A bystander wandered into town by mistake: took a wrong turn, the wrong way of the foot sent, so...
The town was small, but cozy, not that noisy and bustling cultural and shopping centers. The people were sober, friendly, sociable, willing to give explanations, and soon a passer-by already knew that was the right turn kilometers of commercials for 5, and now have to go back to the fork and collapse again, but better to do it in the morning, because we're losing daylight, and then no one never swears.
— You got a restless? – asked a passerby. – The devil is? Ghoul or what?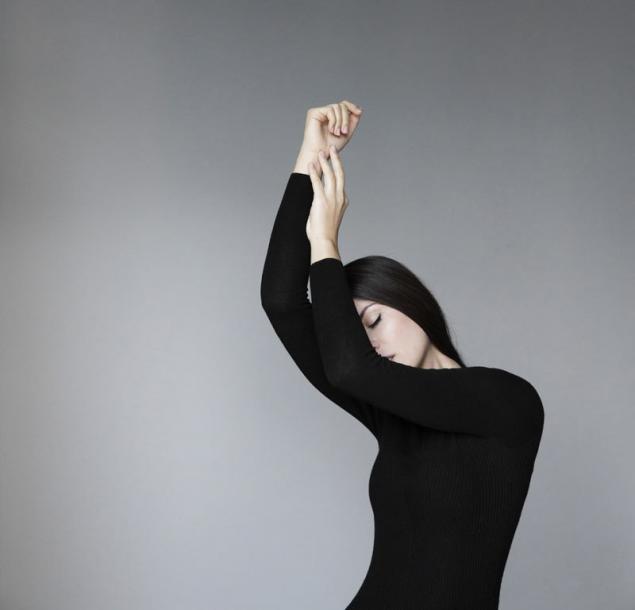 — No! Peace! – waved one of the well-wishers and advisers. – We have the oasis we have against the evil forces of their funds are available. Just at night these same tools... in free flight.
Dragon, did you? still not a passer.
— Yes, there is no dragons! – good-naturedly laughed the men. – No, we are here, on their own... Just don't want you to stick your neck out unnecessarily. Well, you're the man!
And women can? – immediately interested passerby
— And we all can be readily confirmed citizens. – So you're a good man, stay alone for the night – and in the morning, and go to your fork, sedate, quiet...
— Well, okay! – decided a passer-by. – Where you've got to wait to get somewhere?
— But even to Antas! – zagaldeli citizens. – Antas, well you room rent?
— Pass, not pass, ' said, getting out ahead of a strong, though lame, little man by the name of Antas. – Grace, as they say, please! Follow me here close!
The home of Antas was spravno, room good passer and gladly threw off his cloak and knapsack. And then dinner was called, and he came down into the room that served as a kitchen and living room.
On the table was served the owner's wife and two daughters – one ten years old and the other is the fiancée now. A passerby watched and marveled: all three women of Antas was right magical beauty, and in front of all burning witch mischievous twinkle, but quiet, obedient, respectful, lame owner watched with adoration and mouths unnecessarily opened.
— What, Antas, show me the town before it gets dark? – asked a passerby.
Yes for a sweet soul, why not take a walk? – happy Antas. – Finish your food and go!
Antas bowed with the counter-cross, chat, and the passerby watched, listened. Strange it was: all men seemed pleased and peaceful, and women relaxed and happy. All were smiling and looking at each other with love. Just like the story!
A passer-by traveled a lot and usually watched a very different picture: men were often rough and ready at any moment to get involved even in dispute, even in a fight, and women nervous, frightened, hysterical or clever. In General, in fact, and in another case from them came some apprehension, like under the masks of decency hiding very different feelings, and here, in the town, it was nothing at all. "Strange!", he thought passer-by, reflecting on what he saw.
— Come, my dear man, it is time for us under the roof, it'll be dark soon — reminded Antas.
— Yes that you so are frightened of the dark? – curious passerby. – Like normal men, by the power of God is not offended with any thing right! And afraid of the dark, just a little!
We're not afraid, ' returned Antas, accelerating the step. – Just a deal we have such day for us, night for them and everyone is happy.
— Look, you're here all talking in riddles, and I'm wondering, well just save no! implored a passerby. – For whom the day? For whom the night? What's the deal? With whom? You would explain something!
— Ah, okay! did Antas. – Go to the pub – we have there men always going to sit for a beer news to discuss. We can talk there.
— And his wife swear not to be? – asked a passerby.
What could she swear? I was surprised by Antas. – Once her curse, she has her own Affairs. Go, go! To the Inn have to walk more, and already quite dark.
They had almost reached it when over my head, something hummed, and the insane speed sped away in the starry darkness. A passerby stopped, looking after the unknown shell, and then from above came gambling ", yiiiihooooouuu!!!!", with his strength pulled off his hat, and came a wild laughter. Stunned passerby clearly saw a witch flying away on a broomstick and triumphantly waving a trophy of his own hat.
— Run! called Antas and desperately struggling, limped to the tavern, dragging a passerby.
In just a few seconds after defeating the remaining distance, they slammed the heavy oak door of the tavern and stopped, panting. The whole audience stared at them, and the innkeeper innocently asked:
— Why are you so herded breathe, like you witches chasing? – then came the thunderous laughter, as if he told a very good joke.
— Come on, you scoff, and man so unaccustomed scared — threw a reproachful Antas. – Poured'd better mug of foam...
No one kochevryazhitsya did not, moved, cleared the room, moved the plate with a mushroom omelet, there was a mug with beer and dish with steamed vegetables and sausages.
— Now tell me! – demanded a passer-by, persuading first a mug. – I feel you here Oh, how interesting!
— I wonder-I wonder why, just believe it? – with doubt spoke for hefty bearded man sitting opposite. – Why do you want the interests of others, of their own?
— Of course you do, ' replied a passer-by. – And I think our interests intersect. Let's get acquainted: my name is Johann and I am a storyteller. Roam the world, collecting stories, thoughts, fertilized, watered by imagination, so they then tales sprouted. And you got well, it was too fabulous, I things seven miles against the wind I feel!
Good instincts, — the bearded man grunted. – Did not disappoint. We've got really... magical.
— So what kind of witches dissect here on the broomstick after dark and take away hats from honest citizens? – just took the bull by the horns Johann.
— Yes do not be offended, she was kidding — immediately explained the Antas. – Our agreement is this: who is not hidden – one to blame but himself. They do not bring harm! Well, if you're not careful who to tickle you. Clothes away. In the resin to take out. In the river to drop. Mustache green paint. In General, small things naughty! But if the house came by and shut the door – no, not touched. So we had a deal!
Are you here witch?
— So it... all! – naively explained to Antas. – How many women, so many witches!
Wow! fun surprised storyteller Johann. – Here is the number! But where you find so many witches gathered? And why are they in your town grooms choose? And then... I Saw your women! Quiet, gentle, calm – quite the witch she doesn't!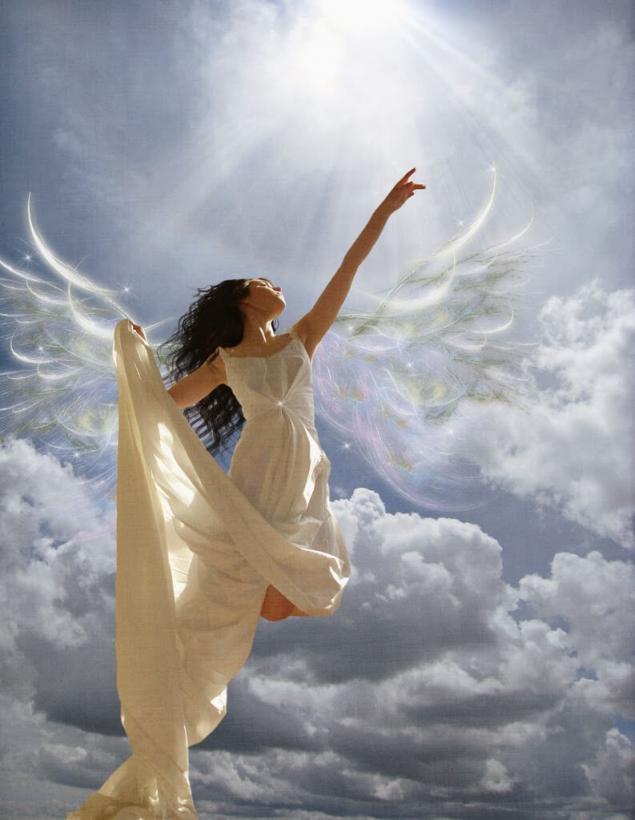 — And this is our "know-how", explained the bearded, grinning from ear to ear. With witch to live, it is quite possible, and even very good, of course, if the secret to know.
— Yeah, I understand that you have some secret- respectfully replied Johann. Never seen any grumpy women in the city is not flashed, but all is eerily beautiful that the girls-seven years, that the old woman under 70 years, it's amazing that I as a storyteller talking about!
— Well, thank you for your kind words, — grinned the bearded man. – Well, gentlemen, comrades, will tell the esteemed Johann our fabulous story?
— Tell me! Let him know! Come on! – excitedly according to gibberd assembled.
— And it was so, — the bearded man started, pushing another mug of beer. – In our area the men are strong, substantial and severe. Well, see for yourself – not namby-pamby any. Rude, abrupt, brash, in a word, the earth... But to us something light like! To the soul, then soared! Well, and we began to marry the angels.
On whom??? – choked on his beer, Johann.
— Yes, there is a nearby female settlement settled — picked up the thread of the story Antas. Winged women, feast for the eyes, just the eyes do not tear! Golden-haired, blue-eyed, light-faced one, and soft as a cloud! And nature all as one – the very meekness. Well, somehow, and decided that for the soul only and to get married! That began in the town for women to come from angels.
— And witches-the witches then? reminded Johann.
— But where! – enlisted bearded. – You know, a storyteller, they're all winged, were you? And if there are wings, they fly hunting. Well, they flew, from time to time. How the economy will cope – right in the sky. And in the moonlit night well, just couldn't resist! They loved the air the dance to drive the lunar-nights...
— And we, the husbands, didn't like it! said Antas. We are that rough Bumpkin was of the highest order. Believed that walking is man's business, and wives must stay at home, to look out the window but we have to wait... In General, men do the hunting, then fishing, then in the pub to sit, play cards...
— A wife, wives-then what? – Johann seems to be all turned into account.
— What about the wives? We became their wives-angels oppress, to deny them wings to spread Yes go up in the air. Woman misses flight, crying quietly, but husbands do not argue with the angels after all! But still, though in secret, but fly! Not only will be able to tell the wife again somewhere gone! Disorder, you know! The husband said to sit at home and she slinday somewhere in the dizzying heights... And then we came up with and all the wings away from them...
— Force, or what? – darkened Johann.
— Yes, is not that force. Rather cunning. You see, the thing... Angelica our for a wings night threw off to sleep are not disturbed. Well, you know: in bed wings... extra. Well, agreed among themselves, and one morning we all the wings in a pile of pulled off and burned.
— Oh, what barbarity! – measurement of Johann. Yes, as the same hand rose?
— Well, up here, who are not wrong, sadly blinked bearded. – But first-happy: like all means, the wife sitting at home, no shaving flights. Just what is the occasion? – lo and behold, after some time, our Angelica change began. At first did not notice – just's eyes faded, the voices became deeper, and then sharpen the teeth of steel, well, and the character got corrupted. And then do – well, a witch and a witch! You her word, she's ten, and with such anger! So I say, guys?
— So! True say! It was what it was! – roared in approval Nar
— And then, then what? impatiently shifted completely intrigued by Johann.
— And then our witch without any fear of losing, — sighed heavily Antas. – Steel men nag all day long: that is not so, but it's not commercials.
— Okay, nag — intervened bearded. – Because they are men too, and the hurt began! And then one with a frying pan to her husband in the forehead will come, and the other his face scratched, the third screech will stun to the disability.
— They are just that – scream started the ultrasound, explained Antas. And that, my dear man, a wave, from which any creature is indestructible horror experiences, and nothing to do about it. So the mind loses a man from their squeals and all. Well, and angry, of course. Found a cut diamond: the women scream, the men try to escape. Hunting there, fishing, in the woods, on long journeys only to squeal female did not hear, let the witch their once again not to stare. And the smaller the home, the more witches scream. A vicious circle!
You know it, "witch circle" called — confirmed Johann. – How do you guys survive somehow managed?
— But look, like. When it became very bad, we have gathered for Council. It is necessary to do something – and then at least run out of the house! And I remembered someone that is supposedly such a Knight Errant. Like he travels the wide world, eradicate Evil, all evil plagues. And so our witches – sheer Evil! Well, we quickly messengers in different limits, and one of them managed to find the Knight and convince him to deal with our grief.
— Well and how? Understood? – leaned forward Johann. And what did he do? Sprinkled with Holy water? Read the prayer? Under your spell?
— No, nothing of the sort — intervened Antas. – He had a special talisman that would shield him from Evil. And he joined with the witches in the negotiations. Nobody thought that witches generally will be to talk with a man, but the Knight somehow managed to gain their trust. And they told him something and believe it was difficult.
— Tell me! I promised Johann.
— It turned out that the whole reason – the wings — announced Antas. – If a woman was born with wings – she cannot fly. Even if you really want, even if you will try, it will still pull in flight! Irresistibly!
— And you of their wings, began to be deprived... — murmured Johann.
— That's what it is! – exclaimed the bearded man. And if you really want something but you just can't – a woman sick and bristles! Now we have every snotty kid this feature knows since childhood and safety trained, and then – well, who would know??? In General,
if forced to deprive of wings and the joy of flying – any angel to witch will turn into...
"True enough," agreed Johann. – This, my friends, as a storyteller, too ready to confirm. It turns out that you, with your own hands wives of the angels in witches turned?
— Well, — nodded Antas. – It was the case. Only Knight helped us, found a way. Have obstical us the whole story and says they say, if you can find a way to return them to the wings of your happiness! And if you fail – you'd better all pack up and go, otherwise witches will plague you sooner or later. And where do we go? And the children of because many people as they leave?
And how did you get out? – asked Johann. – Wings then... the fire gone?
"Yeah," sighed repentance Antas. – As it is burned! In General, men have gathered the crowd and went with the delegation to the witches of their own. To confess! Because recanted his head and a sword will cut off, and the witch won't bite... at First, of course, witches had a blast, all the men were made who they are! But the Knight was strictly said not to succumb to provocations, not to debate, witches not to anger, and to sit down at the negotiating table. Well, we waited for a storm, and there conversation started.
— The trick went! with pleasure he remembered the bearded man. – Say: "We all agree your flights now fly to health, but really think of themselves as you the wings to return. And we say, men are dark, stupid, as you can see, we have no flight of fancy, nothing but trouble!".
Well, from the speeches of the women, of course, melted — smiled Antas. And fantasy they once earned! Now I can't remember, which one and why first straddled the broom. Yes, but, you see, they have to celebrate the wings have grown, because the broom wham! – and raised his mistress in the air. Well, after her and the others, too, your broom out and let's turns to lay!
In General, we agreed amicably, said the bearded man. Day we men main, wives obey us and do household chores. The angels are just different and not say! And as night falls – their time. Grab your brooms and in free flight! Will deletayutsa, notarnicola, umaeshsya back such joyful, enlightened. My eyes are burning, smile sparkles, the blush in his cheek! Then the whole day working around the house, sing songs, and bad words from them will not hear!
— And that men didn't forget how to do it – wives in the flight of the soul to restrict the witches to be tolerated in the dark above us all sorts of jokes. If caught, of course! Yes, but we catch Fig, we are now smart! – winked at the bearded man.
— Well, it ... ... said absolutely amazed Johann. – This storyline!!! Yes, I'm such a tale nakropal – all gasp! What Knight-Errant has done that witches believe him?
— Well, no one really knows for sure — he scratched his head Antas. – And only mine mentioned once that the like he sent them the green ray from your mascot, and so much love! It seems to be from the love at once or do not want to argue or be offended... And I want to hug the whole world
— Need to get acquainted with this Knight, thought Johann. – I want your eyes on such a fabulous mascot to watch.
— The sun rose, the morning, ' said the innkeeper. – Isn't it time, dear home, to my dear little wife?
And that is true — checked himself Antas. 'Thank you, guys, for the company, but only we have to go. Well, with God?
... On the porch they were met by three beauty is the wife of Antas and the two little girls.
— Uncle, here's your hat, ' the younger said shyly, handing Johann the night of his loss. She had a very innocent face and big angelic eyes in which danced the mischievous imps.
— You're back, honey! I missed you so much! Go quickly into the house, gently said wife, opening the door, and Antas, guiltily glancing at Johann and spreading his hands moved over her, as if hypnotized.
And who could refuse such an angel??? published  
Author: Alpika  
Also interesting: a Message to men who don'T want their wives! Wife Is A Goddess
Source: www.elfikacka3ka.ru/zhenshhina-v-svobodnom-polete/