Among us there are people who are kind, gentle, live honestly, hurt no one, but somehow there is no happiness in their lives. Too often, they meet the Tyrants who use them for their own purposes and break them.
What is the reason? The answer in thiswise tale.
A woman came to God to ask only one question:
— God, why do I try to live by conscience and by the laws, not to offend anyone, with all soft and friendly, work hard,
and happiness of all no and no?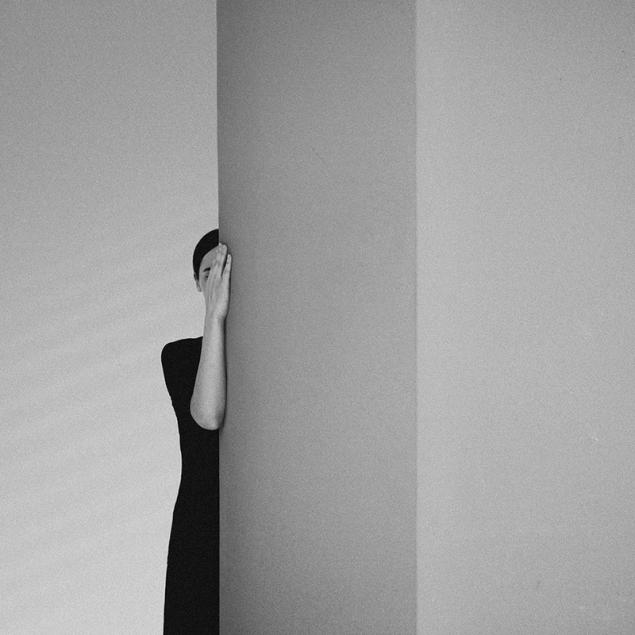 — What do you think, why? asked the Lord.
Is
it because of mom.
I had a very hard mother. She never caressed, not praised, not approved, not supported, only criticized, insulted, humiliated and abused. I could never be able to trust her because she made fun of me and telling my childhood secrets to everyone, and even with her ironic comments. She pushed me and drove to the rigid frame, I can't even breathe was hard. She restricted my freedom and gave me will. She was telling me their rules and banned a lot. I even cry forbidden!
— You were trying with all this to do something? – asked with curiosity God.
—
I tried, really tried, but now I think that it was all in vain,
— she answered sadly. –
I tried to prove my mom that much.
I studied, worked not out of fear but for conscience, helped people,
I struggled trying to be a good girl to mother praised me and said, "Well, now you're done, and I'm proud of you".
— You have achieved your objectives?
— No. Many years have passed, but nothing changed. She's still furious with me, and all the time trying to catch me, to humiliate, upset. It is still the same. And her words and actions hurt me still hurt.
It means that you are still the same, — explained the Lord. – What was, is. You Were The Victim.
And if there is a Victim, have to appear a Tyrant.
For this role you agreed to meet your mother.
— But I'm not a child! I grew up in! – said the woman seemed to be hurt. – Why, in my life Tyrants, became still more?
I tyrannize all and Sundry: mother superiors, even colleagues!
— Because you're still not taking responsibility for themselves, looking to blame and take offense at mother and me because we made you weak. Well, we are not against be strong.
— I have another, I have lived half of my life, had my children, I have changed, I have made some progress!
— Nothing has changed! And all your achievements lose their value because they were made out of pure motives.
— And from what? – offended and was amazed by it.
—
For reasons of pride. Mother humiliated you – you wanted to rise above it.Your mother was criticizing you wanted to prove to her that you're not.
You feel happy because your ultimate goal was obviously unattainable. You didn't want to change myself, you wanted to change mother.
— Yes, I think you're right — thinking, the woman said. – Probably, it is. But I still don't understand why she's with me doing this? For what? What I did to her?
Nothing. The fact of the matter is that she did nothing. Perhaps she was waiting for something special?
"For what?"
—
And let's ask her Soul!
– invited the Lord and snapped his fingers. Here arose the image of the mother – almost like live, just translucent. The Lord said to her:
Hello, Soul. Came to me your daughter. She asks, why you brought her up exactly the way you did? What do you want to give to her?
— I wanted to give her strength. She grew so weak, so unfit, and not able to fend for themselves. In a relationship with me she had to learn to protect the borders of their personal space. She had to toughen up and allow ourselves to be tough when it is necessary to learn to say "no" and directly assert their interests. I still do not see the result, but I will try again and again. This is what I have and want to give my daughter so she inherited her, and she — its. Let our family will never be Victims.
— Are not you afraid that she may hate you?
— I achieve it.
Because allowing yourself to hate, she will learn to love.
While she can only feel sorry for themselves and others, still as weak as it is, and it takes all of her vitality. It does not allow itself even to complain, accumulating nevydumannye tears, and increasingly weaker. What will she be able to bequeath to his daughters?
—
What are you expecting from her?
—
Wait, when in response to my attacks, she firmly say:"Mom, stop!".When she becomes an adult.
When the Tyrants will get behind her because they will respect her boundaries. When I can finally relax and be a mom. Just a mom...posted  
Source: wiolife.ru/pritchi/mama-stop-mudraya-skazka-o-tom-pochemu-my-vstrechaem-tiranov.html