About relationships with married men even do not want to write – so it has long been waste material that even interested. Let's just say that it has no sense and almost no joy, and one that is very questionable.
But when you give yourself an unbreakable vow never to such classifications do not join, you can still fall trap "kagbe a free man". That is, man in a unfinished relationship. With the former woman, he may not even see each other is not important. There is unfinished emotional. And that's the kind of man to enter into a relationship of any degree of severity – is also a refined form of masochism.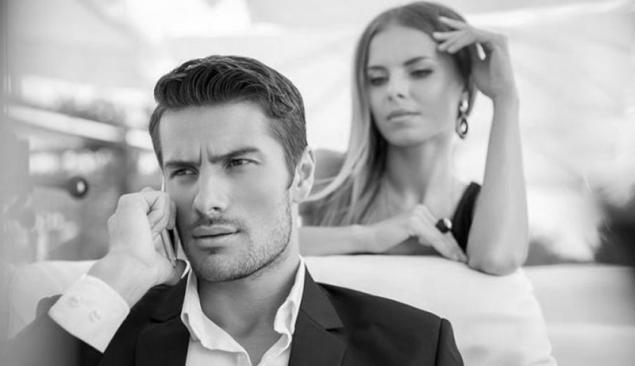 They have long lived as brother and sister not having sex and even slept in separate beds, and every day sat in their corners. Them together was stuffy, painfully, but the attachment they have created is so sticky that it was not easy to get rid of it. First one of them gets his novel and tries to leave. Then another does the same thing. And, it seems like even leaving, but actually continue to eat each other under the guise of friendship now.
Or do they live without sex, she for his account to satisfy the nutritional and defensive instincts, and the reproductive it never came. And he suffered and hoped the parties wouldn't even look, but at some point found out that she just wanted sex and wanted it with him – it became known that she slept with a mutual friend. Husband physically goes even acquires a woman, and sex, but emotionally remains firmly at home, they continue to communicate several relapses over the years, which still is not over.
Or is it just a long-distance relationship, and this reality is not as good as in the virtual, but the attachment is still strong, and when he has a woman that really affects real life, he begins to rush between them, involving both the game "come-out". Until the blood from his nose.
Sorry, can't give examples, where a woman, because all stories are real and I was their member. I am well aware of the role of women-plantain, which treat separation syndrome. I mean, I was often comforted, tearing some sort of unproductive painful relationship. Declare with all responsibility – in these stories there is neither anything good nor any prospects.
At the cost of considerable pain, I came to the conclusion that even if a man is technically free, but he is still not over the emotional attachment to your ex the woman next to him doing absolutely nothing, unless your goal is not masochism. Collect belongings and the available speed, preferably supersonic, run into the woods.
Especially nothing to do with a man, which is actually his wife does not live, but it is not formally divorced. Divorce in the modern world is not so big a problem if everyone decided for themselves. If this did not happen – it is a sure sign that the relationship is not over. Where it is not over a previous relationship, there is no place new, how would he nice or caring, and as sweet and good person.
Such a man (although this place could easily be a "woman") is similar to old horse, which stands in the hallway and doesn't know – she came or went. And you can at any time be under hooves.
What to do if this man well, very much like?
To do a few things.
First,
to understand whether this is for you trigger attraction is its easy availability. Or rather, not-to-late-availability. If so, then read the book Barry and Janae Weinhold of "Liberation from codependency" and go to a good therapist who specializiruetsya on this issue. The fact that the main trigger mechanisms of attraction are usually traumatic model of childhood that we categorically did not suit the qualities and behavior of the parents or the people who replaced them, and that we as adults are seeking to correct by projecting the parents on the partner relations. That is, see is not available, for example, a human, and we are there right now smeared with honey.
But our ability to remake another adult – a dangerous illusion. It is simply impossible. The other adult is the only one who can change him. That is, only himself, provided he sincerely and really want to. Not as a result of your ultimatum, and himself.
Second,the
right to set boundaries and protect yourself. If not-do-finish-free man reaches out to kiss you, and you are afraid to reject it, thinking that in this case, it will never happen again because he's shy, timid and vulnerable, it is not prohibited to say this directly mouth: "I like You, too. But as long as you're still married – even if only formally, it is impossible, because for me this is unacceptable". And let them continue to decide how he wants to kiss you. Or peretopchetsya. If not so much and wanted you need it?
Thirdly,
to continue Dating and not take an early decision to be faithful (it's not about the physical, with all the suitors to sleep I do not encourage), that is to do even non-existent relationship exclusive as long as the man did not really deserve.
And to give the processes time to complete.
Snap codependency is not treated and significant people are not forgotten. It needs to be able to keep a distance and provide support.
Men, rushing between the two (or more) women would like to advise... but no, better: I have a personal request to you. Just remember that they are both real people and their feelings better not to play. Otherwise life on the head nastuchat that will not find it.published  
P. S. And remember, just changing your mind — together we change the world! ©
Source: www.facebook.com/KomPol.ru/posts/781951375232616