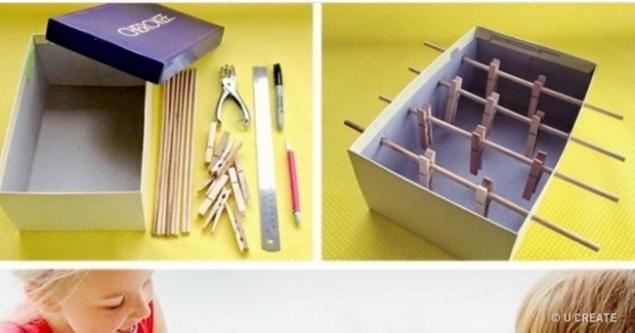 To give a child a toy that he will love, not necessarily to race in the children's Department and spend hours wandering between the shelves. To make these toys quite real at home out of scrap materials.
The website
has prepared for you a selection of simple tips on making toys that are sure to please your children like.
Table football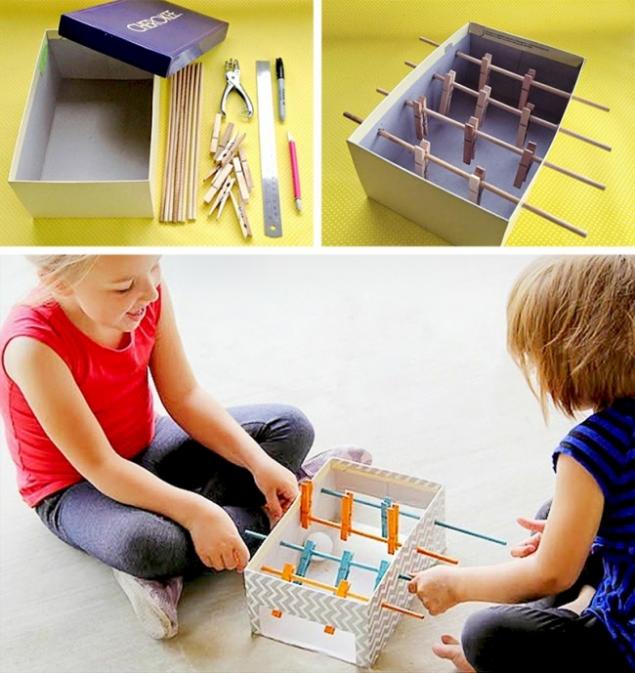 Here is a miniature table football can be made of ordinary carton and clothespins. The benefits of this toy include not only ease of manufacture, but also a small playing field, to keep track of which can even the smallest player.
The theatre of shadows
Cardboard box and cut the tracing paper can serve your child a full-fledged theatre of shadows. Chad will have to be creative not only in the manufacture of such toys, but when staging their own "pies". It's not just creativity, it's creativity squared.
Kapitoshka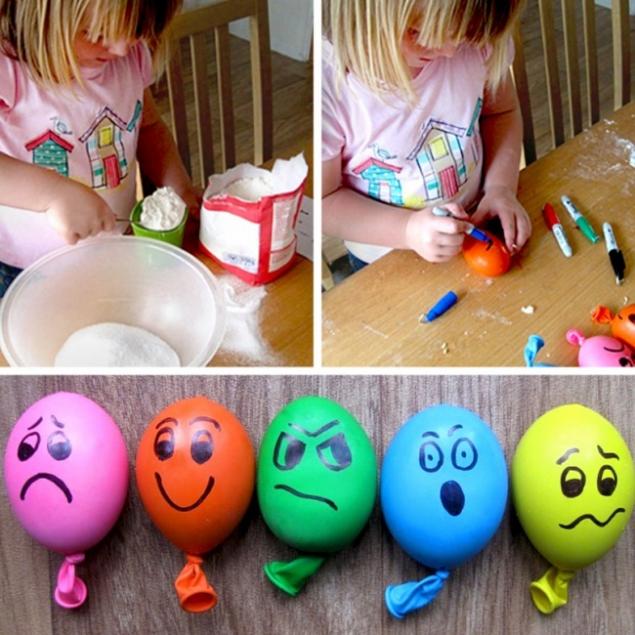 That's such a funny geezer can be made of rubber balls and various fillers. To wrinkle, to bend and stretch, these toys will appeal to both children and their parents.
The chopper drum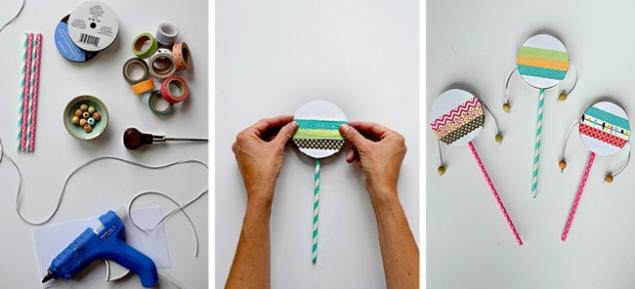 To manufacture such a drum is very simple, but to put it into action, you twirl in your palms. But be warned: with this toy you can leave hopes for silence.
Maze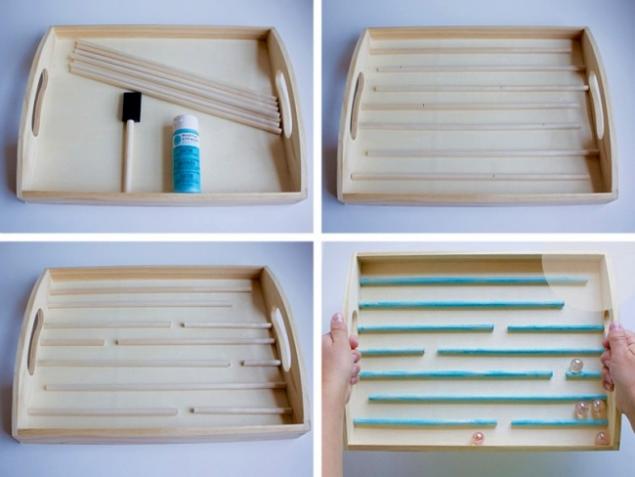 When you do this maze certainly understand how a game with him is addictive. Rolling the balls through the narrow winding passages, your child will not notice how time flies.
Plate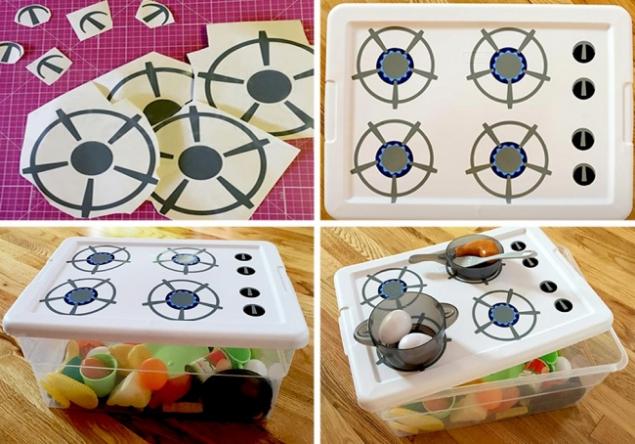 On the Internet you can find lots of advice on how to make a toy stoves, but this idea is one of the most simple. Cooktop, combined with a plastic box, not only will become a favorite toy for girls, but also help to keep order in a plastic products and posudku.
The chopper thread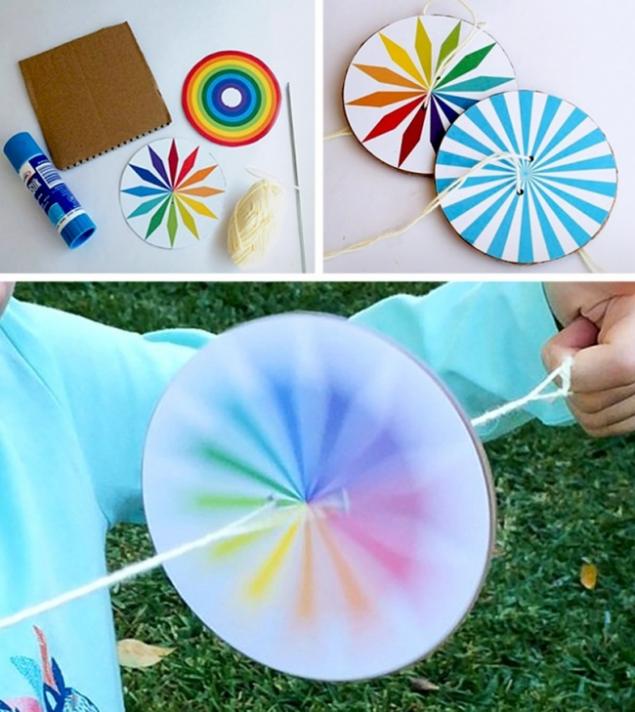 To make the spinner on the thread for a few minutes. But to play with her endlessly.
Hunting for a fly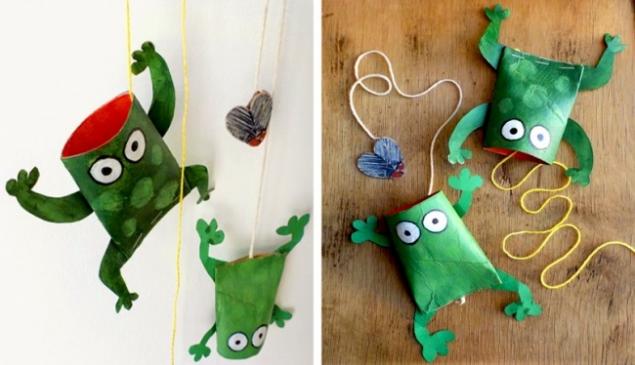 Here these frogs can easily glue together from cardboard. Only at first glance it seems that to catch a fly a frog is not difficult. In fact, the child is required for this skill.
The changing face of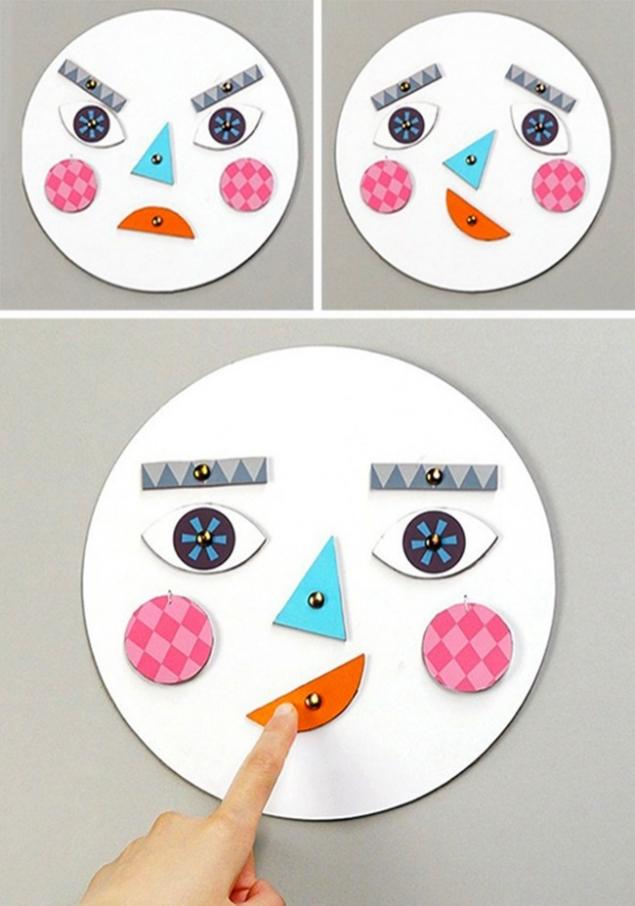 This toy will delight the smallest children. They would be happy to rotate the face and observe how his emotions change. Detailed instructions for making this toy can be found here.
Construction quarry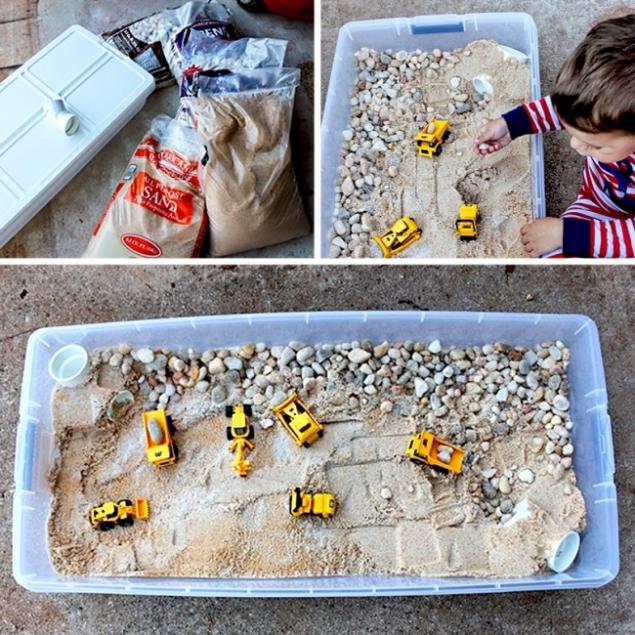 And a sand box for construction equipment will appeal to boys. Try to make them for such careers and you will see how happy will be the child to rake in the truck is real, not imaginary stuff.
Projectile for throwing rings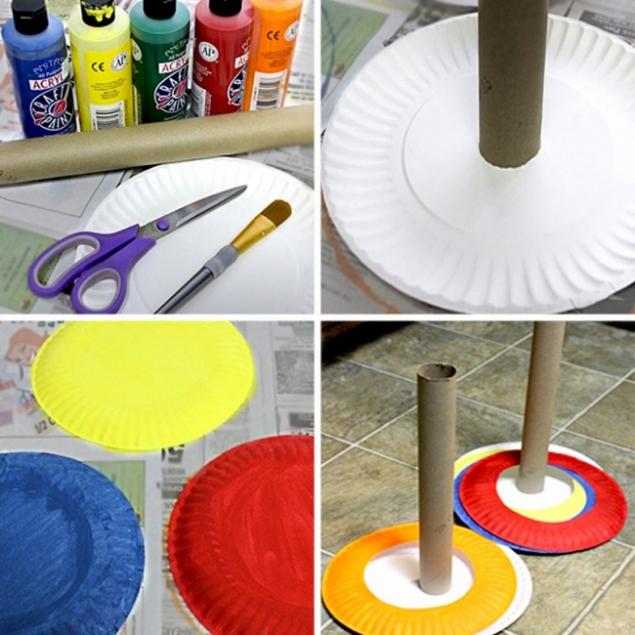 This toy, for the manufacture of which would require a minimum of materials, not only entertain children but also enable them to train accuracy and agility.
Photos on the preview U Create
See also
6 simple experiments for children, bordering on magic
10 cool life hacks for creative work with children
via www.adme.ru/svoboda-sdelaj-sam/12-krutyh-lajfhakov-dlya-mam-tvorcheskih-detok-1250065/