American Nikola Motor company introduced the first piece of the 1000-strong hydrogen tractor One, announced in the summer of 2016. New product, for buyers which brand will develop its own network of filling stations can pass without refueling almost 2000 kilometers.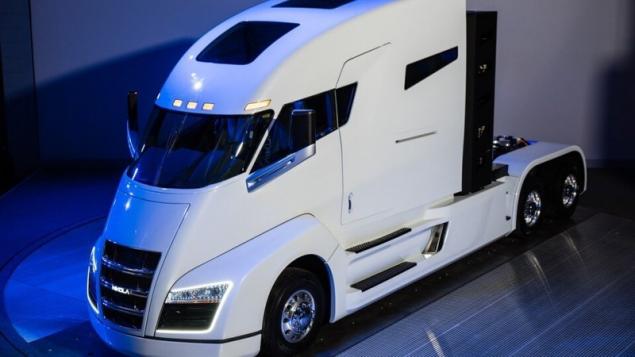 Tractor equipped with a power unit on hydrogen fuel cells. In this system, the electricity produced during the reaction of hydrogen and oxygen, stored in batteries that feed the electric motors. The range of the model will depend on the configuration of the tanks and battery capacity from 1931 until 1287 kilometers (800 to 1200 miles).
In the top-end version of the truck would get integrated into the frame and battery with a capacity of 320 kilowatt-hours and electric motors with a capacity of 1,000 horsepower (2711 Nm of torque).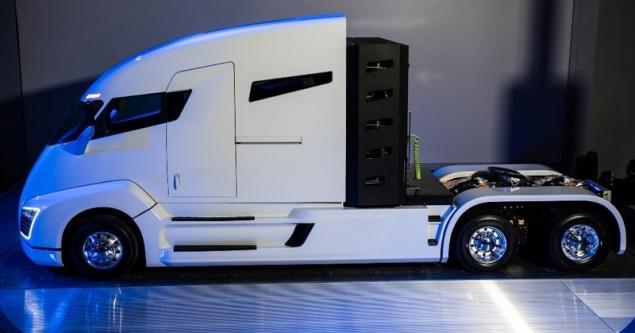 The developers claim that the fuel consumption of the tractor in half to two times more economical than comparable models with "heavy fuel". While Nikola is One of about 900 pounds lighter than a similar car with a classic engine — weight is from 8.1 to 9.5 tons depending on the version.
Along with the premiere of its first tractor company spoke about the upcoming more affordable version — Nikola Two. It will be different reduced cabin without bed.
For buyers of hydrogen models, the American company intends to build a total of 364 filling stations in the U.S. and Canada. Work will begin in January 2018.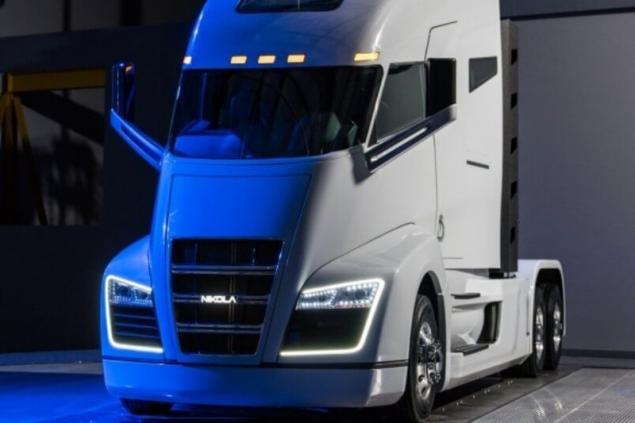 However, Nikola Motor will offer a leasing program, under which provided for a monthly fee in the amount of from five to seven thousand dollars. The duration of payments will be 72 months with no mileage limitation and with free refills. At the expiration of the term or achievement of the run a million miles the truck can be put on the program trade-in and get a new machine at no additional cost.
Serial production of hydrogen tractors will be manufactured at the new plant, whose construction will begin in 2017-2018. The volume of investment in the company is worth a billion dollars. The first copies of the models will be handed over to customers by 2020.
Earlier it was reported that Nikola One has already received over seven thousand applications. The sum of the orders is estimated at more than $ 2.3 billion. published  
Source: motor.ru/news/2016/12/02/hydrotruck/