That we are divorced, is my fault: I tried to put my wife under a pedestal.Woody Allen
You have a product, we have a merchant. Like well this should be the disposition, when you come to Woo a bride? Although the words and rituals from all different Nations. It was millions of years, only now something has broken.
Product men of steel and their arrangement, which they evaluate in different ways depending on the circumstances. And keep women on leashes. On promises to marry in the registry office, to make a baby, buy a house, drive to the restaurant just to be close or just be.
However, nothing promising, also keep. And laminates... We have become unpretentious, adapt to the new situation. And the situation is not even that the numbers of women at half of one percent more than men, and that those 49 and a half percent of the population — 90% of women. In its chemical composition.
— Today I suddenly realized that we are all crazy. Which we are, in the end, allow? Eldar calls me and says, "sit, eat, come, I will feed you". And calls some pub on the edge of the earth. And that means, "come", and what do you mean "feed"? the notorious asked a friend, a beautiful woman in a mink coat, bought with hard earned.
Good thing he didn't call me, and then I would go. How – to feed promised.
Or in the company of adults Dagestani women discussed the burning problem: how to successfully marry their boys? One of the ladies present just recently have done this already with two sons. And wow – both the "live well", the heirs on the way, almost simultaneously. It please share your experiences, teach technologies. "And I think he says — is just right? I think it was easy for me?".
One son of three children and started a twice divorced, and the other 35-year-old boy in the girls walk. Sucked, feels good, more and more. And anyway, it's so hard to find my precious one, to meet and at the same time not borzel. And then the girls that poplocal at all. At the hands of the slugger.
— But my sons at school, and already knew what mom thinks, works, selects material... — shares Geneva two.
— Material? What is the material?
— Well, girls, girls... well it has been many to sort out, to find suitable, looking for a family to meet. Without love it is impossible, — I was married to those whom they have chosen.
Chose, of course, from a material that mom raised. And the mother is responsible for quality.
Well, what kind of attitude? Girls that cultural mold? Material to call them and raise.
Or a man in complete secrecy suggests to the employee that she was much gratified by his unmarried friend. And that maybe she would agree with him just to have dinner? If so, only one question: "do we have a pedigree?" Type che in vain to feed pedigree if you have questions.
About his ancestry he had not thought of. How not thought about the fact that the girl disliked this question. And about the fact that she may be other queries (such as spiritual kinship, intellectual level or is there a strong arm) he certainly did not occur. He is of marriageable age, he longed Prodigy!– "single friend".
He should think about the requirements for when such a wild demand on the market.
A bachelor may be sick, stupid, ugly, unemployed, homeless – it will still be a couple of (to persuade). The situation directly after the war. Or during.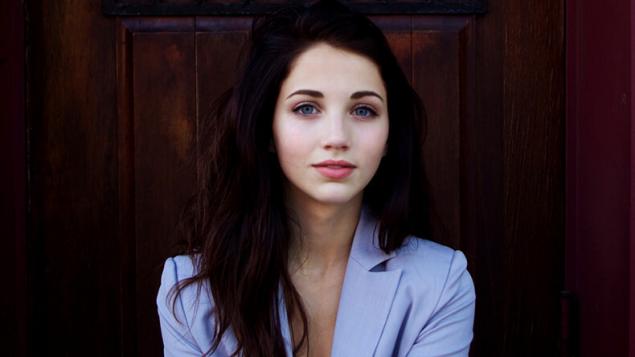 They choose, they are sorted, they taste it, they twist the nose, they can afford any nasty, weakness, meanness – friends will understand women forgive. And will not forgive, so once free. Next! Turn, turn!
Women continue to gloss, to watch yourself, to improve yourself to achieve success and to remain beautiful. They are coasting feel product and subconsciously (or quite consciously) increase its capitalization. And at the same time. How often have clear beautiful intelligent girls go for the third grade is not a marriage. And still rejoice.
How often have clear beautiful smart girls are the second and third wives, and find it has its advantages.
As often beautiful, clever, clear girls can't get out of a sticky relationship with Putin sugarcane where the term "act" is vaguely associated with something from the past ancestors, "the children" – with the words "enforce the liability", and "love" generally isn't associated with anything.
Perhaps on a global scale, this process does not stop. But in each case to stop.
Not to allow to be treated as to that — to his one, his beloved.
HOW to understand each other: 10 phrases that are worth avoiding5 obvious benefits to living alone
Not to allow ourselves to be blackmailed different uncertain prospects, does not forgive dishonesty and dishonesty. Once the realities have changed – let's of them to come. They have a product, we have a merchant. Still we pay, so should know what. It's time to stop selling and start buying. Honestly and on mutually beneficial terms. To bargain, to concede, but no longer cheap so totally.published  
Author: Polina Sanayeva  
Source: polina-polinka.livejournal.com/71468.html