These women did what all dream hunter oligarchs. Spouses of the richest men in the world are, as a rule, colleagues and childhood friend, actress and top model.
Salma Hayek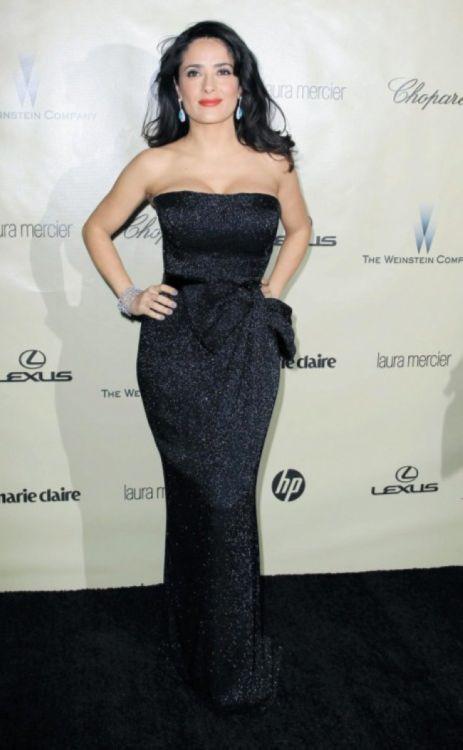 famous actress and Francois-Henri Pinault, owner of many well-known fashion houses, as well as the auction house Christie's, converge and diverge several times.
In autumn 2007, the couple first child was born. Girl named Valentina Paloma Pinault. However, in July 2008, Salma and Francois parted, Valentina Paloma stayed with her mother. But after a while the lovers reconciled, and already 25 April 2009 married in an old theater "La Fenice" in Venice.
Recall that the state of Francois-Henri Pinault is $ 11, 5 billion. It occupies 67th place in the list of the richest people according to Forbes.
MacKenzie Bezos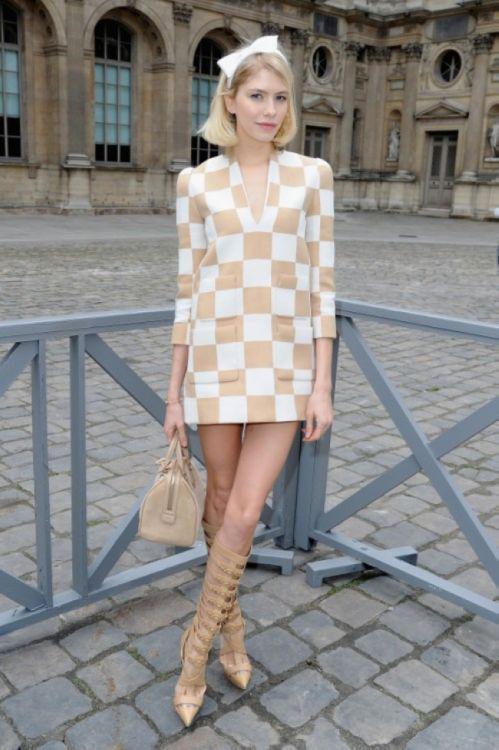 Writer MacKenzie Bezos Jeffrey Bezos married, founder of the famous online store Amazon.com and the company Blue Origin, involved in the launching of private spacecraft.
Jeffrey Bezos has a fortune of $ 25, 2 billion and occupies 19th place in the list of the richest people in the world according to Forbes for 2013.
MacKenzie Bezos also have something to boast about: she has four children - three boys and a girl - between the ages of seven to 12 years, in addition, in the spring of this year she published her second novel, which is about to appear on sale on Amazon.com.
MacKenzie admits that she was very lucky with my husband, and that she was the initiator of the relationship. After three months of dating was engaged, and in three - the wedding. At that time she was 23 years old, and Amazon's did not exist.
Successful business began with the fact that once Jeffrey Bezos read about the rapid growth in popularity of the Internet.
In the summer of 1994, he and his wife went to Seattle, where he made a small two-room apartment, placed in the garage office. Not enough money even for furniture: head of the family had to cobble together bookshelves of conventional boards.
Nevertheless, on July 16 the company Amazon.com opened its website to the world. Bezos marketing program was the fact that he made a list of 300 friends and relatives, who asked to go to his page and then tell about it to all and sundry. Already in the first month, and without spending a dime on advertising, Amazon began selling books in 50 American cities and 45 other countries. From the hours of packing books knees Bezos family were wiped the blood. They were put under his feet cushion and continued to associate the pack. On the acquisition of storage packaging equipment then we could only dream of. However, by the end of 1998, more than 4, 5 million buyers from over 160 countries to obtain goods on Amazon, and sales for the year reached half a billion dollars.
Anna Voyzhitski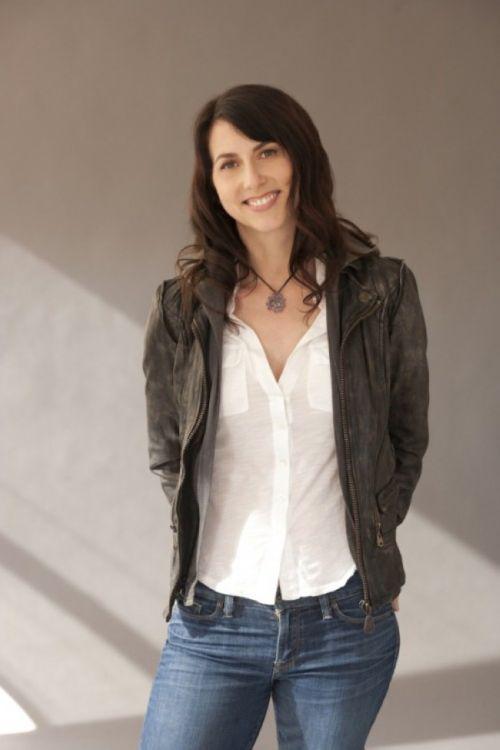 Wife of Sergey Brin, co-founder of Google, - biotechnology and the owner of the company 23andMe.
Company on a commercial basis has been researching the genetic material. For $ 400 a person receives information about their genetic predisposition to various diseases. In addition 23andMe engaged in the research, the search for new methods and technologies to get the details of the genetic code. Google has invested in 23andMe $ 3, 9 million. Anna and Sergey met as a student, future billionaires Sergey Brin and Larry Page were shooting for a garage with his older sister Anna.
In late December 2008, Sergei and Anna had a son Benji, and in early 2012 a daughter was born.
Alexander Nikolaenko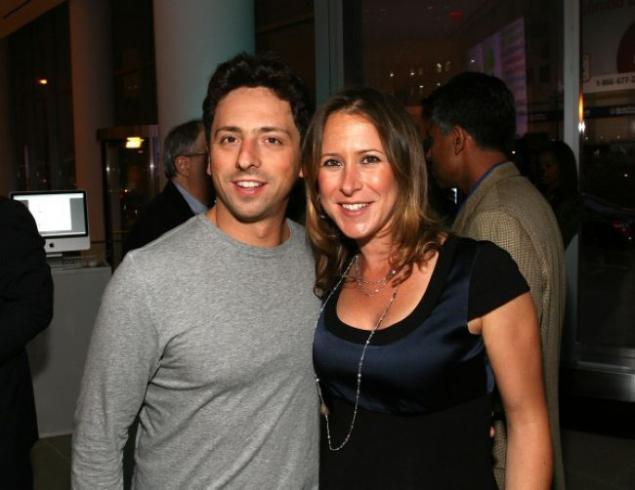 "Miss Ukraine - 2004 ?, model, television presenter and actress at the age of 26 years, married 72-year-old American billionaire Phil Ruffin, a friend and business partner of Donald Trump.
Phil Ruffin - American billionaire who made his fortune in the gambling industry and oil refining. It is included in the list of 400 richest people in the world.
As a Goodwill Ambassador of Ukraine and the president of the Foundation for women and children - victims of aggression, Alexandra Nikolayenko actively participates in humanitarian actions in the cities of Ukraine and abroad, political and cultural events of national importance.
We recall not so long ago, the beauty said that she loves family life. "If I was asked what I want to change in my life, I would have said - nothing. I want to preserve what I have, because now - the happiest period of my life. The main thing, I think a woman should not become a housewife, you need to from time to time to kindle a fire and toss back, as they say, firewood. In addition, the need to make concessions. I, for example, a very short-tempered, but Phil, to the best of his age - a complete peace of mind ", - said Nikolayenko.
Phil Ruffin is sure to accompany his wife during her visits home. They usually arrive in Kiev on his own plane. The couple have two children.
Erica Baxter Packer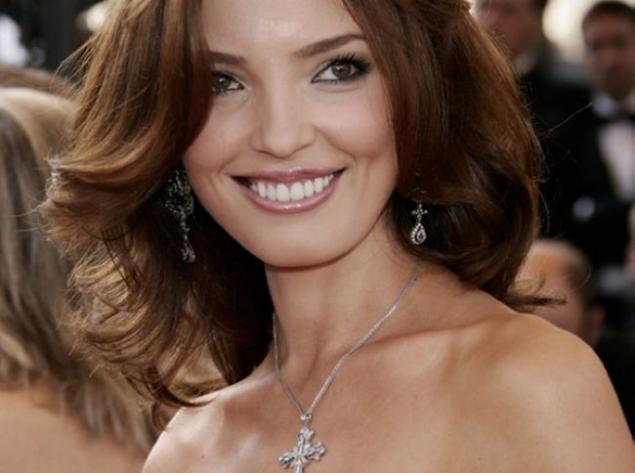 Model and singer married the media mogul James Parker, the richest man in Australia in June 2007. Their wedding ceremony cost $ 5 million. After more than ten year career in the modeling industry Eric decided to become a singer.
The couple have three children: two daughters - Indigo and Emmanuel Sheila and son Jackson Lloyd Parker. James Parker owns nine television networks, 60 Australian magazines and 25% of local production company. His fortune in 2011 was estimated at $ 5, 21 billion.
Melania Trump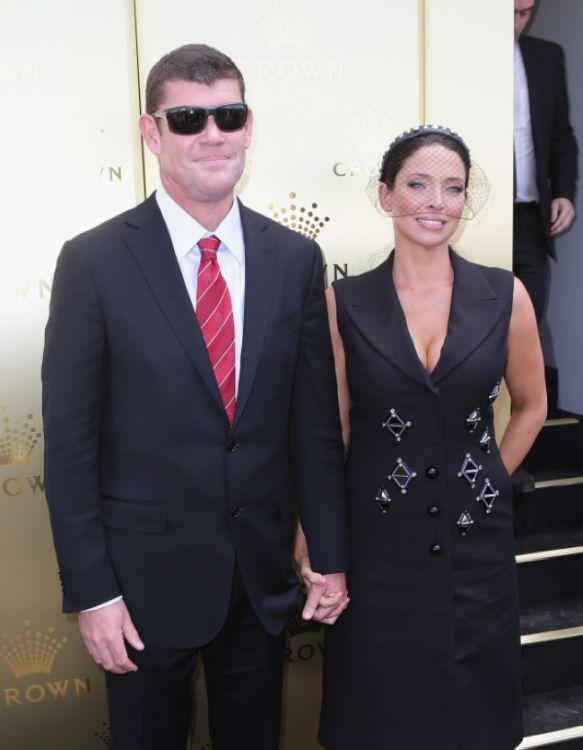 Slovenian model began her career at age 16, suddenly appeared on the cover of the prestigious magazine Sports Illustrated in a bathing suit. She graduated from the University in Slovenia, with a degree in architecture, and then moved to New York, where in 1998 the first time she got married. In America, Melania made a good career: starred in commercials and made several appearances on the covers of Vogue, in addition, she participated in a talk show host Oprah Winfrey, Rachel Ray and program The View. Melania Knauss married Donald Trump in 2005. She is younger than her husband for 24 years. In 2006, the couple had a son, and most of the time the family began to spend on the estate Mar-a-Lago in Palm Beach - a legendary place, which has become a real attraction thanks to Trump.
Note that the state of Donald Trump is estimated at about $ 7 billion. By the way, the billionaire claimed the US presidency, but at the last moment withdrew his candidacy.
Wendi Deng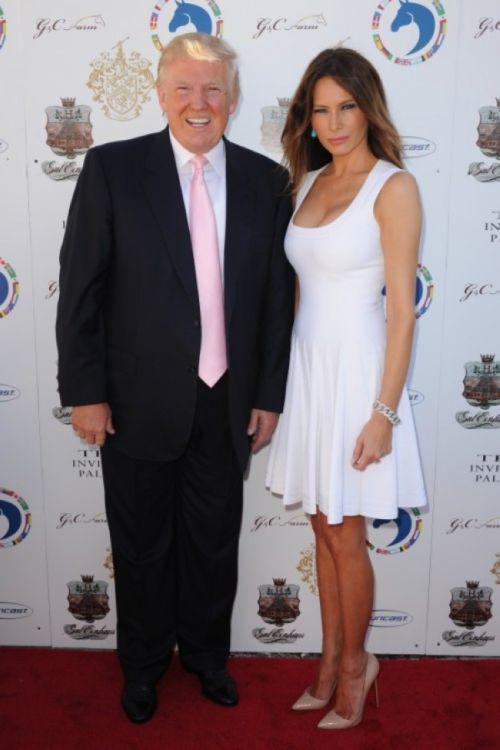 Wendi Deng - Rupert Murdoch's third wife, who according to Forbes magazine in 2012, he held the 106-th position in the list of the richest people in the world with a fortune of $ 8, 3 billion. Divorce Murdoch with his second wife, Anna Torv is considered the most expensive in modern history. According to the results of the court Anna Torv received $ 1, $ 2 billion in securities. 17 days after the divorce Rupert Murdoch married Wendi Deng, which is younger than his 37 years. Couple lives in Manhattan with her two daughters.
Wendi Deng was born in China and Rupert met in Hong Kong, where she worked in its own broadcaster Star TV. Wendy holds an MBA from Yale University, for Chinese women - the embodiment of a successful businesswoman, she led major projects in companies Murdoch, while managing to educate daughters.
Daria Zhukova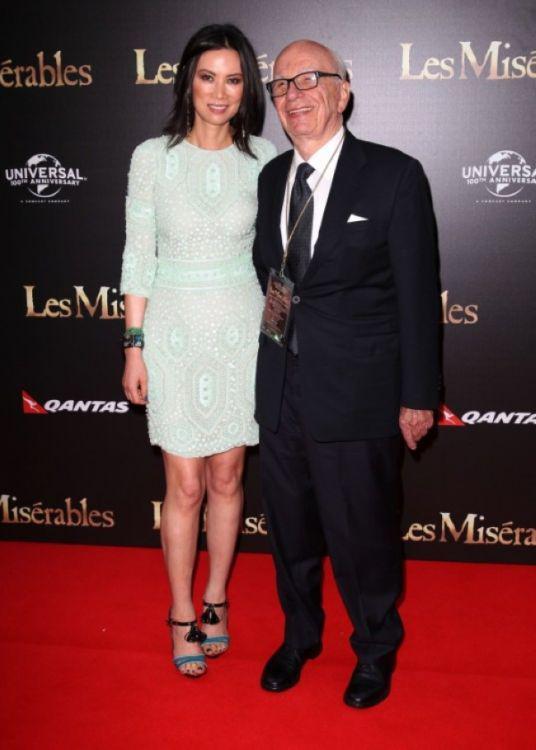 The most famous at the moment Russian oligarch's wife - Daria Zhukova. However, it is worth noting that many of the wives of Russian oligarchs and before her marriage to be successful business women from wealthy families.
Law wife of Roman Abramovich Daria Zhukova was born in Moscow in the family of the founder of "Synthesis of Oil" Alexander Zhukov (Rudkin) and Elena Zhukova. Shortly after the birth of Daria parents divorced and Elena Zhukova daughter taken away with him to Santa Barbara (California, USA). In 16 years, Dasha came to live with her father in London, get the time British citizenship.
Dasha Zhukova - the founder of the fashion brand clothing Kova & T, as well as the center of modern culture "Garage", one of the sponsors of which is Roman Abramovich. Kova & T brand is sold in 83 stores around the world, including Los Angeles and Fred Segal in Moscow's Central Department Store. Her clothes are Drew Barrymore, the Olsen sisters, Rachel Bilson, Mischa Barton and Kate Moss.
Dasha is also involved in charity: it supports the Russian program "Life Line" and twice a year publishes a collection of branded handbags Kova & T, the entire proceeds of which goes to the fund to help seriously ill children.
Zhukov's got a list of the ten most stylish people in 2008 according to the American magazine Vogue.
Note that Roman Abramovich is committed to the art of Daria passion: he spent about $ 15 million on a bronze statue of the famous sculptor Alberto Giacometti exhibition in Basel. Statuette created within the well-known series "Venetian women» (Femme de Venise), Giacometti created in the middle of the XX century: many of the "women" are in museums or private collections in the world, where sometimes goes up for auction. Also recall that Roman Abramovich and Daria Zhukova have a common son Aaron Alexander.
Polina Deripaska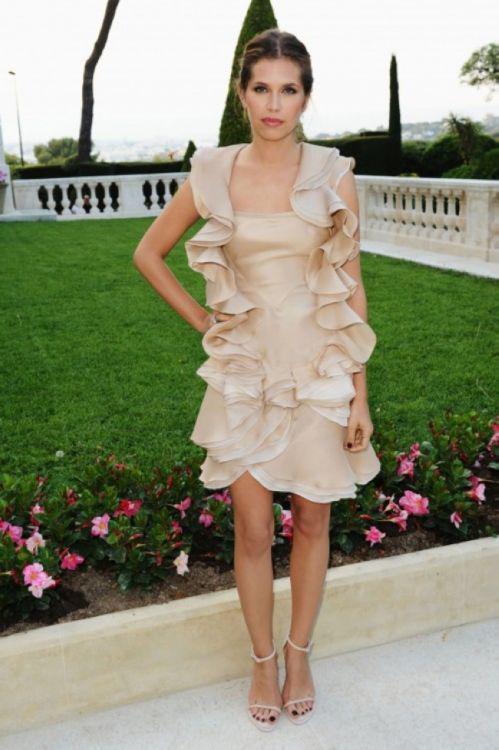 Polina - wife billionaire Oleg Deripaska and best friend Daria Zhukova.
Polina Deripaska (nee Yumasheva) was born January 11, 1980. Her father, Valentin Yumashev, a journalist of the newspaper "Komsomolskaya Pravda", prepared for publication the memoirs of Boris Yeltsin, and was deputy chief editor of "Spark". A little later, he was appointed advisor to Boris Yeltsin and the head of the presidential administration. Pauline's mother, Irina Vedeneev - also a journalist, she worked in the newspaper "Soviet Sport" and "Moskovsky Komsomolets».
Pauline studied in Moscow, then entered the English school (Millfield School), located in the county of Somerset. Back in Moscow, Pauline continued her studies at the Faculty of Economics of Moscow State University and the Graduate School of Business Administration with specialization «Management».
In 2006, she led the board of directors of the publishing house "Ova-press", which later changed its name to Forward Media Group.
For Oleg Deripaska Pauline married in 2001. The couple have two children - a son Peter and daughter Maria.
Elena Perminov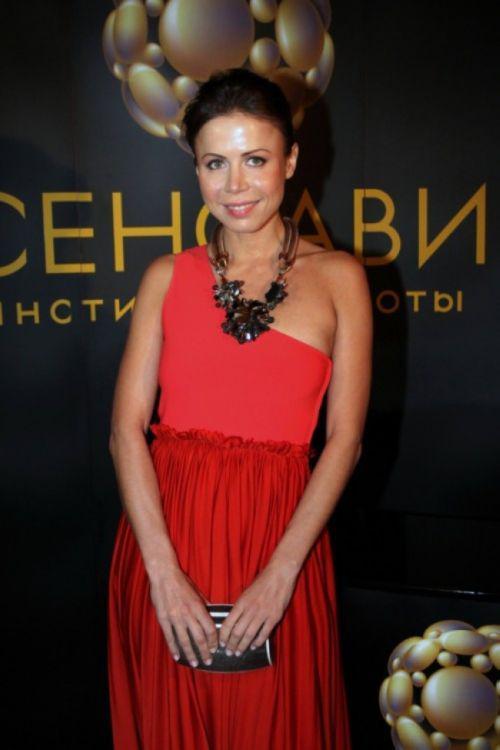 Elena Perminov - model wife oligarch Alexander Lebedev, a friend of the most famous socialite Moscow and frequenter of fashion shows. Elena - a simple girl from Berdsk - known as the star of Playboy videos and heroine domestic stars. The difference in age of the spouses - 25 years. The couple have two sons. Lebedev has a personal fortune of $ 2, $ 1 billion, lives in London.
Recall that Alexander Lebedev - Chairman of the Board of Directors of JSC "National Reserve Corporation", former deputy of the State Duma of the Russian Federation, Deputy Slobodskoy District City Council (since 2011), the owner of British newspapers Independent and Evening Standard.