What can you make out of old things
? This question we often ask, especially if they were a gift from a loved one and throw them very sorry. Today
"Website"
will tell you how you can use unnecessary straps in the interior.
If you have a lot of belts, you're not wearing, you can revive the
coffee table with his hands
when he broke the glass or damage the countertop. Simply tightly wrap the strap upper part of the table. It turns out very nice.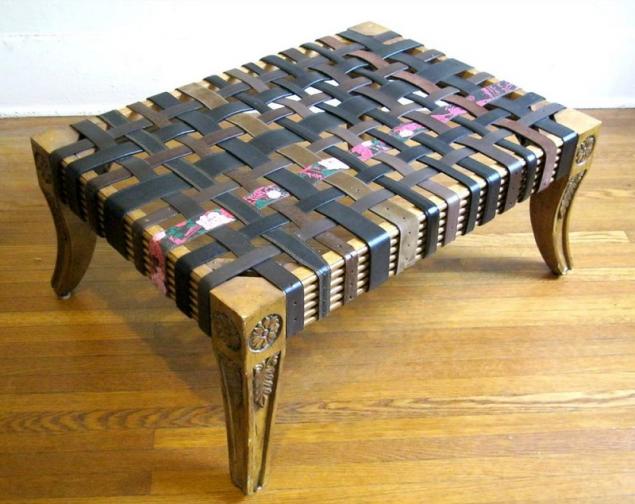 Broken old chairs also can give a new life. Great idea for a garden!
Leather belts can be used instead
of handles for kitchen furniture
. Very original!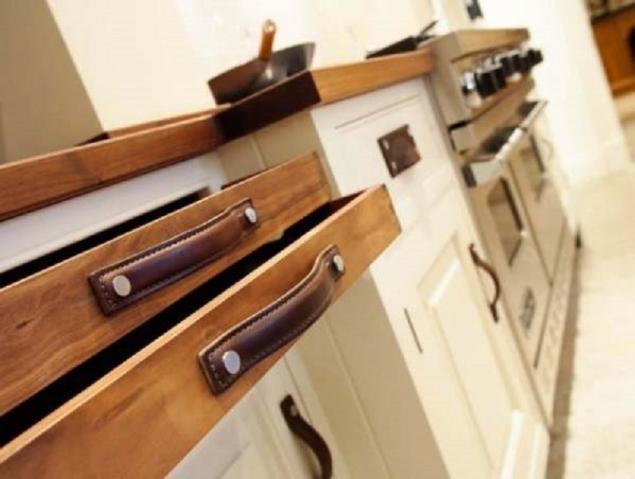 But if the leather belts that you already don't use, you have a little, we suggest to make a very
stylish shelf
. It would be appropriate in any interior, and the effort and money you'll spend very little.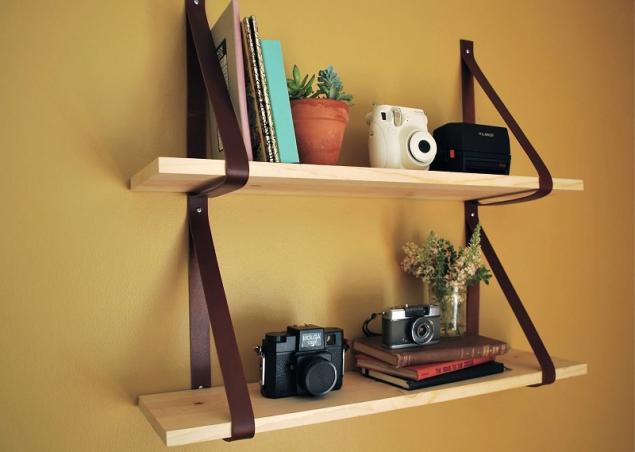 How to make a shelf for his rugamite need
2 boards of desired length and width
2 belts
lacquer for wood
6 nails
hammer
line
pencil
Progress
Prepare the Board for the application of varnish or paint: take away the roughness, if any, and apply impregnation for wood.




Treat the wood with varnish, paint or glaze. Choose the one you like more! You can apply with a brush to produce a dense coating or sponge to create patterns.



Now come in straps. Cut them to buckle and tapered tip.



Cut the straps in half.



In the end, you get 4 leather strips.



Measure from two sides on the Board of 4 cm from the edge and put marks with a pencil.



Fasten one of the leather strips on the mark, as indicated in the picture.



Attach to boards straps with four small nails and a hammer.



A shelf nailed to the wall. Do the second the same way. We suggest to kill several, then they look perfectly and very stylish.



Do not doubt the strength of attachment. The Board will sustain the load of many items.



In this case there is no limit to imagination! You can make shelves of different lengths and of different materials. For example, for books you can not even use wood.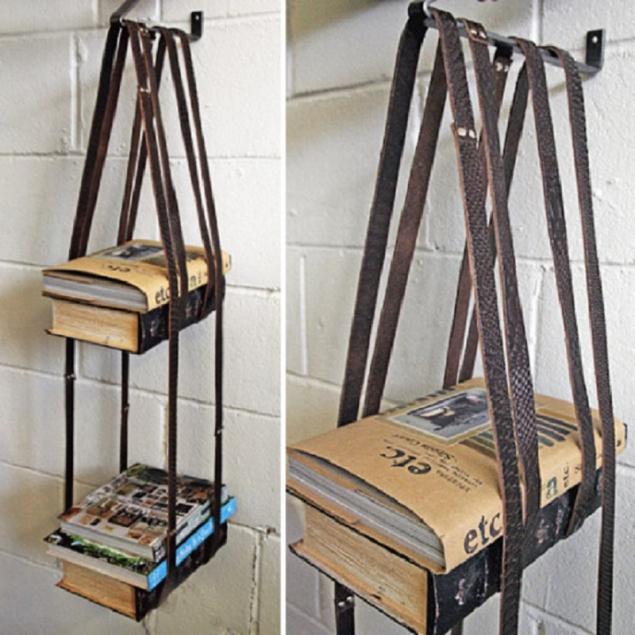 We give you a video where you can see the entire process of creating wonderful shelves!
Tell us in the comments what crafts you create from old things, and don't forget to share our ideas with friends!
The author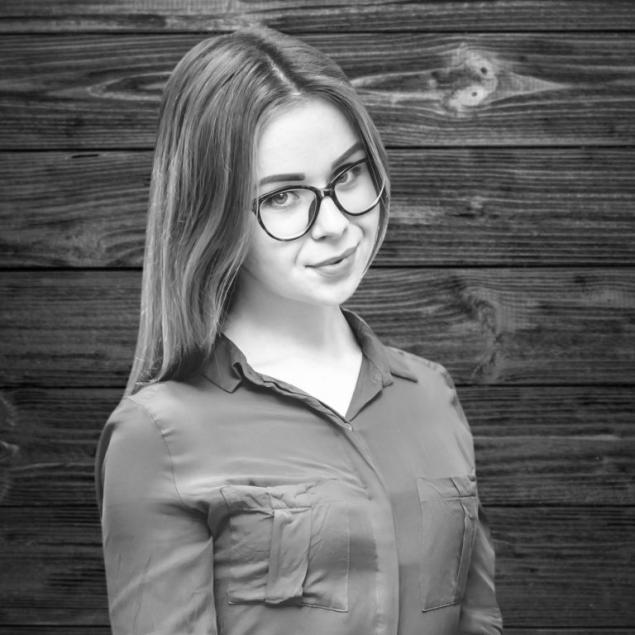 Oksana Dudnik Loves painting, ready to admire the pictures all the time! Oksana knows a lot about perfumes, well versed in fashion trends and will give odds to many well-known beauty bloggers. Her love of sport supported by sports category in sailing! Xenia prefers meat dishes, can not imagine a day without them. Favorite book charming girls — "the Emperor" Niccolo Machiavelli.