In addition to the
decoration of the Christmas tree
, it is very important to create a holiday atmosphere throughout the house. It can be not only the purchase of the garlands and snowmen, but also very beautiful handmade toys.
Edition
"Website"
will tell and show you how to make beautiful three-dimensional snowflake. It can help to decorate any interior, whether home or office.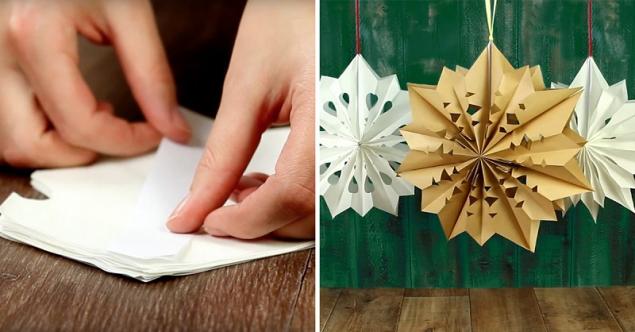 How to make a three-dimensional snowflake from bodegita need
7 identical paper bags
1 sheet of cardboard
double sided tape
pencil
glue stick
2 strips of cardboard 2 × 10 cm
stapler
thread
Progress
Draw and cut a template from cardboard. It needs to match the size of the packages. Can use our sketch.



Put a sketch on each paper bag.



Very carefully cut out — this will depend on the final result. The result should be seven pieces.



Now one part of the package, stick the tape vertically and horizontally. Put on top of the second part and carefully press in. Do this with all elements.



Again apply pressure on the resulting design, all parts are well sealed.



Apply a strip of glue vertically on the upper side and stick a strip of cardboard.



Do the same on the other side.



Wait a few moments until the glue dries. Take the figure of two hands and spread. Magic!



Seal the sides by staples.



Ready! Attach the thread and hang the snowflake anywhere.



Can experiment with colors and sizes, decorate with sequins or other items. In this case, you will be able to show their creativity!
We give you a video in which you can find several ideas to create wonderful snowflakes.
Inspire new creations. You wonderful holidays, and don't forget to share the manual with your friends!
The author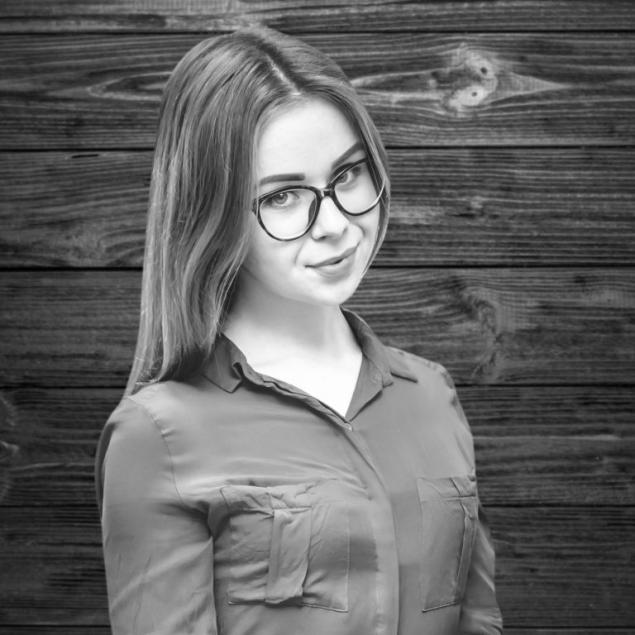 Oksana Dudnik Loves painting, ready to admire the pictures all the time! Oksana knows a lot about perfumes, well versed in fashion trends and will give odds to many well-known beauty bloggers. Her love of sport supported by sports category in sailing! Xenia prefers meat dishes, can not imagine a day without them. Favorite book charming girls — "the Emperor" Niccolo Machiavelli.