Snowflakes are one of the most iconic
symbols of winter
. They indicate that near the favorite the Christmas holidays.
Edition
"Website"
will tell you how to make the mesmerizing
snowflakes quickly
using only hot glue and paper for baking. Jewelry work is very realistic. They can be hung on the Christmas tree, use for window decoration or simply hang on the wall.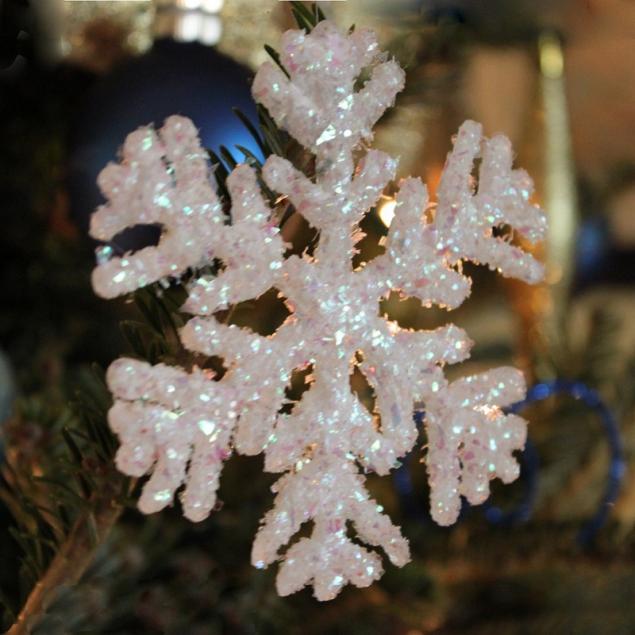 Snowflakes from creative need
the gun with silicone glue
glitter in the form of a stick or sequins
paper for baking
scissors
thread
Progress
Cut a small piece of parchment paper.



Stick in the glue gun rod with sequins.




Print out the template for future snowflakes. If you draw well, you can skip this step.




Place the baking sheet onthe templates Christmas snowflakes and begin to trace the outline with glue. Or just draw them using your gun on paper.