Lack of time is a frequent cause of non – healthy meals in favor of useless or even harmful snacking. In our opinion, the reason for this is highly questionable, because there are lots of quick and awesome recipes. I want to share with you some ideas.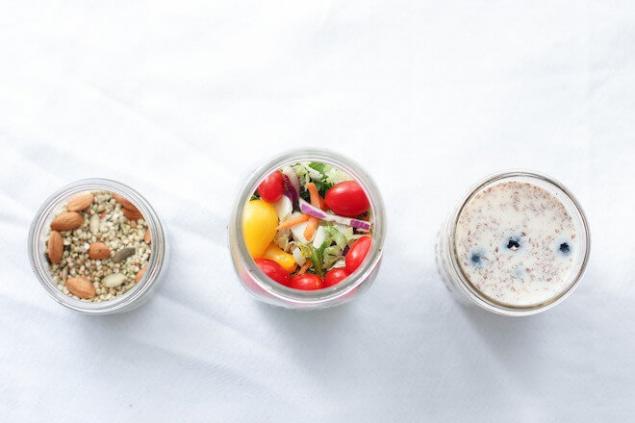 Lazy oatmeal with coconut milk
Mix well ½ Cup oatmeal, 2 tbsp hemp seeds, 1 tbsp flax seeds and 1 Cup of coconut milk. Add fresh or frozen blueberries (or mashed berries) and stir again. Put everything in a jar, cover and put into the fridge overnight. In the morning Breakfast will be with impatience to wait for you.  
Simple salad
2-3 handfuls of your favorite greens, 1 Cup raw or cooked vegetables, 1 Cup of sliced grapes, a quarter Cup of crushed almonds and any protein of your choice (1/2 of the beans, two eggs, etc.). For the filling, mix the tablespoon of olive oil, lemon juice, 2 tbsp Apple cider vinegar, 1 tbsp of honey. Pour the dressing in a separate container so during dinner, pour her salad. This salad will be a useful beginning.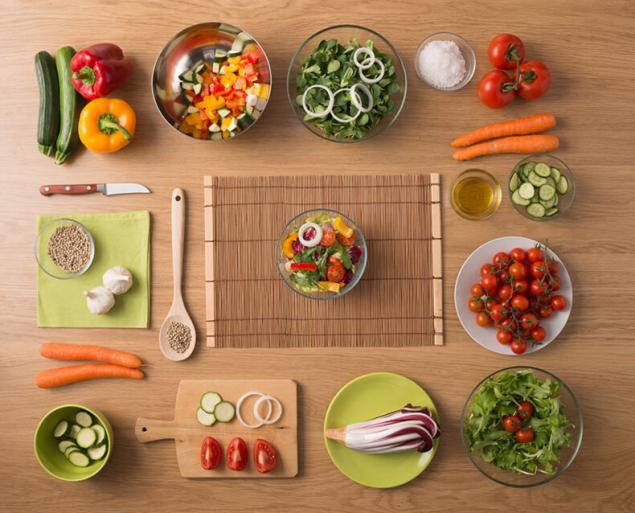 Granola with homemade almond milk
Of course, to prepare this granola will take time, but it will suffice for a long time!
Ingredients:
1 ½ cups rolled oats
1 Cup raw almonds
1 Cup of sunflower seeds
1 Cup pumpkin seeds
½ Cup walnuts
⅓ Cup flax
¼ Cup of amaranth (optional)
3 ripe banana
3 tablespoons maple syrup
2 tablespoons tahini
1 tablespoon organic coconut oil (for greasing)
1 teaspoon ground cinnamon
pinch of sea salt
Preparation:
Preheat the oven to 180°C.
Mix all the dry ingredients.
Mix bananas, maple syrup, 1 teaspoon coconut oil and tahini in a food processor or mash with a fork until smooth.  
It's interesting: 14 useful grains, about which know not allRecipes from spelt: a very useful and very tasty!
Mix banana mixture with dry ingredients. Bake for 15 minutes, stir well and bake another 10-15 minutes or until Golden brown. Allow to cool completely and store in an airtight jar. Enjoy with almond milk!
Cook with love!    
P. S. And remember, only by changing their consumption — together we change the world! ©
Source: www.bionicamarket.ru/blog/view/217