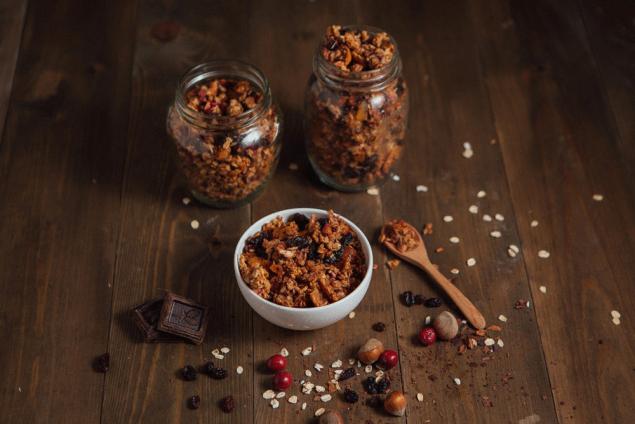 Granola is a popular American Breakfast options including cereal, nuts, dried fruit and honey, baked in the oven until Golden brown. When baking the granola periodically stir that it was crumbly.
Granola contains vitamins and fiber, and contains no artificial additives, TRANS fats and plenty of sugar, like store-bought granola. There are better granola with natural unsweetened yogurt and adding fresh berries and fruit. You can take it with you to work as a daytime snack.
The convenience of granola in the fact that it can be done in reserve: spend one day a bit of time to cook, place in a jar with airtight lid in the fridge and have one or two weeks.
The secrets of making homemade granola is simple: we must take, as crumble, regular oatmeal, not quick cooking. The baking temperature should not exceed 150-180 degrees so that the granola does not burn, and evenly baked.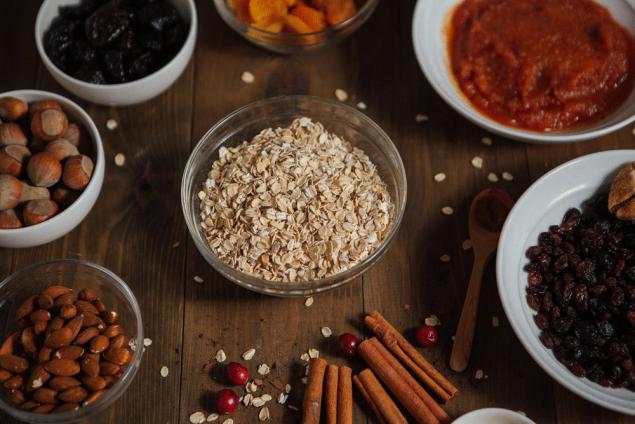 Another big plus granola is that you can cook one of those nuts, seeds and dried fruits, which is home. There is no clear recipe, it all depends on your taste preferences and imagination. My version of Apple granola simple and delicious. You can easily modify for themselves, to add the nuts and fruits that you like.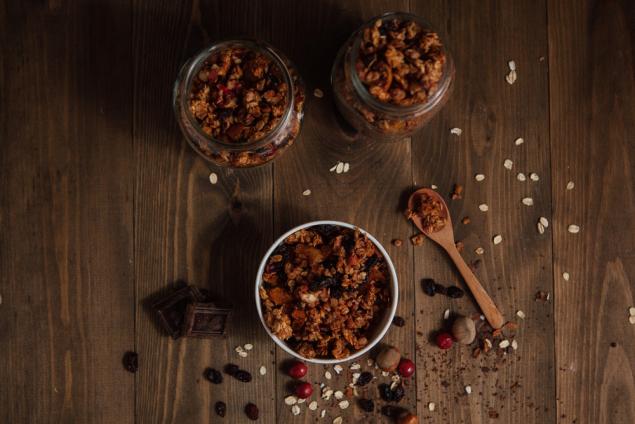 Products:
300 gr of oat flakes
3 apples ( for applesauce)
50 grams almonds
50 grams hazelnuts
50 grams of figs
50 grams of prunes
50 grams of dried apricots
30g raisins
40 ml vegetable oil
2 tablespoons honey
cinnamon to taste
20 gr of dark chocolate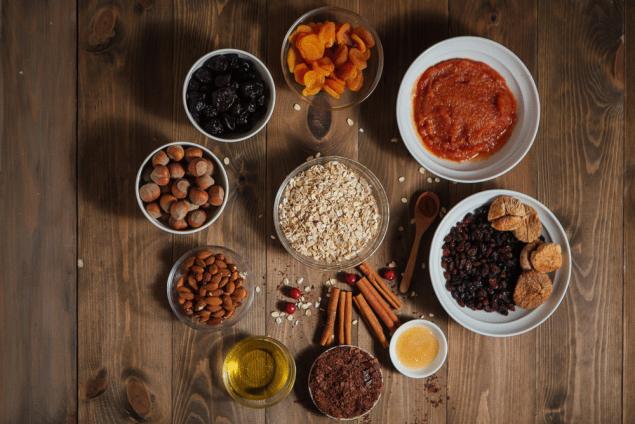 Apples peel and core and blend it in a blender. Nuts cut with a knife or grind in a mortar, but not too small.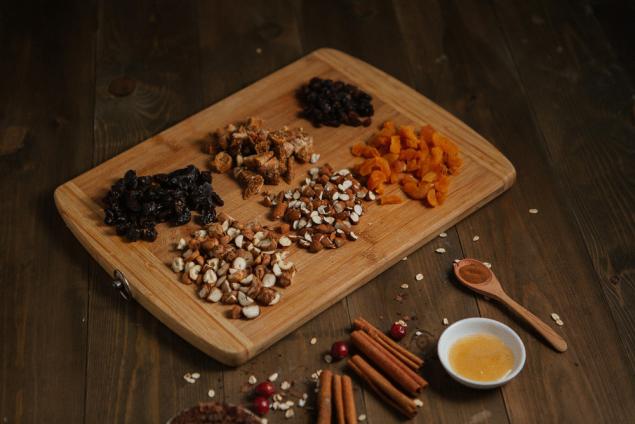 In a bowl mix the cereal and nuts, mix well. Liquid ingredients in many recipes suggest to cook them, but I try once again nothing is subjected to heat treatment, so just mix the oil, applesauce and honey, add half a teaspoon of cinnamon. All of these pour over cereal and mix well. The pan line paper for baking and a thin layer spread out the mixture. Now put in a preheated 150 degree oven and bake 30 minutes. Every 10 minutes it is better to mix the granola, so it was crisp and not burnt. Then add to the mixture the chopped pieces of the dried fruit and put another 10 minutes to bake. Remove from the oven. For the sweet tooth prepared granola can be sprinkled with grated dark chocolate. Get tasty and healthy. Ready! Now the cooled granola put into jars with airtight lids and store in refrigerator up to 2 weeks.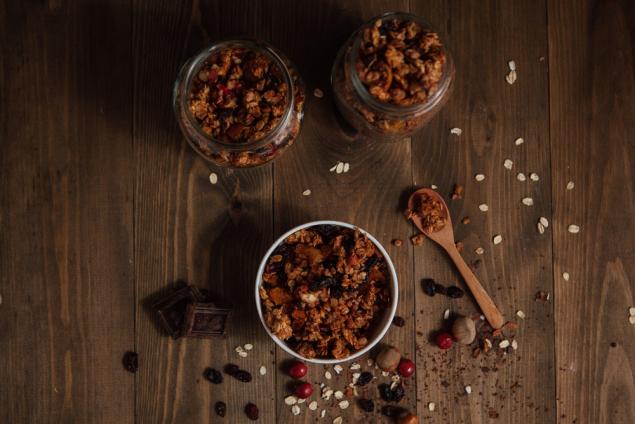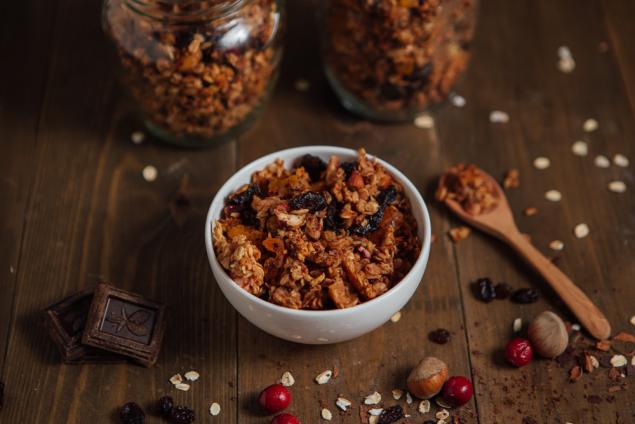 Source: thefork.by/granola-ili-domashnie-myusli/