Dessert not only tasty but also healthy! Offer to cook pumpkin pudding it's that time of season!
The recipe for pumpkin pudding with Chia seeds (gluten free, vegan and without refined sugar).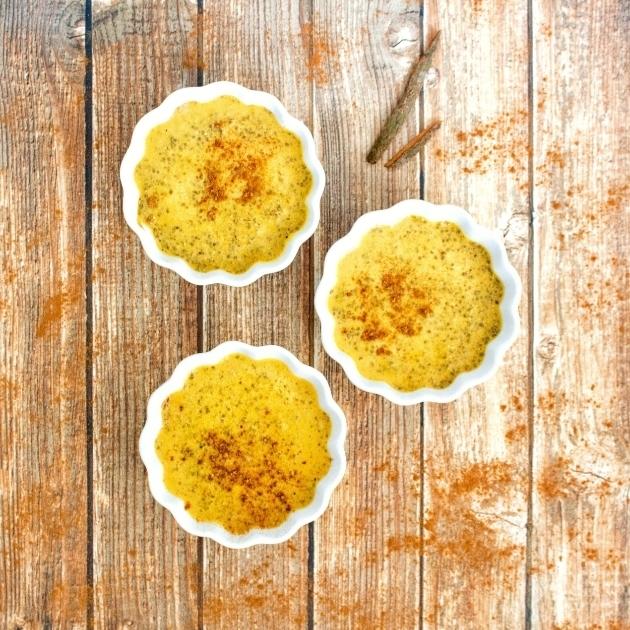 Ingredients (for 1 serving):
1 Cup milk of choice (almond, etc. We recommend coconut milk — so delicious!)


½ Cup fresh pureed pumpkin


4 Royal dates, pitted, soaked in boiling water for 10 minutes and dried


1 tsp vanilla extract


¾ Tsp cinnamon


½ Tsp ginger


½ Tsp nutmeg


¼ Tsp allspice


a pinch of sea salt


¼ Tsp of Chia seeds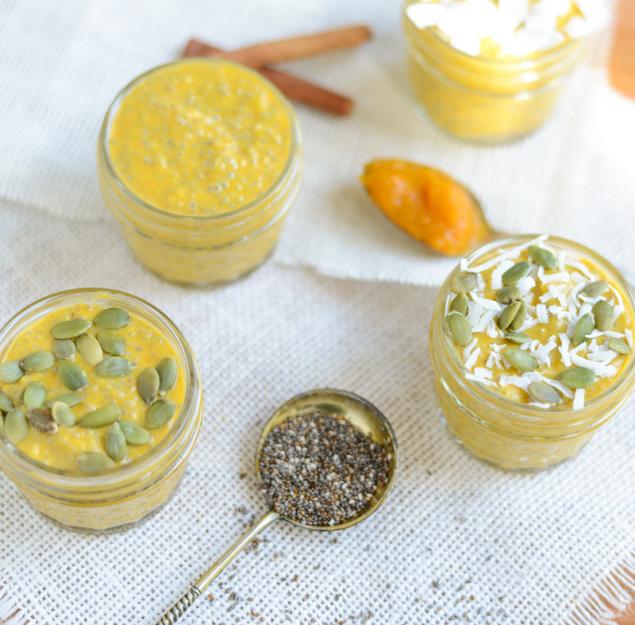 How to prepare:
Combine all ingredients, except Chia seeds, in a blender or food processor until they form a creamy texture. Add to the mix the Chia seeds (stir in or whisk in a blender), so that they are evenly distributed, then pour into a jar or bowl, cover and refrigerate for at least an hour, but you can at night.
Top cover with vegan yogurt or whipped cream and enjoy!  
This drink regulates metabolism, purifies the blood and suppresses hungerMarble casserole with pumpkin and cheese
Note: recipe is for 1 serving but you can double or triple the amount of ingredients and store the dish in the fridge – would be a great quick Breakfast for a few days.
Cook with love!    
Source: esolang.com/articles/health-articles/veget-art/tykvennyy-puding-s-semenami-chia.html