Article from the blog Tony Robbins on April 22, 2014.
How we ultimately come to the same activity that we do for a living?
In my experience, asking people, I found — this road is rarely a straight line. For many it is a path with many turns and detours. When I was five, I train knew that I would be a fireman. I wanted to save people. By the age of seven, my dream was transformed: I wanted to be a police artist to draw portraits of criminals in order to catch them and again to help people. But in nine years it was clear to me as day that I was born to be a rock star. I longed to light the hall and give people a sense that they live — a feeling that they will never forget.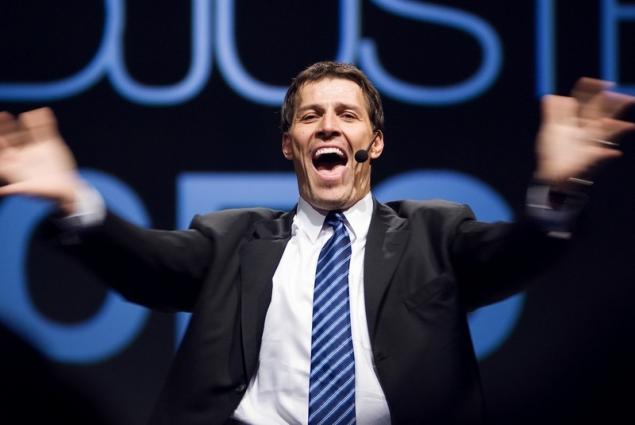 When I was 12, my life became a father, Jim Robbins. Before that, he was a semiprofessional baseball player, and my love for him grew in my love for the sport in General. He worked with me throws the ball even on days when our town of Glendora, California, East of Los Angeles, was a terrible heat and smog. We roasted in the sun for five or six hours, but, much to his annoyance, I just didn't have the talents that could catch the eye of scouts from the Dodgers.
The ball flew right at me, was beaten in the head, was bleeding, and his father said, "Hold on, great Tone". So I was aging.
In high school, I tried to get a baseball team. We were four laps, and the last, the fifth, I failed. Failed to recapture the twisted wire. I was just desperate. "What am I going to do in life?" I thought. "I'm 14, and now the whole future career went down the drain! If I have even a high school baseball team failed to get how will I make the team in high school, not to mention athletic scholarships to the University and of becoming a professional player? Life is over!" Today I'm over these considerations laugh, but at the time it was just a matter of life and death.
And then I switched. I started to ask myself: "What is the common denominator of all those lessons that I wanted to do?" I wanted to help people in their lives. I wish my life was filled with passion. I wanted to give people an unforgettable experience. I wanted to be around people in their moments of highest joy. Well, I guess I could to give it to them as an athlete, rescuing the hopeless game, but maybe I could also enhance the pleasure of the fans and players away from the game, speaking as a journalist and sports commentator.
So, in 13 years, I turned into the eighth grader with a reporter's Notepad at the ready. I signed up for two courses that I thought would open the door to a Lodge for members of the press – in typing and shorthand. In both classes I was the only representative of the male sex. But believe it or not, I came not for the sake of interesting girls – I wanted to learn how to grab information as quickly as possible.
I studied quite well, so I was asked to choose the job at its discretion. I decided to interview athletes. I wasn't going to wait for become a sports commentator or a journalist – I wanted to start right now! But after learning that Howard Cosell, well-known sports commentator, will sign autographs for his book in Robinson's Department store in Los Angeles, I took it as an opportunity to learn from the man who was considered the best in the business.
I came to the store – and here it is in front of me, the king of sports commentators, standing on the stage broadcasts about the super bowl and Muhammad Ali. He was surrounded by reporters from radio and television from all over the country.
I was dressed in my "costume" — corduroy jeans and jacket, bought in a cheap store. But I even was a card, which read: "Anthony J. Robbins, future sportscaster".
When Mr. Cosell stood up, prepared to leave, I, in all of its 152 cm, ran through the small crowd and found myself right in front of him. I handed him my card and said, "I want to be a sports commentator and interview you right now." He this time is also instantly appreciated – nearby sparkled the flashes of the photographers from the L. A Times and filmed the TV. And he said in his trademark voice: "Young man, I want to give you this interview."
Answering my six questions in its picturesque declamatory manner with sharp attacks right and left in the direction of competitors and colleagues in the profession, Howard confirmed (to my delight) that it is not necessary to be a great athlete to become a great sports commentator.
Felt quite entertained the crowd with his sharp comments, he said, "Sorry, kid, gotta go".
I said, "can I ask you one last question?" At that time, he had fierce competition with radio sports program of the Los Angeles named Jim Healy; in the morning on Tuesdays Jim repeatedly replayed the mistakes and oversights in the comments of Howard from his evening program about football that was on Monday, and otherwise made fun of him.
When Howard was allowed, I asked: "did you ever have an desire in the morning on Tuesday so Jim Healy woke up today with laryngitis?" The crowd laughed, and he turned to me with a smile and said, in elegant phrase, "Sorry, son, I never heard of this man."
Our local newspaper my interview made a big impression. They were asked to write an article; I, true to form, scribbled 22 pages! This is perhaps my most distinctive feature, which I carried through the entire working career (as this blog probably shows, I love long texts...) In the end, the article was published in six paragraphs, and I was offered a regular column. In our daily newspaper I worked with 13 to 15 years. I was officially a sports journalist and was sure that this was the path my career will go.
So far I have not had a breakthrough... Local TV station KTTV Channel 11 in Los Angeles (now Fox affiliate) decided to crash for the ratings: they began to invite the most different and unique commentators — there was even a famous stripper, Fannie Fox, which is called purely for PR and to draw attention.
And when they heard that there is such a young sport journalist who interviewed Joe Namata and a number of other sportsmen of the first magnitude, they had a brilliant idea. I, 15-year-old, offered full-time at night the sports news that was carried live.
But as soon loomed on the horizon, this work of dreams as the winds of fate have ceased to blow in my sails and another curveball hit me right in the forehead. My mom decided, rightly or wrongly, that my ego is already too inflated, and forbade me to accept the offer and almost simultaneously hacked at the root of my career as a sports journalist in the newspaper.
That's just wrong. No if, and or but.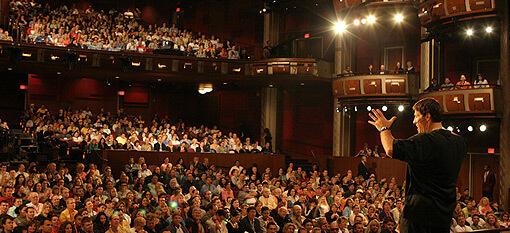 So how I did come to that, what do you do now?
In high school (when I still haven't outgrown their 152 cm) I'm in love with the head cheerleader. She was just the epitome of beauty, humor and fun – and I'm clearly not adequate. She had a boyfriend (captain of the football team, of course), but by amazing coincidence, right before prom they broke up. She was free!
But there was a rumor that if someone has the nerve to invite Nancy Coleman, a former bull, this is the spirit of it will blow. And so, having collected a whole bunch of courage, which I managed to scrape together – and maybe normal teenage stupidity did the trick, I decided, was not was, will try.
And she agreed! (And Yes, it was worth the pain I experienced then!)
Nancy went together to the class of oratory, where I was mostly fooling around, trying to entertain her. And one day our teacher, a very dear old Mr. Cobb, asked me the fateful question:
"Mr. Robbins, could you stay after class I need to talk to you?"
Mr. Cobb was extremely strict in terms of discipline, and I realized that I was finished. But it was just another notable turn in the path, which led me in the right direction. Mr. Cobb stood before me, arms crossed, and said, "Mr. Robbins, I have never in my life met a man that could stand before an audience and hold its attention without any preparation. You get, just because it's in your blood".
"There's something about you and your sincerity," said he. "You know how to approach people because you are really interested in them. I have not met anyone yet with such a degree of interest in others."
I was taken aback.
Then he added: "I know a lot more about your life and challenges than you think. I picked up for you it – learn it and in two weeks will go on to regional competitions. I think you have every chance to win."
The speech he gave me, called "Will to win" and tell you how to spirit: after reading it, I farewel all eyes so strong an impression she made on me.
It was about people who didn't want to surrender because they believed that their lives should be something more than how they live now. There was about overcoming every obstacle, overcome any pain, any tragedy, solely by the willpower and perseverance that only those who feel his calling to serve not only themselves but also other people.
In other words, it was about my life.
I gave this speech, took first prize and found a new path in life. I could use your voice, your heart and soul to touch people's feelings and help them to make an effort that can truly change their lives.
Today I use all my creative powers to entertain, to teach people and inspire them to change. Now, as I write this, I just "otsaila" before the 10,000 th audience during the two-day "concert" in the Mercedes Benz Arena in Shanghai, China.
Four days before we were to stage the event in Tokyo, Japan. And three weeks before this tour of Asia, I was in London, where I was lucky for four days and nights to spend time with an incredibly diverse audience that I've presented the program "unlock your hidden potential". In the hall there were people from 41 countries, my remarks were simultaneously translated into 9 languages.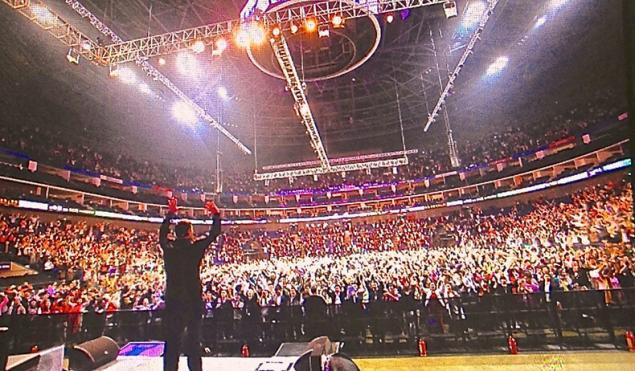 Throughout my career I have learned and continue to learn the deepest fears and strongest desires of the people. My job gave me the opportunity to work near some of the most prominent people in history, Nelson Mandela, Mother Teresa, Mikhail Gorbachev, Princess Diana, President Clinton and many prominent representatives of show business, sports and Finance. I was with these leaders – the very embodiment of success in their most difficult moments — the moments when history was made.
No matter if a person's life of fame and fortune, or all revolves around the little things that he puts his heart and even in the case of moms and dads who work all day to feed my family, I help people find strategies and solutions that will help them change the situation for the better. I was able to study the General traits of human nature and to discover patterns that are able to create our life or destroy it.
Looking back, I realized that I really have found a way to become a firefighter, which helps people to "put out fires" in their lives. Or, as a police artist, I can identify the criminal who "steals" their life.
I light hall for performances like Bruce Springsteen or Mick Jagger, despite the fact that absolutely can't sing, and concerts are my last 50 hours! The stadium, filled with anticipation, generating energy and power – this is where I go to work every day, that's my office. It may not be a basketball Grand final, but on the field I go out every day.
How is it that I have the opportunity to travel the world and do business with such a great value? As I am so lucky that I get to help people from different parts of the world? Such adventures I could imagine in a hundred years to zaplanirovany.
So, HOW did I get here? One will say, just a chance, the other accidentally got lucky, others – that it is serious work or destiny. I prefer to see here the hand of God and call it his good Pleasure. I believe me to this life failed, and I have to keep going on this way.
Who would have thought that all of my children's wishes can't come together in my crazy life.  
12 reasons why people don't get richNikolai Amosov about health, conditions and restrictions
I think part of me was led by the belief that life is not what happens to us, it always happens to us. Our task is to find the perfection in all this. Even in the darkest days we can find a grain of bright future if you just look. Everything has a reason. Yes, even problems are gifts. Most likely, if the Lord is something delays, it does not mean that he denies this.
Reflecting now, I think my father, Jim Robbins, probably, would be proud today of how I hit all these curve balls of fate.published  
Author: Anthony Robbins  
Source: vk.com/anthony_robbins_ru?w=wall-53757050_278