It was hard to believe, but almost all of the weapons for Hollywood makes one person. On account of his arms, "Pirates of the Caribbean", "The Dark Knight," "The Hunger Games", in two weeks we will be pleased with the new season of "Game of Thrones" and hundreds of other films. He is engaged in the trade for over 20 years, and it seems that no one had ever given to questions of a sword or a dagger on the Hollywood screen so much attention.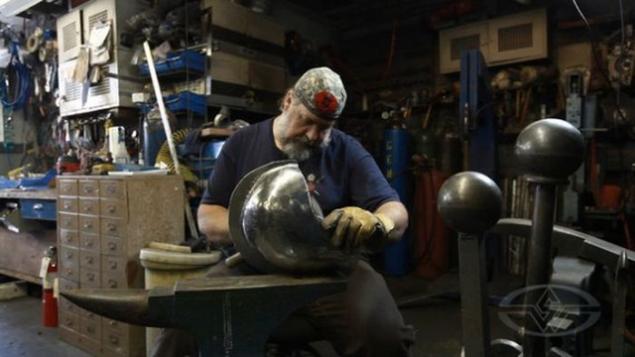 His name is Tony Svotton. He was born in England, in which, as we know, ancient crafts alive and well. There he himself partly, partly with the help of "colleagues", learned blacksmithing and went to the United States to become a machinist at the company. But fortunately Tony-driver near his works are theatrical props store, where he brought a coat of mail, a helmet and a pair of swords, selling them quite inexpensive.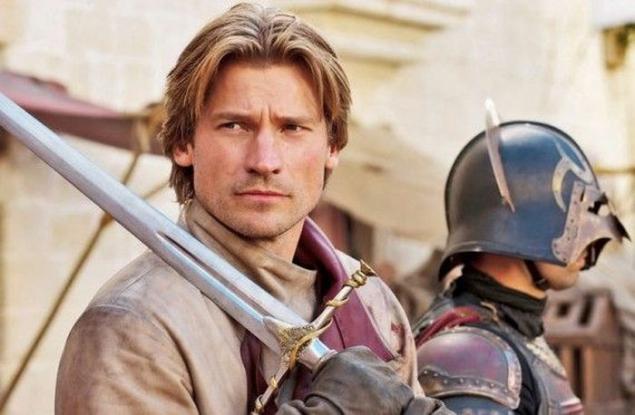 Sword Jaime Lannister ("Game of Thrones") by Toni Svottona
After that, he began slowly to recommend each other employees of small film sets, wanders into the store. As its first order Tony was making swords and chain mail for Disney World in Orlando. From there he was transferred to the set of the film "Captain Hook" (1991). And then Hollywood would not let Tony from his strong embrace.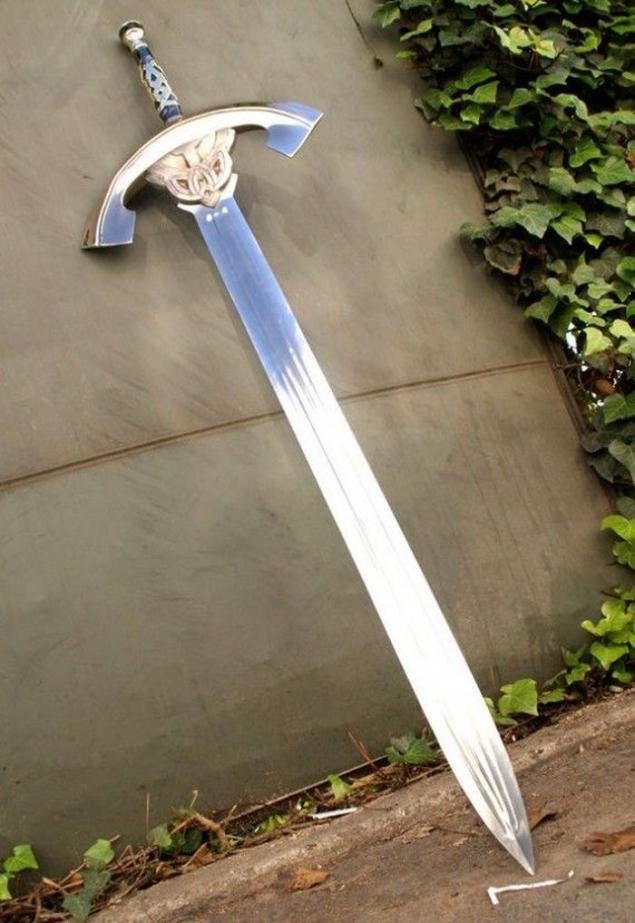 Infinity Sword
At home I have more than 3,000 books, which I can apply for historical information to help me in my work. " - Says Tony.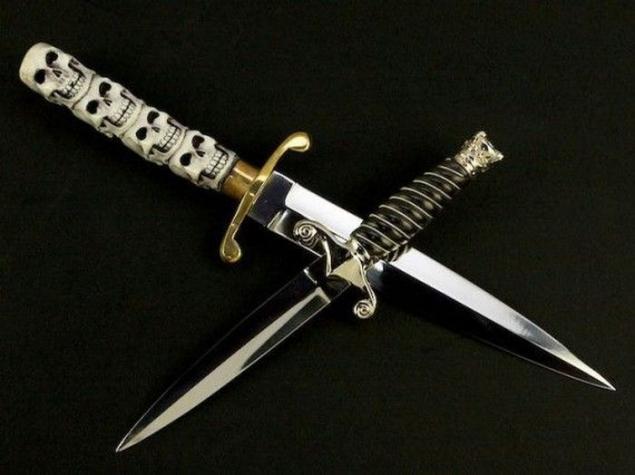 For the "Pirates of the Caribbean: on the edge of the Earth"
"When I was hired to work the designer or art director of a film set, I try to constantly be there to design the weapons in accordance with the costumes and scenery. This usually occurs with historical films. But when the film is generally about a different reality, a film set designer often develops itself sketch weapons. When all the work has to do to me, I'll take all the raw data, looking in books and on the Internet, make a sketch and affirm it. Often this is the first time, but not less frequently it changes paid a million ".