Sergey Larenkov continues to work on a series of photographs in which connects contemporary photographs with pictures taken during the Second World War. At this time, the lens Sergei Volgograd / Stalingrad.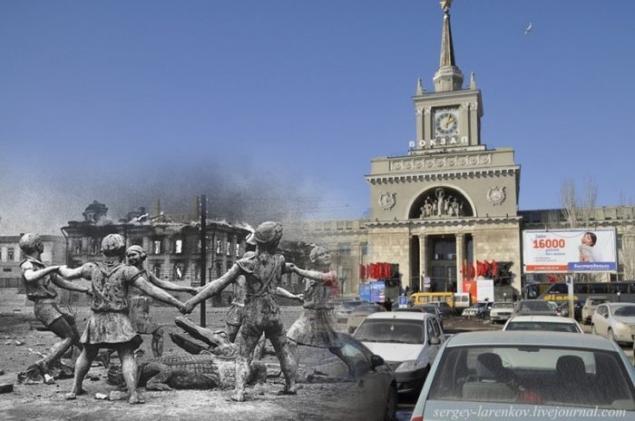 So, the summer of 1942. After a disaster, the Red Army near Kharkov in the front line to Don steppes exposed, and overcoming a few desperate resistance of the Soviet troops, the Wehrmacht launched an offensive to the Volga and the Caucasus. August 23 the Germans reached Stalingrad, on the same day the worst airstrike German bombers, who turned the once flourishing city in ruins solid. Within a few hours, killing more than 40 thousand inhabitants.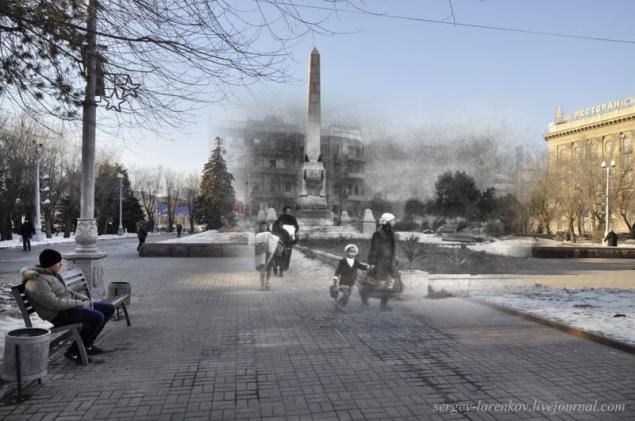 Obelisk on Fallen Fighters Square.
The Germans at Kursk Street. (St. Port Said) to the former school building (now the Engineering and Technical Lyceum) later was attached wing with a gym.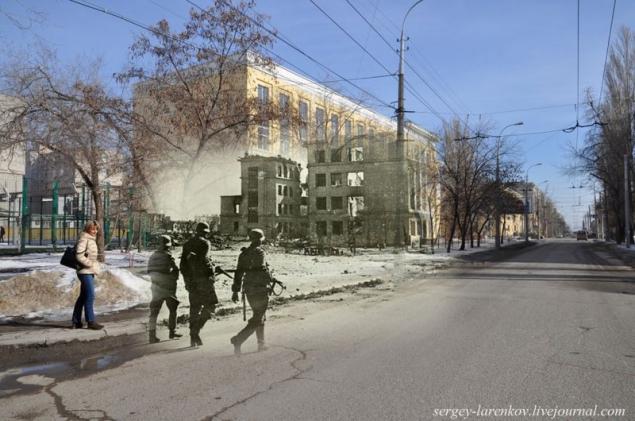 German guns in Musical Theatre. The theater building was rebuilt after the war, but greatly changed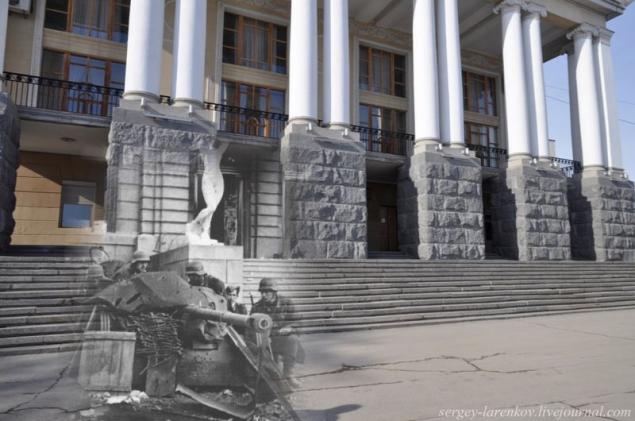 Musical theater.