Many believe that life would be much better if we had unlimited money wealth, but in fact money can not buy happiness.
The people that we want to tell you were born with a silver spoon in his mouth, but all of them suffered from emotional and physical problems, addictions and abuse, which ultimately made them unhappy.
1. The heirs of the tobacco empire Doris Duke received billions of dollars, but lived in a squalid basement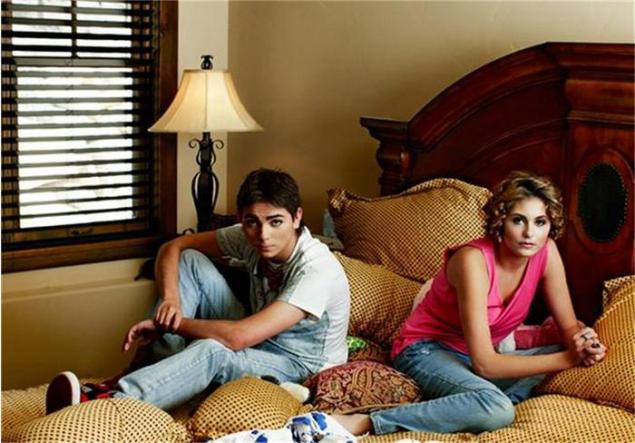 Children of one of the largest in the US tycoons Walker Inman Patterson and George Inman, 15-year-old twins, did not live as happily as you might expect. Their father was a nephew of the tobacco empire heiress Doris Duke and the twins Inman should get $ 1 billion when they turn 21, however, young people have recently had to spend three months in a psychiatric hospital to deal with the terrible trauma of childhood.
Family Duke previously controlled the entire tobacco industry in the United States. They founded the prestigious Duke University, and their charitable foundation donates millions each year. However, Walker Inman, was a drug addict, he mocked his children until his death from an overdose - at the time the twins were 12 years old. Together with his fifth wife Darel Inman, a drug addict and an alcoholic, Walker regularly locked the children in the basement, smeared with excrement, excrement threw in their bedrooms, forced them to bathe in boiling water and threatened their lives, being with them, being soundly drunk.
Sometimes the rich kids can afford an extravagant luxury - factory as a pet lion or go on a vacation in exotic countries. And these twins were very different life: most of the time they were in prison, almost did not attend school, and now lag behind in development, both intellectually and emotionally. For example, they still believe in Santa Claus and suffer from anorexia and suicidal thoughts as undernourished throughout their childhood.
Walker Inman often force their children to inhale harmful chemical fumes, because smoking drugs with them. He humiliated them both morally and physically - once he was arrested for being beaten by Georgia, and the servants were forced to press charges because seriously feared for the girl's life.
Now the twins Inman live with his foster mother, a former stripper, and undergo intensive therapy to deal with the consequences of their traumatic upbringing.
2. Christina Crawford was adopted by Hollywood legend, who treated her cruelly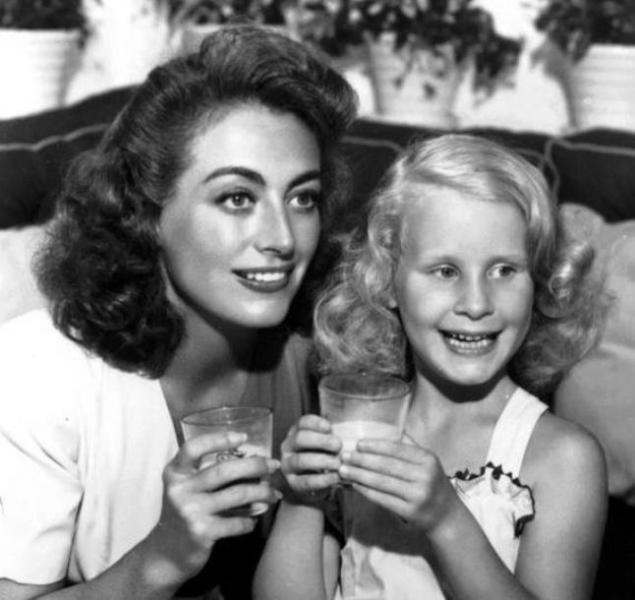 Christina Crawford was less than a year when she was adopted by a glamorous movie star Joan Crawford. Christina was one of four foster children, and, although grew up in luxury, claims to be a victim of physical and psychological violence by her mother for most of his life. Memoirs of Christina titled "Dear Mom" ​​was published two years after the death of Joan. Later, based on the eponymous movie was filmed with Faye Dunaway as Joan Crawford and Diana Skaruid in the role of Christine.
Cristina says that her mother had suffered from mood swings and alcoholism, and she was accustomed to beat and yell at their children if they do not even the most minor detail. When the book came out, the question of parental abuse by wealthy parents at the center of public attention, and became the model Kristina "poor little rich girl».
After the death of Joan Crawford Christina and her brother found that were not mentioned in the will "for reasons well known to them." Brother and sister later filed a lawsuit, claiming that their other sister Cathy Lalonde and her husband, Jerome used the mother's mental imbalance, to rub her trust and thus be enriched after her death. Now Christina and her sister almost no contact, but their fate and career managed to build itself: it is a famous actress and writer and helps children affected by violence throughout the world.
3. Lucky heir to the Astor family neglected his elderly mother in revenge for broken childhood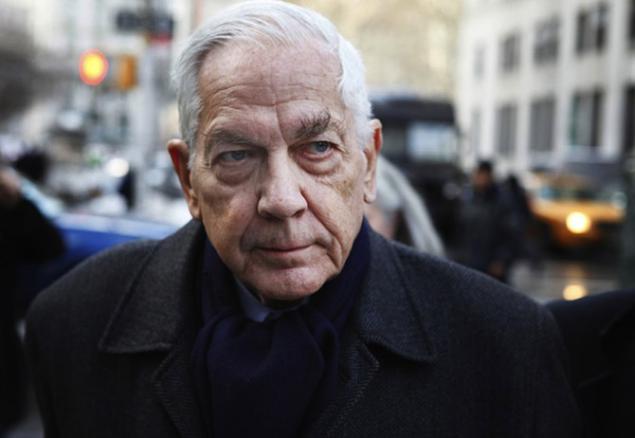 Anthony Marshall - the only son of the well-known socialite and philanthropist Brooke Astor charity. Family Astor is one of the wealthiest and most respected families of the "blue" blood in the United States. Unfortunately, it is also known because of the cruelty and neglect of children by their parents, and this story is still being discussed in New York's high society.
Brooke Astor
Brooke was married twice before to marry one of the Astors. Her first husband, George. Dryden Kaser, was a wealthy politician in New Jersey, and he had a son Brook - Anthony. Brooke says that her first husband had abused alcohol, and their son, and she endured it for years before she finally divorced him.
According to Brook, Kaser subjected her and Anthony physically and verbally abused, cheated on her and drank too much during their marriage. According to the biography Brook, written in 2007 by Francis Kirnanom, Brooke was six months pregnant when Kaser broke her jaw.
After the divorce Brooke married Charles Marshall, who was very fond of. Her son respected his stepfather so much that even took his name when he was 18, which was the reason for his biological father deny him any parental help.
Although Anthony does not need any material things, he suffered from a lack of parental neglect, abuse and fear. After his mother married Vincent Astor, heir to the whole state Astor family, Anthony began to pay even less attention. Even Brooke Astor, considers himself a philanthropist, recognized that there was a "lousy mother».
Perhaps that is a sad lonely childhood Anthony was the reason that in 2007, he was convicted of abuse of elderly mother, as well as the fact that he manages to get her a bad state. In 2006, the newspaper «New York Daily News» published an article about a feud between Anthony and his son Philip Marshall. When Philip visited his 103-year-old grandmother, I discovered that she is living in appalling conditions and are so sick mentally and physically, not even in a position to help themselves. Philip's father filed a legal action to stop the abuse of an elderly woman, and the investigation of wine Anthony proved.
Marshall was convicted of that, taking advantage of the deteriorating health of his mother, stole her millions of dollars. Ultimately, Brook was appointed new trustees, making sure that it is in no way needed until his death. She died at the age of 105 years.
In 2009, the year Anthony was sentenced to imprisonment, and in 2013 was jailed at the age of 89 years. Since then, he returns the $ 12 million that had stolen his mother for many years.
4. Mother star of the series "Modern Family" insulted and starved her daughter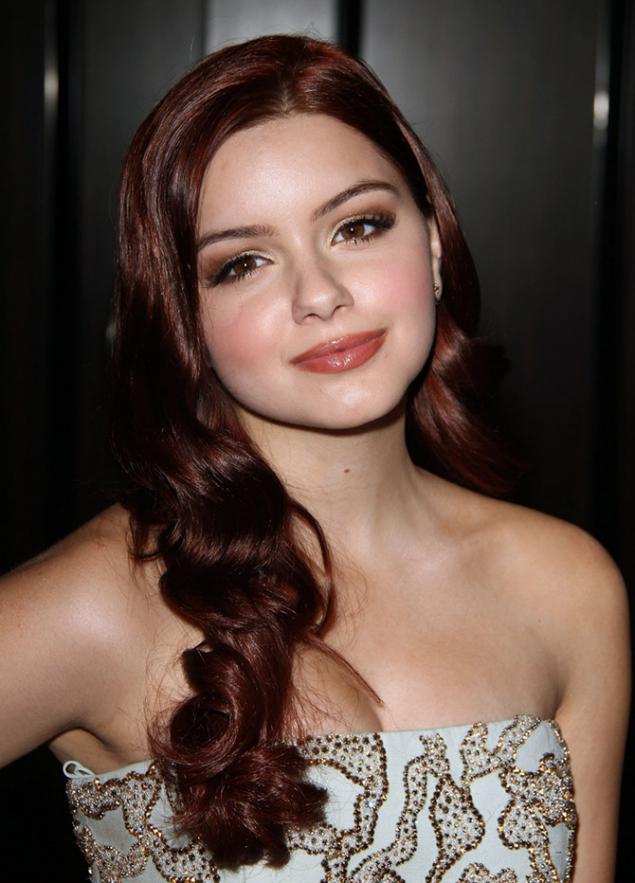 Fans of the comedy "Modern Family" were shocked to learn that the 14-year-old actress Ariel Winter, who plays middle child Alex Dunphy secretly exposed the cruelty and violence on the part of his mother, Walkman, Crystal.
In 2012, the year Ariel filed a lawsuit with the assistance of her elder sister, 34-year-old Walkman, Chanel. The essence of the claim was that, according to Ariel, the mother puts her regular physical (slapping, hitting, and pushing) and emotional abuse (vile personal insults over a little weight and immaturity, sexual abuse, deprivation of food and the like) for already a long time.
Although Crystal Walkman, has denied all charges against her, her 20 years ago, was deprived of parental rights and custody of her eldest daughter Chanel by the decision of the Department of Children and Families - Chanel then was about the same age as Ariel is now.
Ariel was allowed to live with Chanel, although mother and adoptive father filed a petition for the restoration of custody. According to the data, laden with during the trial, the cast and crew "American family" knew about the abuse of Ariel, but could not do anything to help her.
They have witnessed how Crystal robs Ariel food and allows one to eat only egg whites and raw vegetables. It is also often said Ariel, her clothes that she does not go, that it is too big ears, and made other derogatory remarks. Members of the crew admitted that it was so sorry for Ariel, that they tried to secretly give her food until her mother could not see.
5. Heir «Johnson & Johnson» died in poverty and solitude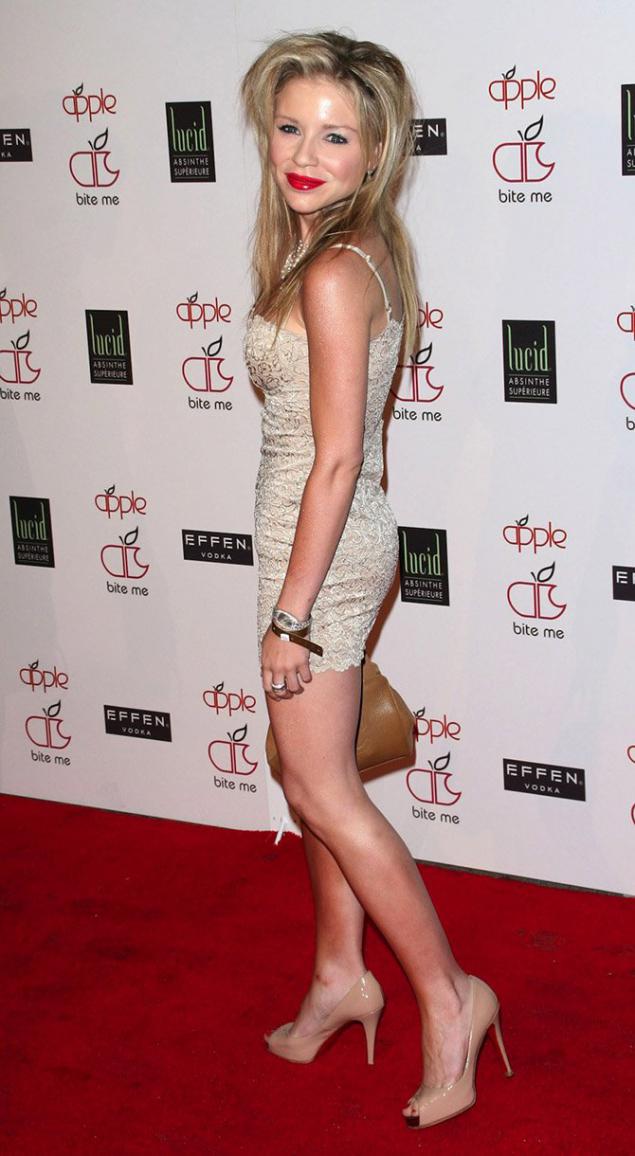 Casey Johnson - socialite daughter of Salem Johnson and Woody Johnson, the owner of «New York Jets» and great-grandson of company founder «Johnson & Johnson». She attended the best private schools, her childhood friends were Nicky and Paris Hilton, she drove expensive cars and got her first bag «Chanel» ten years. But in spite of all the wealth, she was unhappy as his mother ignored her completely. To cope with this, Casey started taking hard drugs when she was 12 years old.
Apparently, the life of Casey Johnson was the tragic before she died alone in a filthy apartment at the age of 30 years. She was a constant participant parties where addicted to cocaine and alcohol, and rehabilitation took longer than I can remember. Being bisexual, Casey was unable to find love with any man or a woman, and it often made her put up a fight in public, once she set fire to her hair girlfriend in a nightclub and the other entered the house of a former boyfriend and left on his bed to use a vibrator.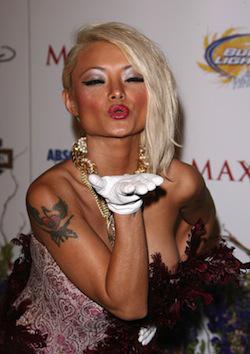 In the last years of her life, she got in touch with reality TV star "Tila Tequila," which seemed to be more concerned about how much money Casey, than what kind of person she was. Casey appeared a child, but after her friends said that she goes to a party and leaves the child unattended, Casey's mother intervened and took custody of the baby. Rabat also closed Casey access to all bank accounts, and then one had to live in squalid conditions in a cheap house.
December 29 Casey tweeted his last message: "Everybody sweet dreams." Four days later, the maid, who sometimes at the insistence of his mother clean the house Casey discovered her body in bed - Casey died a few days ago from complications of diabetes, which doctors found her when she was a child.
6. Rich Girl started using drugs at age eight because her parents ignored
Lee Horowitz - the daughter of director general of the fashion giant «Tommy Hilfiger» Joel Horowitz. Lee grew up among the vast wealth, she studied at the best private schools and are held in different countries, chic vacation. Unfortunately, her father worked long hours and traveled a lot, so by the time when she was only 16 years old, Lee was completely dependent on the drug.
She started smoking marijuana when she was only eight years old, and then she is addicted to hard drugs - cocaine, LSD and heroin. She always appeared at the school in a state of alcohol or drugs and seemed rolled into a ditch, but that no one could stop.
After my father found her drunk and "stoned" at a party in the house of her friend the day after Thanksgiving, he searched her room and found huge reserves of hashish, marijuana and heroin. The next morning my father deceived her by saying that it sends to a ski resort, but instead, Lee got into a rehabilitation center for troubled children in Idaho.
During the course of intensive and costly care parents Lee learned with horror that she lost her virginity at the age of nine with the familiar teenager and raped her in high school, and both of these terrible events prompted her to abuse drugs and alcohol.
Therapy Lee saved lives. And, although she hated when her parents, but she found the strength to build good relations with them and begin to lead a normal adult life.
7. She won the huge sum in a lottery in 16 years, but has lost everything because of his scandalous past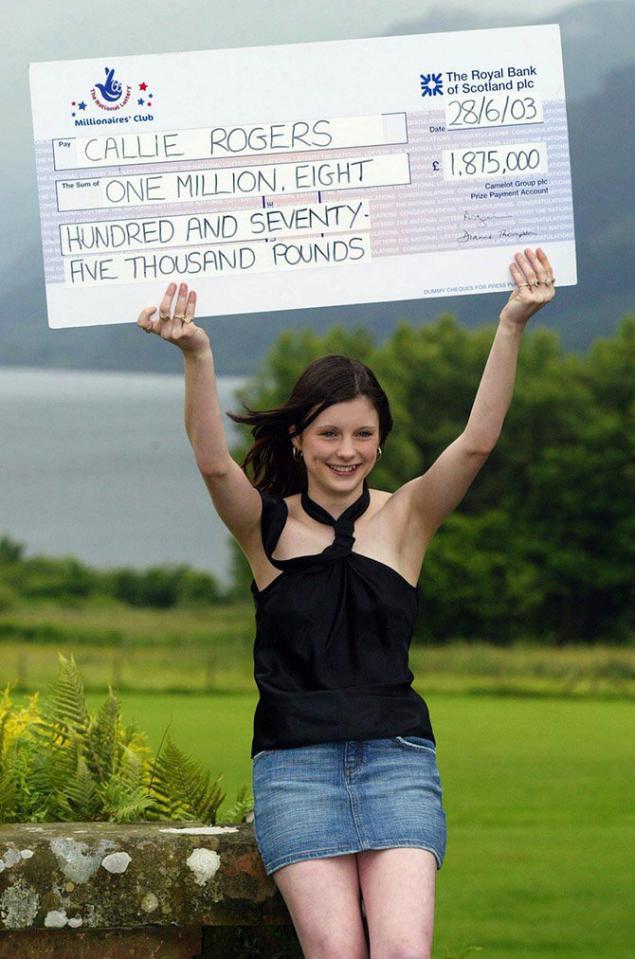 In 2003, Kelly Rogers was only 16 years old, she worked in the not too prestigious job and received the minimum wage, when she won the jackpot in the lottery of the United Kingdom - the winning sum of £ 1 875 million (about $ 2,846,812). Although she swore that will concern money responsibly, it nevertheless soon began to squander his fortune.
In the following nine years, Kelly was the mother of two children and has spent most of his winnings for nothing: for breast augmentation, parties and cocaine (at last took about $ 380 thousand). From the condition of her left only $ 2 thousand. After an appeal for help in the treatment of waste and drug Kelly realized that acting in such a way because of the ill-treatment, including sexual abuse, which she suffered as a child.
She told about herself: "I prayed about winning the lottery, believing that money will make me happy, and I forget that done to me. But as soon as the joy of victory had subsided, I realized that I constantly think about what this man did to me ».
Kelly recently got married and is now studying to be a nurse. She and her husband both work to provide their three children.
8. Actress Mackenzie Phillips used drugs and had an incestuous relationship
Mackenzie Phillips - daughter of John Phillips, a member of the group «The Mamas & The Papas», and his first wife, Susan Adams. Mackenzie start acting career at age 12, having a role in the comedy "American Graffiti" and then other equally successful roles.
Although Mackenzie reached a financial and professional success at a very young age, she was not able to assess the achievements of addiction to drugs and alcohol. She claims that for the first time to try drugs with his father-musician when she was just 11 years old, and Dad helped her enter the cocaine when it is a child trying to do it the first time.
All life was marred by drug Mackenzie and arrests. To make matters worse, she in an interview with Oprah Winfrey in 2009, the year admitted that ten years ago, she and her father entered the voluntary sexual relations. It happened when she fainted due to drinking alcohol at the age of 18 years and woke up due to the fact that her father made her a sexual act. Then she continued to use drugs and supported a sexual relationship with his father for many years.