In 2009, when he opened a cooperative LavkaLavka, a farmers movement we have just started, and its success, few believed. Now across the country there are more projects that support family farms. We asked how they are doing.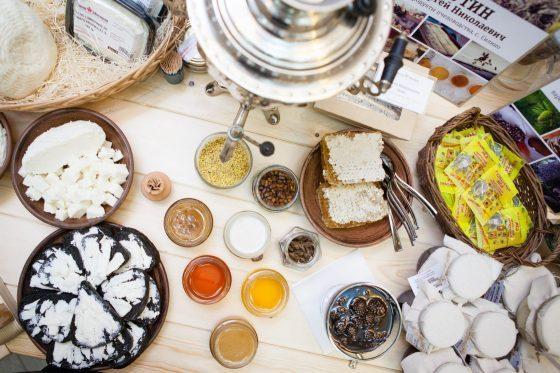 Anton Bogatyrev, shipping farm produce "Club gourmet", Voronezh:
"We started in 2010. First, just took trout under the order from friends of the Karelian farmers, who had to help with sales. In the third year decided to develop. In 2012 received training on business seminars LavkaLavka. Come up with your own brand, and established a supply, purchased refrigeration equipment, hired and trained staff, made the first version of the site. Investment in the launch, which lasted two years, was of the order of 10 million rubles.
Our company is open to the buyer, we believe that it is important to know who and how raised products and understand what they are paying for, and even what region leave his money. Most farmers we find through word of mouth — the tip gives the person with whom you are already working successfully.
In Voronezh buyers, unfortunately, are pretty inert, so I had to work to explain the advantages of farm products to those offered in stores. On the regional TV channel "TNT-Province" we sedimentograph "Breakfast with the Club of gourmets".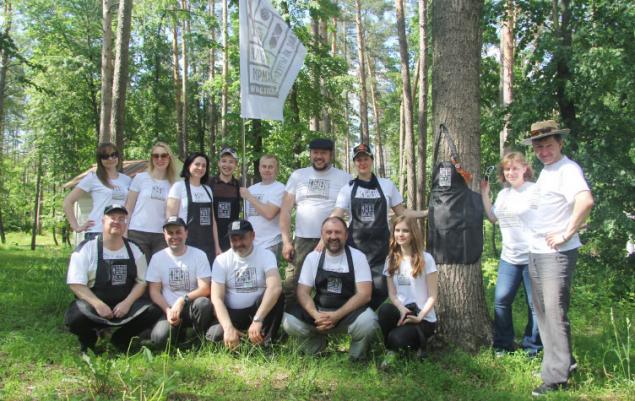 In every transmission, talk about a specific product from our range: what is it good for in the village, and not industrial as it can be cooked as beautifully presented. The rating is steadily increasing, and most importantly, it affects sales. At first it was not so noticeable, but when the program gained popularity, we began to see the day when I got the new issue, the number of orders on a product that it showed dramatically increased. Over the last year in Voronezh there were some new and interesting food projects, says the rising demand for such products. Each has its own peculiarity, its flow and people like it.
Artem Volkov, farm project "Kalina-Malina", Kemerovo:
"Before you start "Kalina-Raspberry" with a wide range, we tried to sell the milk of one farmer, whom he personally knew and respected. It was an experiment: the product was more expensive than the market average, but were better and fresher — whether its to take? Buyer voted with their pocketbooks. In the end, the average check grew, sales went up. Everyone was talking about what we need to continue to run a separate direction. So there was a "Kalina-Malina".
First added to the milk sour cream and cottage cheese, then egg. Started looking for other farmers. In parallel agreed with LavkaLavka on the seminar, began to develop the design, prepare the site in stores, shelves, refrigerators. In principle, the first point was all about sales, no large investments are not needed. We're just stylized one Department under the "eco" and have made all of wood, even the floor. Of course, if it were a separate someone else's room, another store would cost multiples more. We did it in 600 000 rubles (equipment, design, marketing, advertising) and for six months he opened another 4-5 similar departments.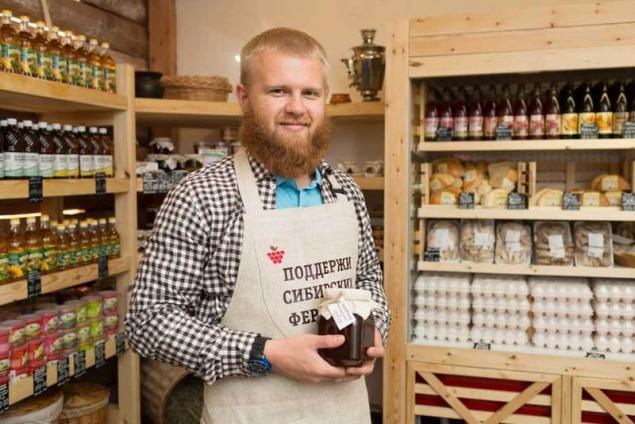 Our main competitive advantage — find the best. We walked from the opposite: in supermarkets all products from dealers and wholesalers — so we only from small farmers. In the networks of intermediaries, we work directly with the farmer. Everywhere preservatives, dyes, GMOs — we have a natural product.
The shelf life of all great — we have as much as the product "lives" in natural conditions; usually it is "perishable". Another important point: we only work with the Siberian product from other regions do not deliver anything. 90% of retail is Kemerovo. Procurement — Altai, Kuzbass, Krasnoyarsk, Novosibirsk, Tomsk. In principle, we advocate a different approach: we need to develop Kuzbass product in Krasnoyarsk and in Krasnoyarsk find a cool of farmers and to sell them to Krasnoyarsk. Then there will be problems with logistics, will not need to wander here and there".
Nadezhda Zykova, the Internet-store of farm products "brunch", Krasnodar:
"We offer delivery organic food — meat, fish, vegetables and fruit. They are all produced and grown in the Krasnodar region. When we decided to do this business, I wanted to learn all the nuances. In 2013, I went to a seminar that was arranged LavkaLavka. After that I had the confidence that such a project might be a success. Frankly, Krasnodar and Moscow does not compare with the number of people who care what they eat, or quality of service.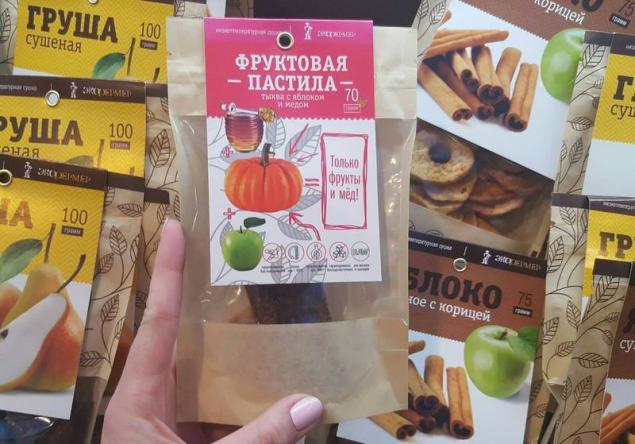 However, we have loyal customers, every day more and more people are coming to our website and pages on social networks — including, thanks to word of mouth.
There are those who periodically criticizes the "brunch" for high prices. Why do people believe that if we are online store, our goods should be cheaper than in supermarkets. With farmers ' products, it is a priori impossible. We communicate with every active "grumpy" and explain where are these prices.
The consciousness of the people is very difficult to change, but every day more and more customers come to understand the difference. One of our client in surprise wrote that I do not have time to cook our chicken Breasts and they were gone, but the breast, which she took in the supermarket that's been in the fridge more than a week — obviously not without the help of preservatives and additives. Now she buys the chicken we do."published
Source: lavkagazeta.com/bolshaya-zemlya/kak-lavkalavka-menyaet-biznes-v-rossii/