Investor from wall Street, Jim Rogers, says that growing food will become very popular and profitable business in the near future.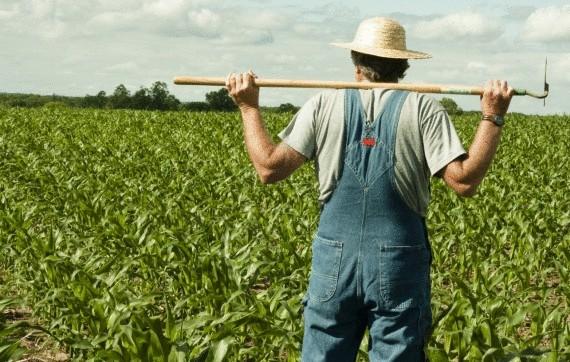 For the first time in many years, the world faces "very low inventories" of food products, said Rogers. In addition, farmers are now in short supply. They get old, the average age of a farmer is 58 years old. Put it all together and you get a very promising picture for selskogo economy in the world.
Agriculture has been terribly unprofitable business for 30 years. But now everything has changed. We do not need more bankers, if you want to make a lot of money in the future, you have to learn to drive a tractor," says the investor.
Agriculture will be one of the most exciting businesses in the next 10 years.
Recent research supports the optimism of Rogers, farms are becoming fewer, and rural residents in General, and the consumer market is demanding more high quality food that agricultural holdings can not provide.
Also in developed countries, increasing demand for biofuels, growing the business to become more successful. The cost of an average farm has doubled over the past 6 years. In farming are more willing to invest on wall Street.
Map of demand growth for biofuels by 2050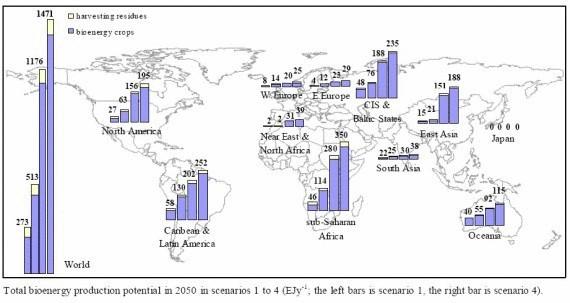 For example, in the town of Grand island, Nebraska with a population of 48,500 add thousands of people closed all the banks, but thriving plant for production of combine harvesters, and containers for grain storage. New jobs are created, people buy more expensive cars.
Expert Chuck Fluharty believes that "farming will affect the future of the planet." Rich consumers in China and India eat more, especially meat. The average American eats up to 113 kilograms of meat a year, the people of India: less than 4.5 kg per year, and China – 45 kg. That is mesoprosodes has room to grow. Half of the us grain crop goes to feed cattle – so there is a demand for grain. American farmers are also using many innovations so that their productivity is higher than in other countries. In the case of bio-grain uses less pesticides and water, as in the case of landing with the help of GPS efficiency increases. Plus the increase in food prices – and that's why farming is profitable and farmers are becoming richer and richer.
Ken Wojtaszewski in 1985 lost most of their land because of debts of his father. He decided in that whatever was to rebuild the business. First arrived as if it never existed, so low were the prices for the products. To stay afloat, he sold products at very low prices. But it soon built new hangars and repaired old tractors. Experienced farmers suggest to pay in cash in the Bank for the lease of land. In 1990, he and his brothers bought 160 acres of land. Then the cost of an acre has risen to $ 2,000. Now they own 10 thousand acres, which at an average cost of $ 4,000 an acre, is approximately $ 24 million. This year the profit can be up to $ 6 million.
John Willoughby, who owns 2,000 acres of land, became a farmer in 1992, when his stepfather retired. Previously, he worked in a Bank and all, who learned of his intention to change the profession, spinning finger to his temple. Now he's doing really well. His profit this year grew by 25%. Most of the money he spends to pay off debt or to buy new equipment.
In the American Parliament is now closely eyeing agriculture. Under the law now, many farmers have subsidies. But despite this, the law is preferred over other grain products, and he strongly supports a major kimmerijskie the farm, but also farmers who are not in dire need of VA support. Despite state subsidies, Mr. Wojtaszewski said that joy would have refused them to get less restriction in the use of land.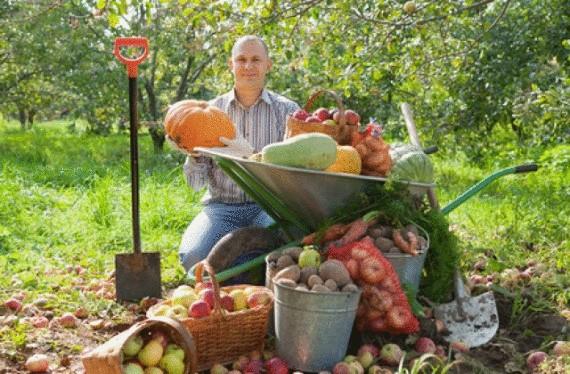 Historically developed so that farmers were worse when the economy as a whole flourished. But many economists believe that due to the demand for food in Asia and in other countries, food prices will remain high and when the economy will revive. And indeed, now capacity for grain filled faster than it grows harvest!