Many girls write in their letters: I know how to fall in love, but can not keep.
Really fall in love they do not know how, just respond to the advances of men, open, open your mouth more precisely, and then sit and wait for dynamics. Not waiting for the speakers, get the tongs. Well, to stir the inhibitory man.
All your stories of love that didn't end with a wedding, and a breakup similar to one another. Met, liked each other, communication was rough, the sex is great or not at first, and then better and better, he paid for everything and your tastes coincide, and when you finally really fell in love with him, something began to happen, he became more his health suddenly deteriorated, urgent matters appeared, he began to disappear, but in rare moments of communication continued hot to assure his love, a scoundrel, and when you tried to deal with the dynamics themselves (with tongs of course, and rolling pins), said that is probably not made for love. And then you wrote a letter to evoluciona with a question: why is he such a jerk what did I do wrong?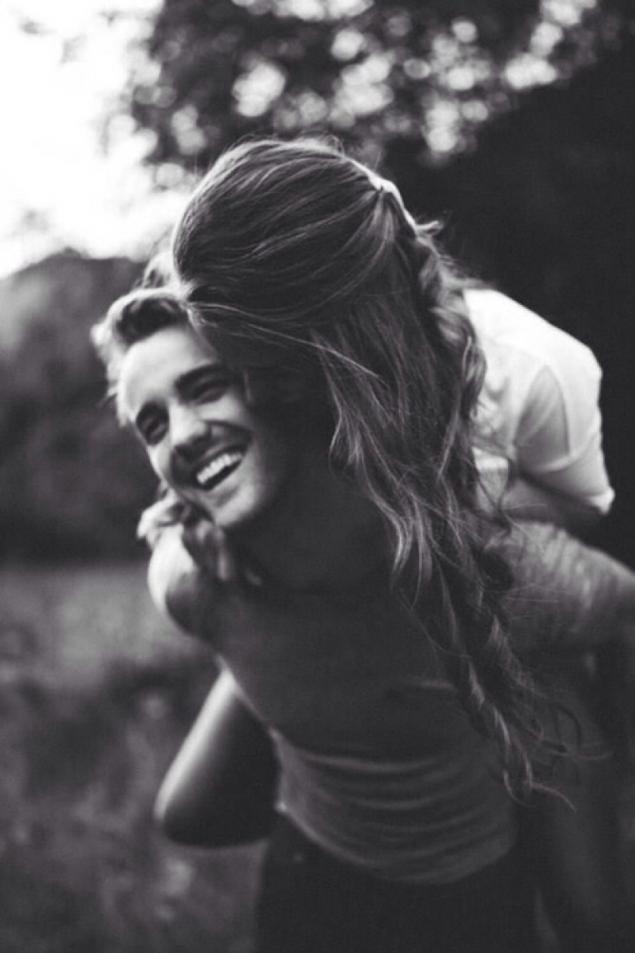 Explain and hope that it will help the hundreds of women who wrote such stories as a blueprint, as well as others who haven't written but would like to. 1) Rapid communication was due to him,
he wrote you these messages that you became happy and I wanted to say, you yourself did not write anything or wrote rarely and randomly.
Men are usually better pumped the ability to draw women into the conversation, because most women sit on a throne wearing crowns and they need to talk to, otherwise they respond in a bored tone and short.
But many women never understand never what can I say, that man was interesting and wanted to reply. They do not know how to initiate conversations and do not know how to hold a conversation. They write: "wow, how did this happen?" about something that the man obviously wants to say more, and if you write just about what he wants to talk. How do you know he wants to tell or not, scratching their heads and other women.
Although all just about a situation where the man looked pitiful, he doesn't want to tell, but about a situation where he looked like a hero, wants.
But contrary women will ask about the divorce details, they are as interesting and about how he is in the 10th grade stole father's car and rode all night, did not ask, they're not interested in such nonsense. And more often women do not ask, do not wonder anything in the stories of the men, and only waiting for the interest to yourself.
So, at first men have sunk to scratch your ego and feed your self-esteem, then get bored. He already got from you what I could, nothing more than to take. That is all you can give, it's sex, but he tired soon because of monotony.
2) having Great sex, too, was
if there was a (often great for this),
thanks to him,
he was the initiator, or fervently responded to any of your initiatives, he worked creatively, and you either just lay there or taken his milk to hit their sexuality, at a time when he was tired and wanted no more.
Here again, in women the gender gap, they are accustomed to, which in itself is consent to sex — that's a lot, it is a thrill for men. And it's actually true, but only the first few times, I mean first meeting.
And then comes a repetition of the same. And all this on his efforts, it needs to be excited, to excite you and satisfy to the face in the dirt does not hit. If he offers to watch a movie instead of sex, you will be offended. So when you arrive, he is preparing for a sex marathon.
Inspire yourself to sex you don't know. Nothing can say what your man is going to start, not able to look at and even touch can't do it. If you say, see, and touch, then it looks like "come on already, why are you sitting?", not "you're an attractive man",
because:
a) sex you need to confirm its significance for him
b) you are not able to catch the feedback and focus on his reaction,
C) you look at yourself, not them.
It turns out that you just milk.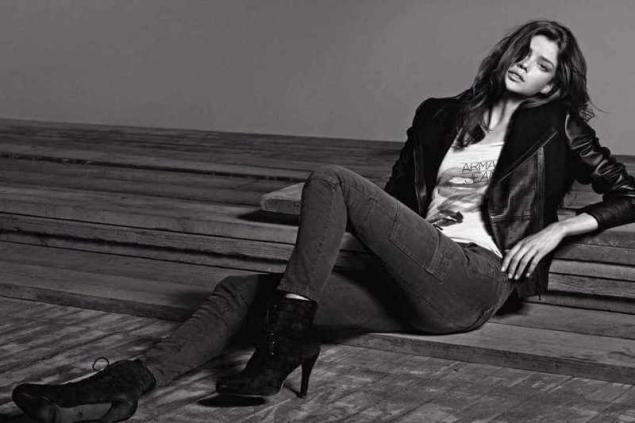 3) He is generously paid,
and you joyfully accepted, sometimes something timidly objecting, but everytime beaming face when he pushed your hand with money. Do you really think that he enjoyed this a burden?
Not if it's one percent of his income, then it is really a small thing, but if it is a quarter or half, then surely you have no conscience? He'll find a way to spend their money better, it's just you think that sex monotonous and monotonous conversation with you is a wonderful leisure.
Women often wonder, well, why pay if you didn't want? Now, the man is usually easier to pay, and then you leave quietly than to make it clear that paying him not want to.
You have to give up. Not harshly, but gently and gratefully but firmly to refuse to repeat ten times, if necessary, as long as it's enough not to feel nemuriko.
Let the grumbles that you are a feminist, relax. If it is not a trifle, but a substantial part of his income, don't all the time to take. Kind of embarrassing to talk about it.
From a friend to take you? For example, it is so good that all the time has something to give, to feed you, but you know that she has little money and all of this for you. Would you take? There is in fact, probably. Yell at her and say: enough already, better buy yourself a new coat for autumn than me every one of our meetings to treat. Or do coat buy, if you know her tastes.
That man is so necessary to behave. He is also a man. The first two times is a courtship ritual, and then relationships go back to normal, and if he is financially invested, and you are not, and it's not symbolic things like bottles of wine, then you surely drive in an imbalance. And the advantage would be it. Because it spends more than it receives. The law of imbalance.
4) Well, about the tastes that you have always converged.
He probably just adjusted. He was infatuated with you, obsessed with sexual impulse and he didn't care to go there or here, this music to listen to or Tu. And often he suggested exactly that about I knew you will like it.
How do I know? Very simple. If you are so much in love with the process of communication and experience, so he's a little pumped. But you are not really, just not managed to charm.
That is all this is a coincidence of views and tastes you imagined, he just set up a report because he was in love with, enamored of (your appearance most likely, nothing you don't), you want to open and zoom. And you open it and zoom couldn't.
And when he already got what he wanted, it became clear that he did not always agree with you, and tastes are not all the same. One hundred percent, he gave you to understand it right or hints, but you missed on deaf ears or priobidos that criticize you and build. Noticing your frustration, he decided not to fight, and quietly merge.
That is,
the adjustment must be mutual, each person must think about something else, about his comfort and his desires, then the romantic period in a couple never ends
, and if adjusted to one, then he gets tired, and the second sits unhappy and wants more. And all, the show is over.
5) It was still fixable, if you gave him a break from you.
Well, how fixable? For the time being. Tired, washed, rested, came back. Relations will not build, but he'd dangled out there somewhere, and not left. But no, you quickly got pliers and a rolling pin.
Yes, at first crimper was not, because he himself gave everything. Wrote a little more than you wanted to, wanted to meet, the meetings were hot, the conversations I agree, generous and open. What from it to pull it? But your pliers are always at hand, and once he's tired, you immediately asked in a tone of disgruntled aunt: where have you been?
And the most amazing thing is you were sure that these pliers your investment. Almost food. Well at least the globe. You do show that waiting for him, bored. Of course it should be nice! But alas, he heard only the threat that if he did not will continue to generate love, you will send it. And admit it, deep down you were going to pass, right?
So think: when a person is tired and wants to lay low, and he was threatened with sanctions for the holidays, whether it motivates him? Yes, he may be scared to jump up and generously to feed you with declarations of love and commitment, but after that he tired more, and the more he will want to lie on the bottom. Or he is forced to start to complain about bytovuhu: grandmother asks for help to close jam, a friend in the hospital, to the dentist must walk, work blockage. Do you think it's nice to look like that loser who can't easily correct in his life, and justified before strict mistress in fear to offend?
In General, the bigger your "balls" as "I skuchali," the more a man feels his presenst and pridavlennogo and wants to escape from your clutches.
6) Some pliers can't reach
(although reach is also just fine), but I sit and grieve that he is frostbitten. That is, girls know two options: to wait or to pull. Not able to give almost none. More precisely know how many, but almost none of those who wrote me with questions: why did he run away?
Those who know how to give are in a happy relationship.
But look at the irony. "Give" has a very specific meaning in everyday language for a woman to have sex. And all nothing more to give, many can not and are not even aware that it is necessary. Then I sit and think, to get the pliers or not to get? A better rolling pin?
Although some ask: if we start now to invest, wouldn't that be sticky? Honestly, started to invest when he's already backed away or just ran away, too late. He does have everything we need from you, is very hard to find a way how to make him pleased. Here from the very beginning he really just wanted was open, and you gave nothing. Well, except for myself. Allow yourself to adore and entertain. And pay for itself. And adapt to your tastes. What can you do now?  
Also interesting: some Love, and get married to other Relationship rules for advanced
Now try to distract from this story, to regain calm and not resentful look, and spontaneity to recover.
Suck resources, get carried away with something, improve image, make a General cleaning, go to school.
Well, if he does, try not to pull out of it explanations, confessions, aspirations, and don't wait. To the extent not wait for that if he'll tie the bagpipes, as was busy with work, kill it and start asking about something pleasant, think that he is really interested in what he wants to talk (if you do not know, this is bad).
And when he offered the meeting, say that a miss, but the time this week, no school, and the next you write. And do you write next week and offer a format that he likes. If he likes, offer to buy food and wine to come. If he likes you, invite to dinner. In a restaurant it is not necessary to plod already have enough restaurants. You need to stop being a burden and become a leisure.
It's already a dead horse, perhaps it was time to move. But it is sometimes possible to revive a dead horse and if you do remove the crown, really, and look at man not as food, but as the same subject as you.published  
Author: Marina Komissarova  
Source: evo-lutio.livejournal.com/364204.html