Sandwiches can be not only with sausage and cheese. These delicious and creative sandwiches with persimmon, we recommend you to prepare, will appeal to fans of unusual flavor combinations! Try new things and experiment!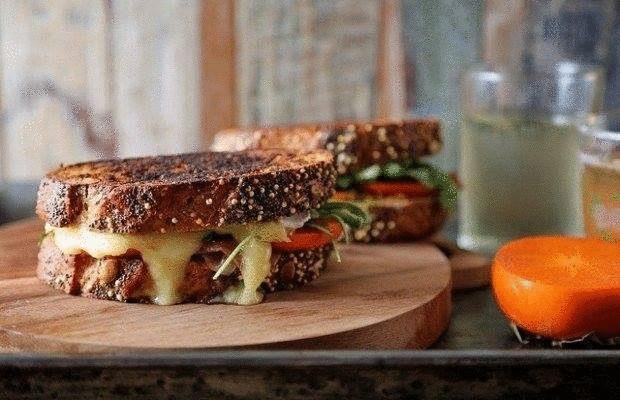 Hot sandwiches with persimmon and brie cheese
Ingredients:
French mustard with seeds 2 tbsp.
oil melted butter (for frying) 1 tbsp.
arugula 1 handful
brie cheese 100 g
persimmon 1pcs
whole wheat bread 4 slices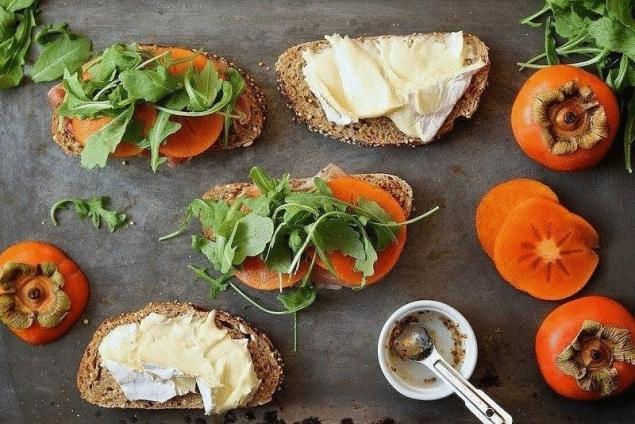 Preparation:
Whole wheat bread cut into thick slices and spread generously with mustard. 2 of the four slices of bread, smeared with mustard, place 2 slices of persimmon.
On top of the persimmons — a handful of arugula.  
The remaining 2 slices of bread brie cheese spread (over the mustard) and add the sandwiches.
Melt the butter and place the sandwiches so that the side with cheese on top: in the process of Browning the cheese will flow nicely into the rest of the components. Fry the sandwiches until crisp, then flip and hold down the fire a little more, until Golden brown. Serve hot.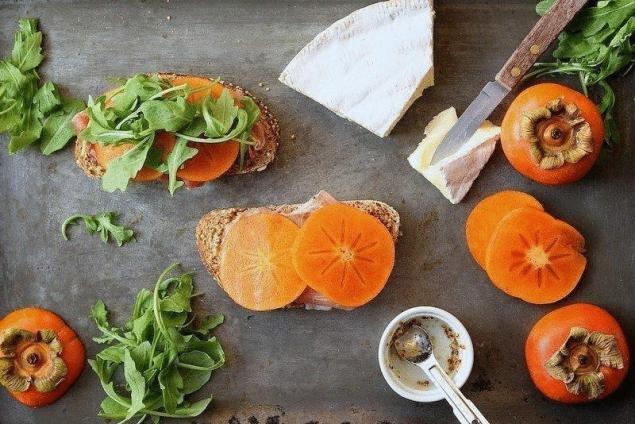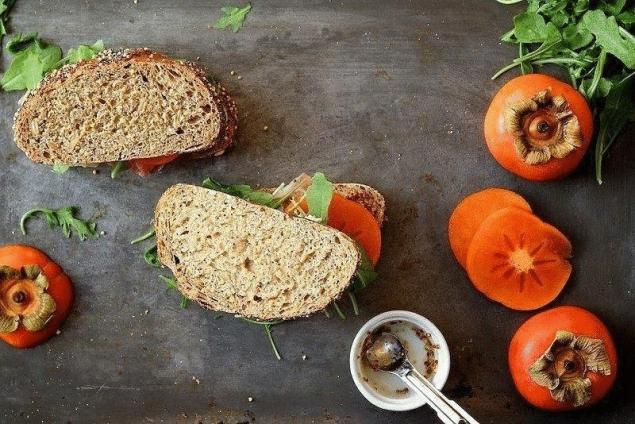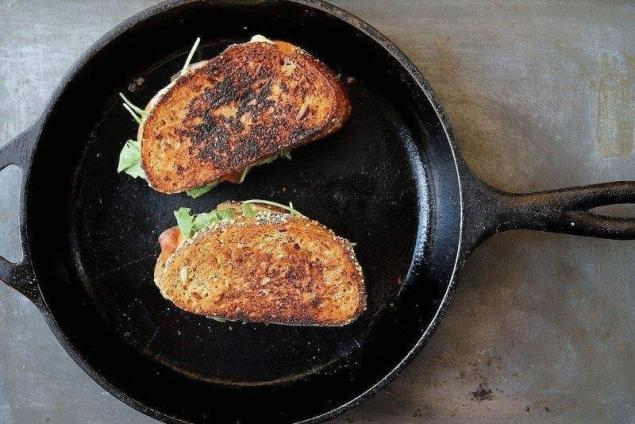 Cook with love!  
P. S. And remember, only by changing their consumption — together we change the world! ©
Source: /users/1077