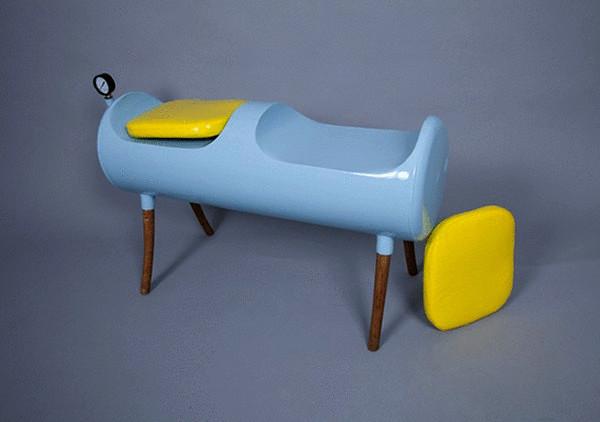 A separate Chapter in the development of modern design has always been and will be the topic of the transformations of the old and waste items into new, original and very useful in everyday life. So, the Greek designer Nelly Tracido (Nelly Trakidou) gave new life to the old metal boiler, turning it into an innovative bench 79°C bench.
Armed with the tools for metal work, as well as donating to a good cause a couple of old wooden chairs, Nelly, Tracido ennobled unneeded water heater. Bright soft seat you can change the mood as they are removable. Just need to sew a few different colored covers on pillows, and in the interior there will always be something new that will surely please those who prefer the variety and does not like to sit still.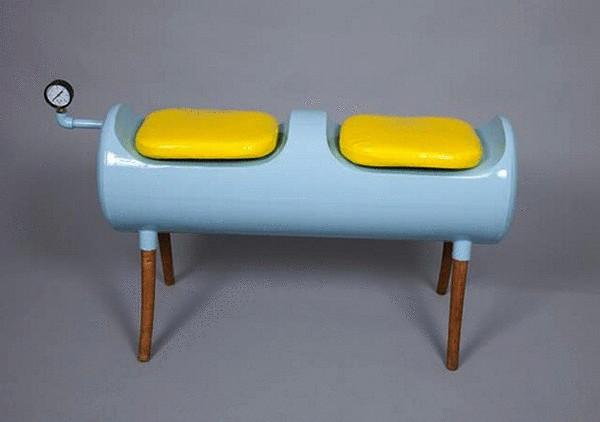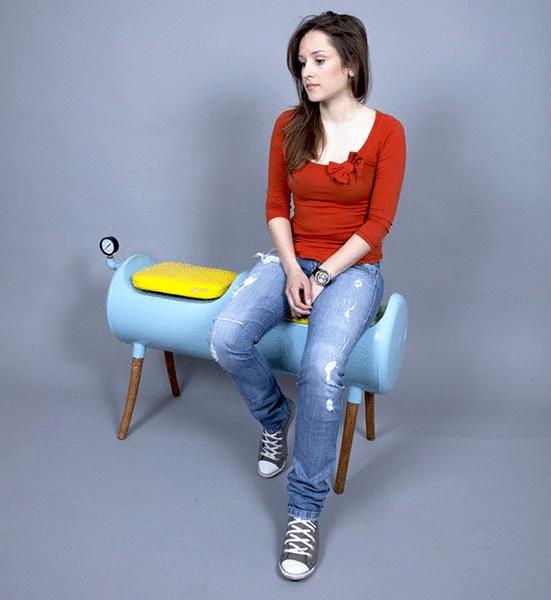 As a result of these machinations unnecessary piece of metal is transformed into a bright and stylish piece of modern furniture, about the true origin of which resembles only the name 79°C bench. At the moment the original bench exists in a single copy not intended for sale.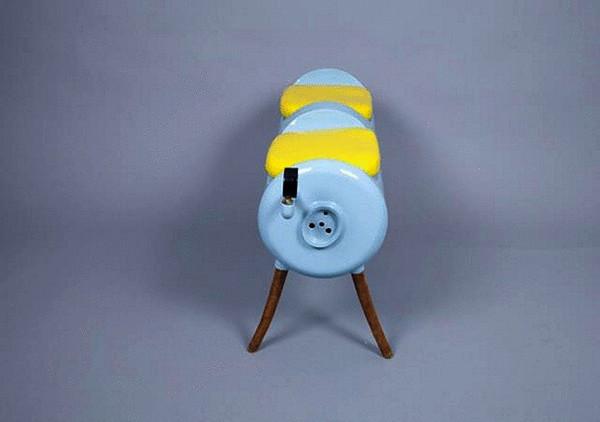 Source: /users/78