In summer, I want to spend as much time outdoors: in parks, squares, and just sit in the sun, or, suddenly, if it becomes too much - in the shade.
Below are the photos most unusual benches on which to sit down not only pleasant but also interesting to see.
Total 14 photos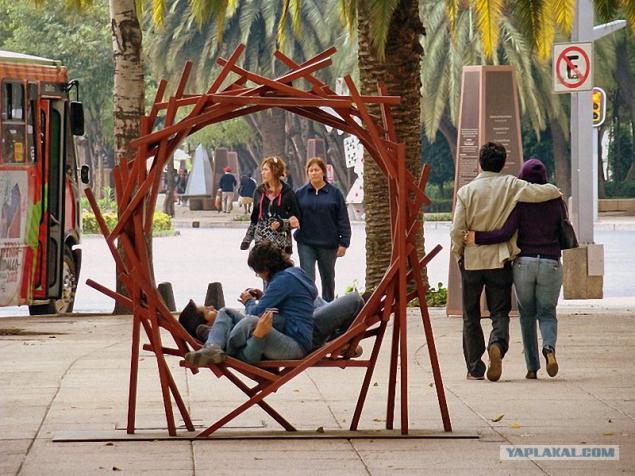 1. For example, the work of French sculptor and designer Pablo Reinoso for several years encouraged visitors Sudeley Castle in the English county of Gloucestershire.
This art object made of only three steel plates, impressive size and dynamism, but is "modest" title «Huge Sudeley Bench» («Huge Sudeley Bench»).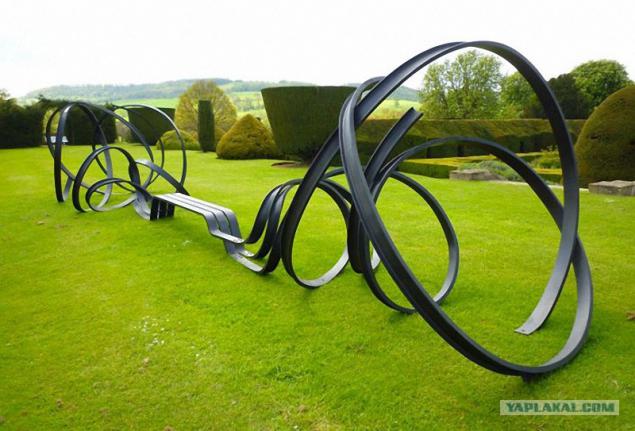 2. Another "shop" by the same author with the speaker called "Spaghetti", though made of eco-friendly wood, but at the expense of "Entangling macaroni" in a sensitive viewer can cause more anxiety than the desire to rest comfortably on it ...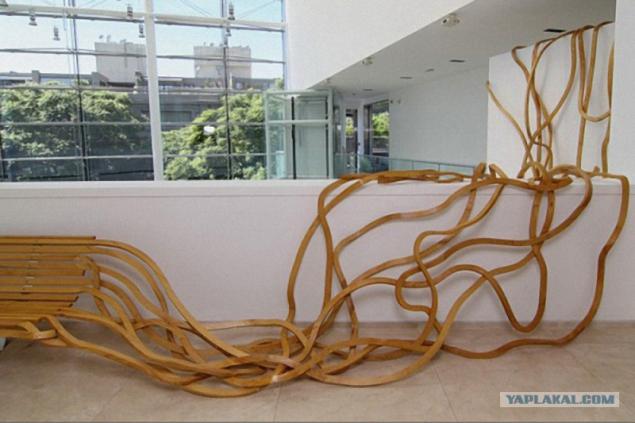 3.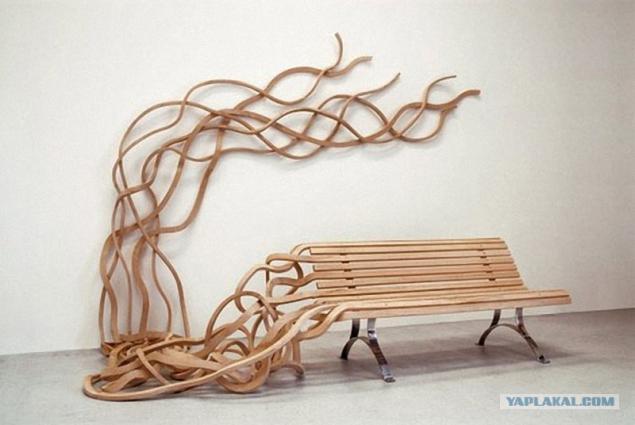 4. The French designer Lucile Soufflet created a bench that can be folded, rolled up and in every bend and fit the shape of the body. Moreover, the author suggests using a plastic such as furniture and home furnishing: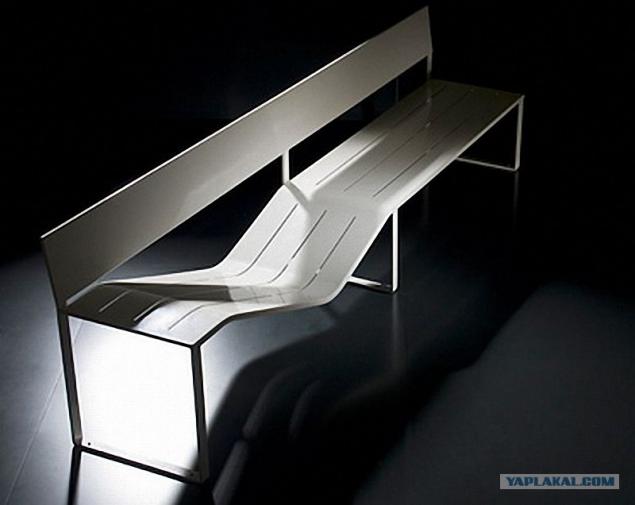 5. The British designer duo Boex «wrote" thank you letter in its original form, and set it in front of the hospital in Bristol (UK)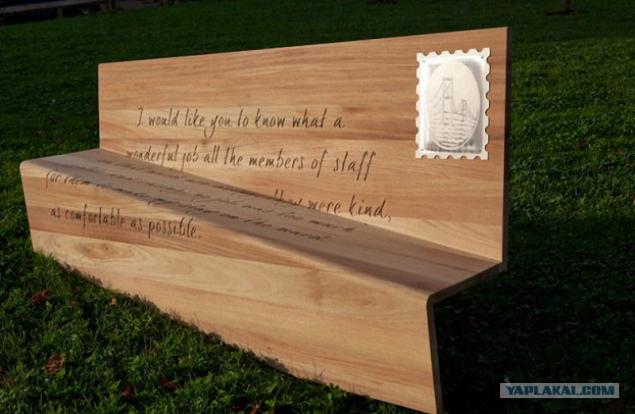 6. In light of the recent decisions to restrict smoking, domestic smokers would be nice to sit on the bench beautiful and functional, which is also designed specifically for them, "Only for smokers" Fatih Balthas, USA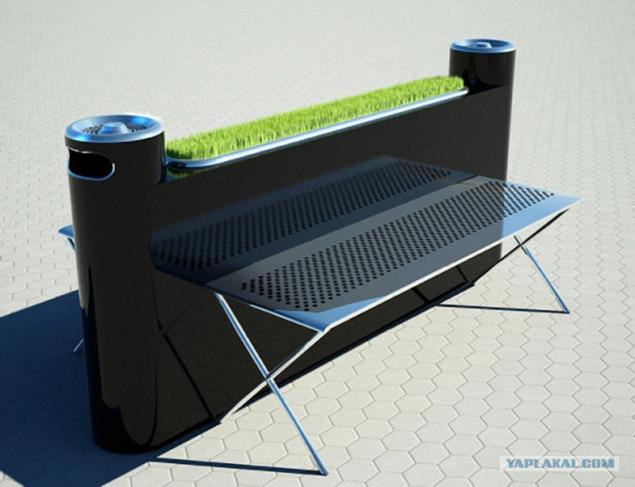 7. This design creative furniture fit high-tech lovers who want to create a home atmosphere of a nightclub: Designer Manfred Kilnhofer, Austria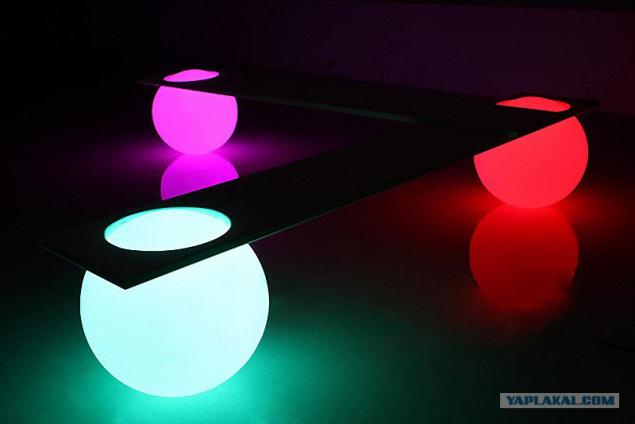 8. Returning to the theme of comfort in nature, such as a multifunctional art objects-wood bench is ideal for installation in the center of the city, and on the sandy beach. And if it starts to rain, the water will be the way of natural elements of furniture - grass and trees.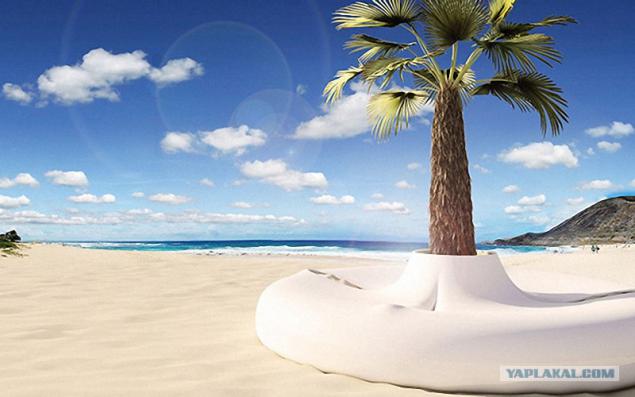 9. Some of these items of street furniture yet exist only in the form of concepts and design ideas of creative writers, but their usefulness and no less spectacular predecessors have long been encouraging, and even serve as the pride of the inhabitants: Bench of the flat plates 500 in London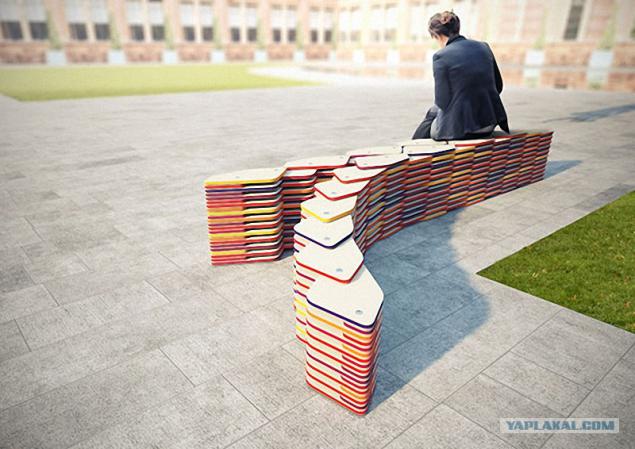 10. Bench-clothes pin in Milan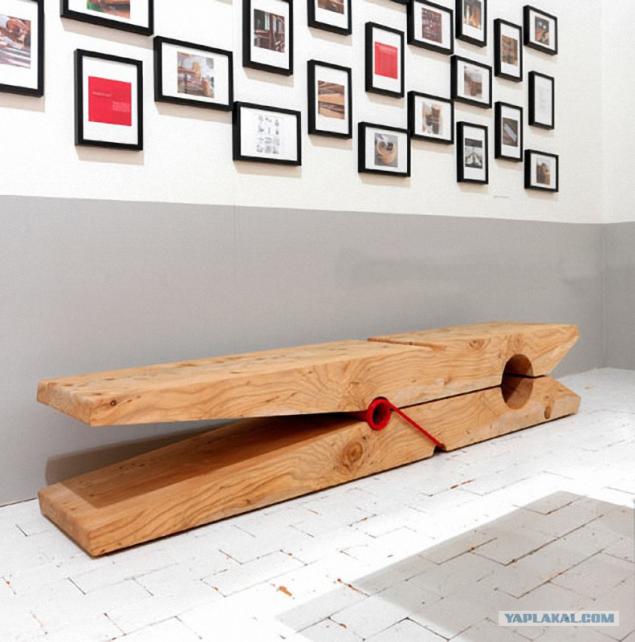 11. Such "playing cards" are familiar to all who visited the capital of Mexico - Mexico City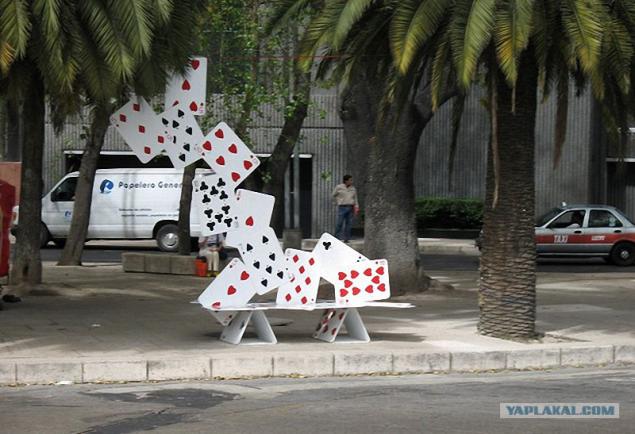 12. The original benches can become another symbol of Mexico, in addition to the intoxicating tequila and not less hot tabasco.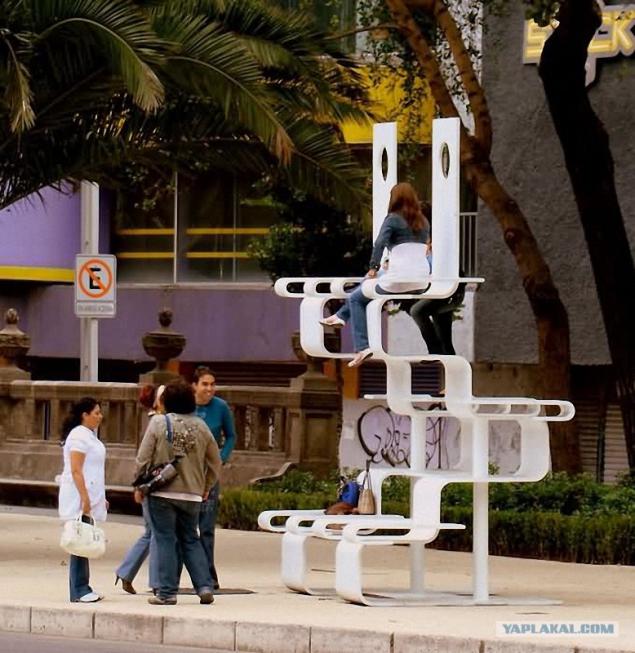 13.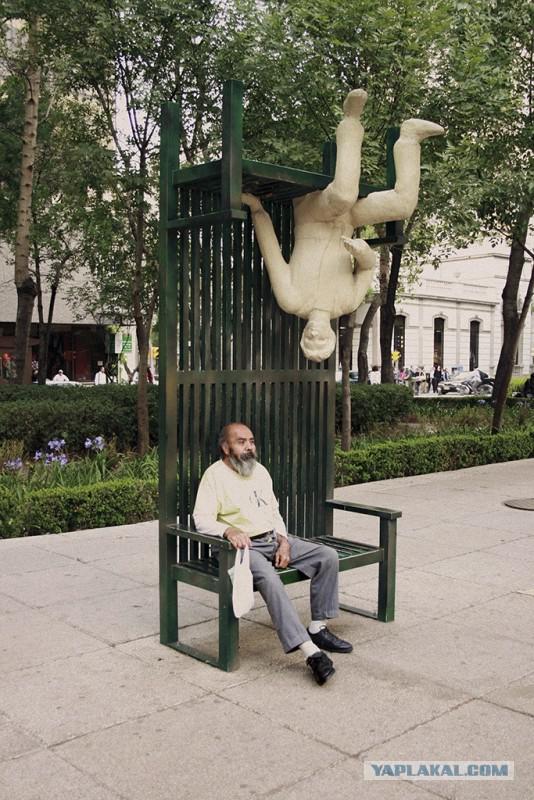 14. In the end, the bench is always a necessary element of the romantic life of citizens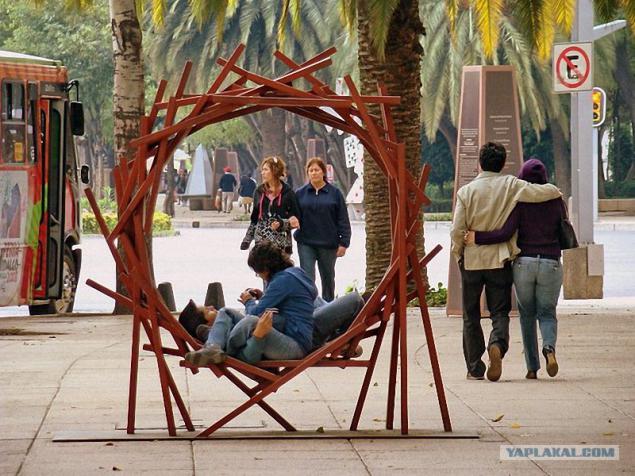 Source: