Study, work, career, personal life, children, wealth... In the race for these prizes we are looking at the watch not to miss that moment. But we forget about what is happening around us. Watching the time, watching running minute hands, but rarely raise our eyes to the sky to see the sun rises and sets like a stain of cloud at first pale pink and then to crimson red. As flowers bloom, as a break from the buds as they grow and get stronger and then turn yellow and fall off. New York designer Scott Thrift is probably one of the last designers of the romantic period, came up with watch The Present that wasn't for hours and minutes, and the change of time... years.
Life is beautiful, and sweet is all that accompanies her, says the designer. He loves nature, and finds time to enjoy the seasonal changes. Snow in winter, rain in spring, hot sun in summer and orange leaves in fall — how eventful our world! And sadly, many do not see, is unable to carve out a little time for that to notice all this and smile. Therefore, The Present watch is made in the form of a circle, colored with gradients, symbolizing seasons.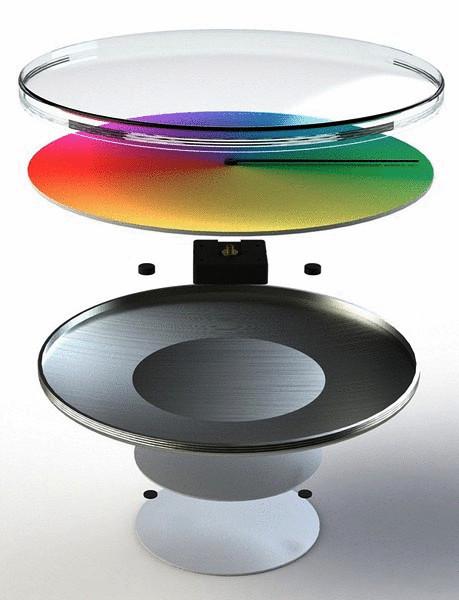 Blue and its shades — of course, winter. Green — spring, yellow — hot summers, and red-orange is undoubtedly autumn. And it is curious to observe how slowly the arrow moves in this colorful circle, measuring time for each season, and reminding people that if they don't hurry up to live, you will miss everything.
Source: /users/78