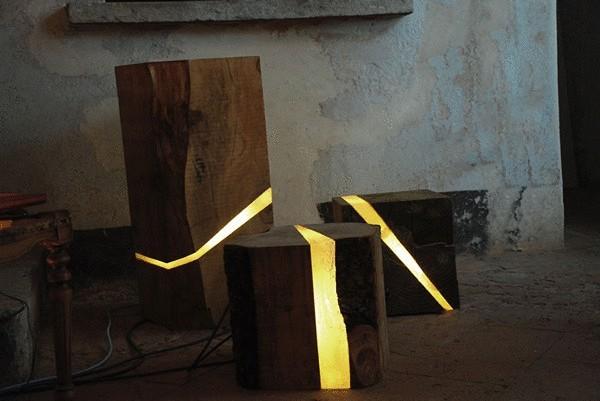 Calling wildlife the flora and fauna that surrounds us, we must recognize that she, like all living things, certainly has a soul. Let somewhere deep inside, but still there. And since the soul is pure and bright, incorporeal substance, it can be called inner light. Probably, this image became a Muse for Italian designer Marco Stefanelli in the moment when he came up with a new series of unusual lamps is called Brecce Lamps.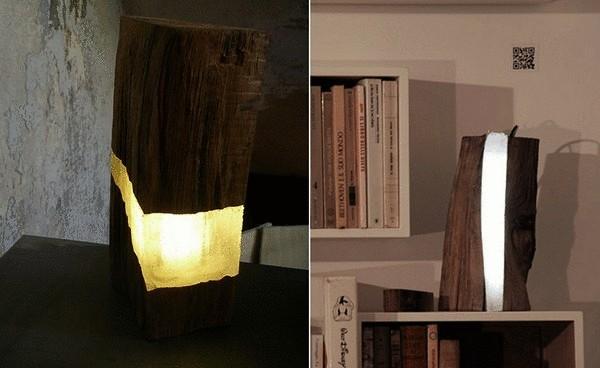 The designer is not just rescued from the unenviable fate of wood waste in the form of stumps and snags that would have rotted in landfills sawmills or burned in stoves, fireplaces and barbecues. He gave them a new life, investing inside each piece of wood clean and bright soul. From now on, they can become valuable components of modern interior design of apartment, office, hall, salon and any other premises, by day in the role of creative stools, coffee table, bedside tables or shelves, and in the evening exuding a soft light, like the lamp of the category of lamps.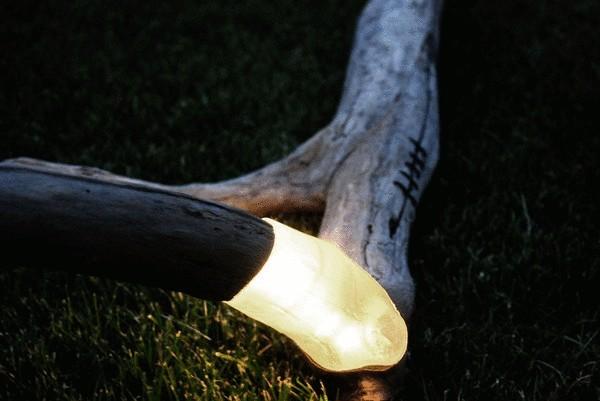 The process of turning stumps and snags in the contemporary lights from the Brecce Lamps is time consuming and complicated. You must manually cut from logs a chunk of a certain size, to build in its place the LEDs, cover the notch silicone transparent barrier, and then to patch the recess of the sealing resin. Thus, the designer turned out a collection of high-tech led lamps from wood waste, where everyone can find a suitable size, shape and even weight.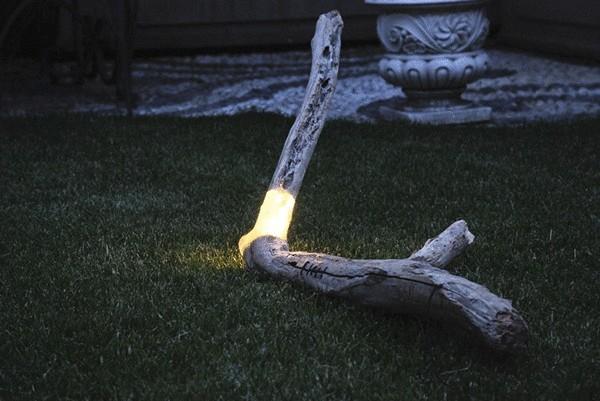 Source: /users/78