Say "easy", but mean "nothing in excess". Say, "old and young", and implied — innovative, imaginative, simple and stylish mobile phone called OwnFone, who recently appeared on sale in the UK. With his office to understand even a preschooler and even an old grandmother, which is struggling to cope with the intercom handset, will be able to make and receive calls. After all, it indeed there is nothing superfluous. It is generally very little.
Attractive appearance, cheerful design, and unconventional for modern devices "stuffing" make surprise to many. As well, the phone without the possibility of receiving and sending messages? Without a camera, Wi-Fi, Internet? Moreover, there is not even a screen, not to mention the player or games that are so loved by the students! But those who use the phone mainly for calls, or not able to deal with the diversity of features in more complicated models, OwnFone will be a great service.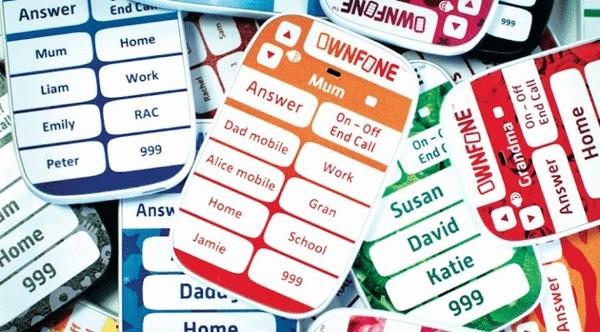 The size of a credit card and weighing 40 grams, this device can be a spare phone where all important numbers at hand, and for a few seconds to call someone urgently need. It is not terrible to give a child in kindergarten or school — hardly anyone will eat it, and if you lose, do not be so hurt. And the elderly who have poor vision and can barely with modern technology, the use of austere, yet cheerful OwnFone is easy and pleasant.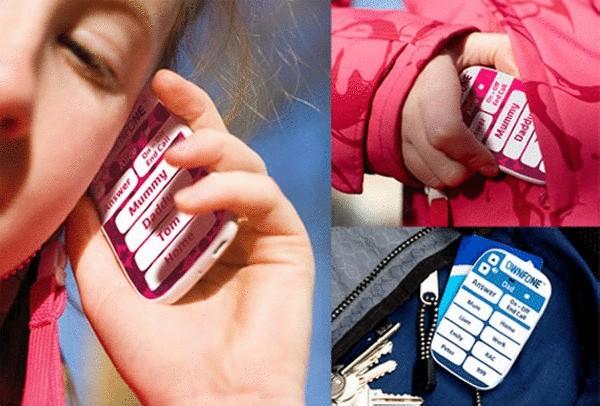 Another feature of "babushkofon" OwnFone is the fact that the man himself can create the design and coloring of the device, selecting the desired components on the website of the gadget. There you have to select the number of preset numbers, enter them in the appropriate cell, choose the desired rate for calls from and place your order. Ready the phone is stylish and bright, the buttons are large, and the font is large and easy to read. That's just to replace or edit the number, make new or delete old ones on their own not — that will be engaged in service where the phone will pereproshit and replace him with a new faceplate. Costs about $90, the new panel is about $8. Read more about the innovative device — the official website of OwnFone.
Source: /users/78