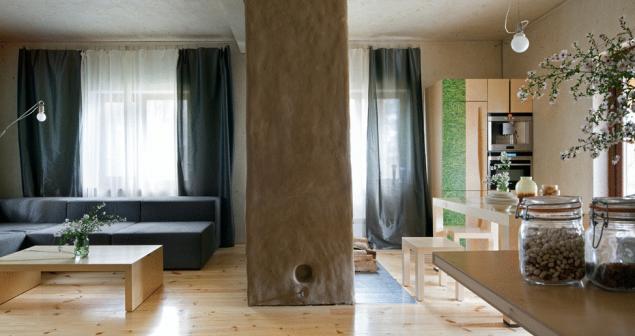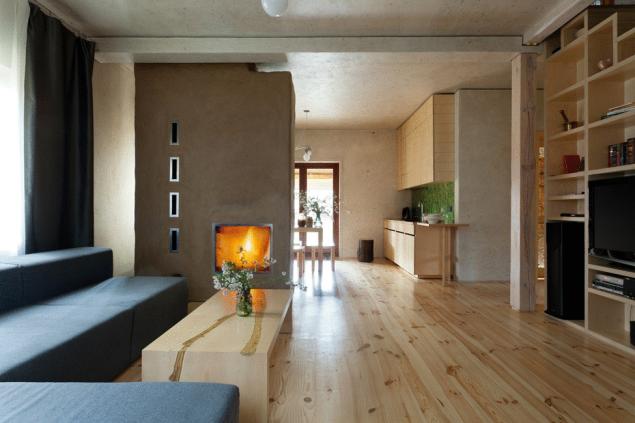 New project design Studio Ryntovt Design is a private house with an area of 120 sq. m. in the Kharkiv region, who grew up among perennial trees and grasses. The interior of the residence like lives its own life, independent from main structure to reduce the effect of possible shrinkage, the architects create another, the internal frame of a house. Hence the name of the project "house in House".
The first floor has a living area integrated with kitchen and dining room. A symbol of comfort and coziness stands a clay stove-fireplace. Also here is the guest room and bathroom. On the second floor designed bedrooms (master and children) and a bathroom. All bathrooms, by the way, used the principle of "washing the window" when in the morning, the first "Hello" you are telling the world.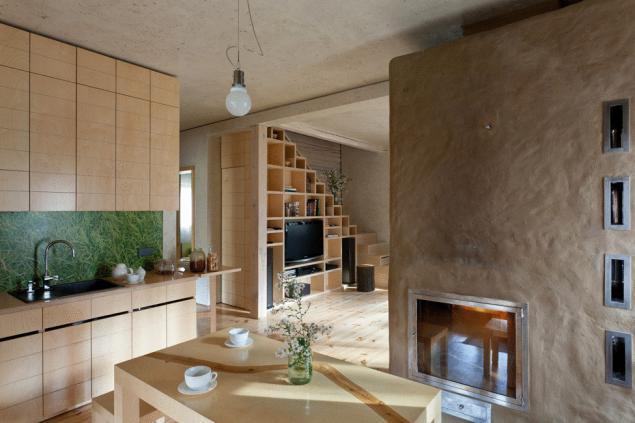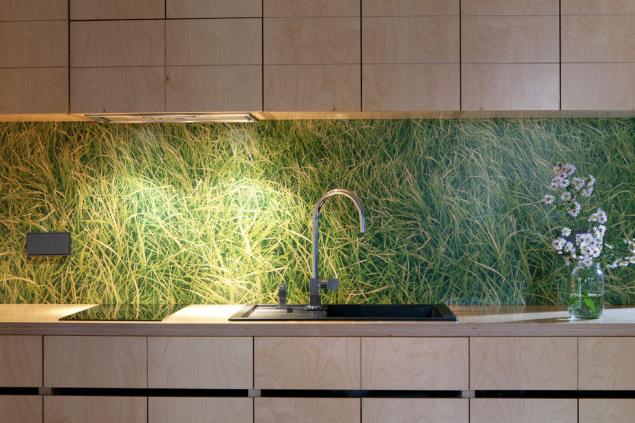 A very important functional and semantic centre of the whole of the interior is the staircase that links the levels of the residence. She is able to accommodate a variety of items, organize, and arrange them in a clear sequence, from interesting trivia to books, utensils and equipment. And inside the stairs are boxes specially designed storage system for things you do not want to keep in sight.
All furniture is designed and manufactured Bureau Yuri Ryntovt according to author's sketches of the tree. In construction and finishing is also used only natural materials: wood, clay, plaster with natural impurities (hay, grass), metal, natural textiles. All the lines in the interior are logical and understood, and the items are practical and simple. Decor in the usual sense simply is not, there is grass between the glass doors, there are stools stumps, is the living texture of the ceiling, walls and furnaces, breathing in unison with the surrounding nature. The principles of eco-design pervade this project, like all the work of Ryntovt Design.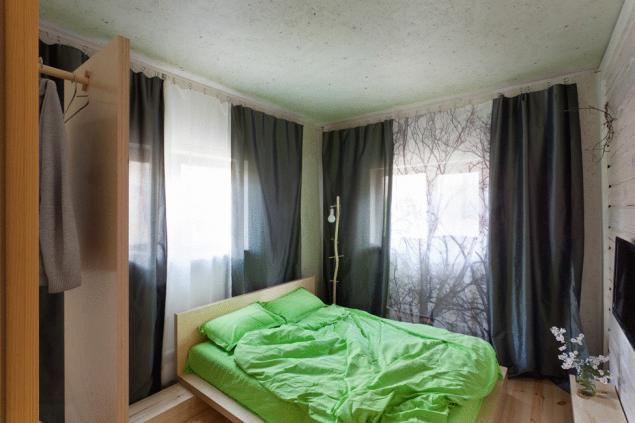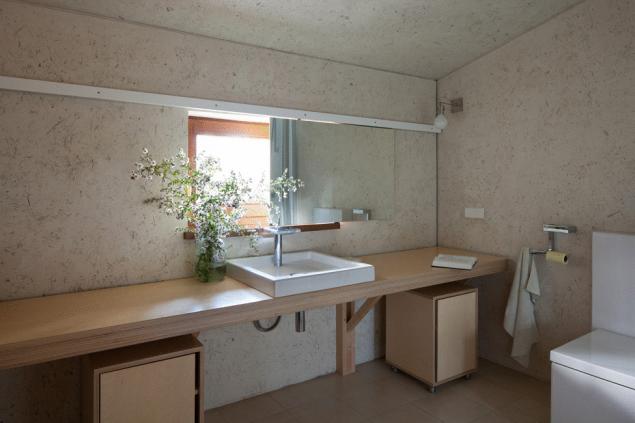 Source: /users/104