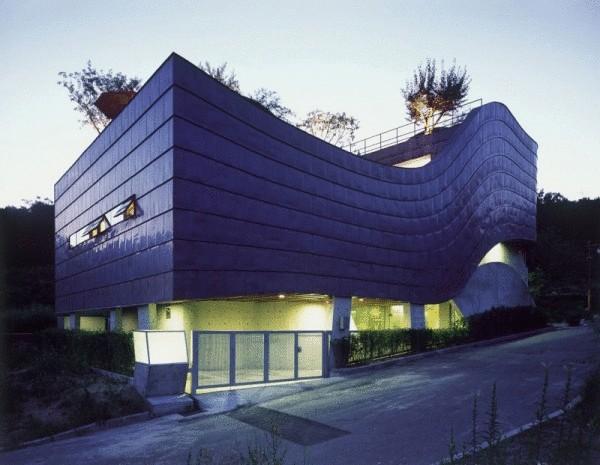 Unusual residential house Bu Yeon Dang, built in Korea on the project of Korean architectural Studio IROJE KHM Architects has decorated with complex natural landscape, effectively using his reliefs for creating unique architectural forms.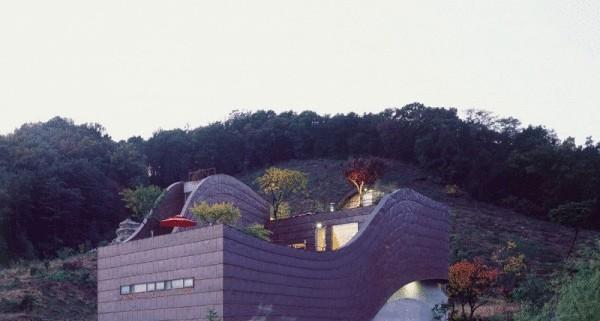 As a result of development of the project structure designed for living and working, challenging for the construction of the structure of the plot was a relief shape of the building itself.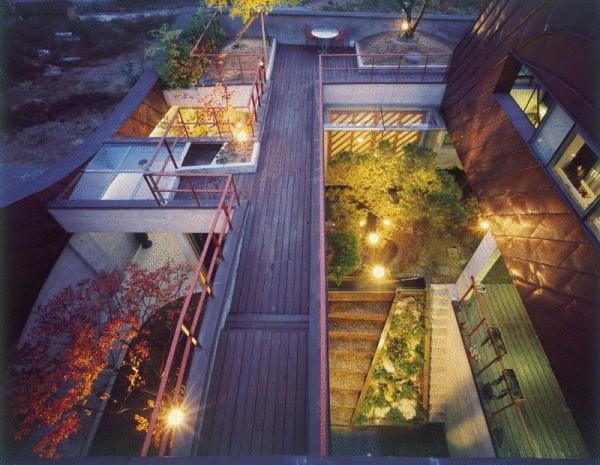 Visual and spatial continuity is achieved dwellings smooth winding structure forms and harmonious integration into the local natural landscape provides the vegetation is evenly and rapidly distributed throughout the space – internal and external.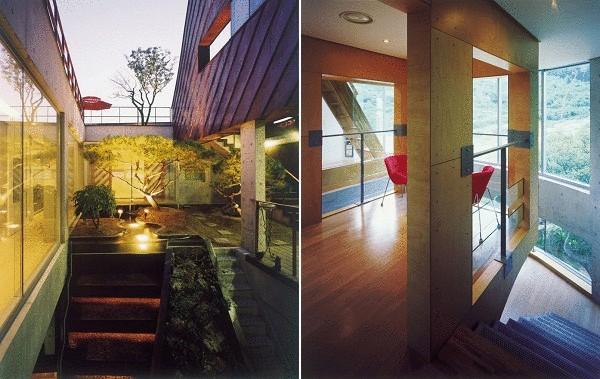 Flexible configuration of building elements is enhanced in the interiors of modern homes, built with delicate respect for the local environment.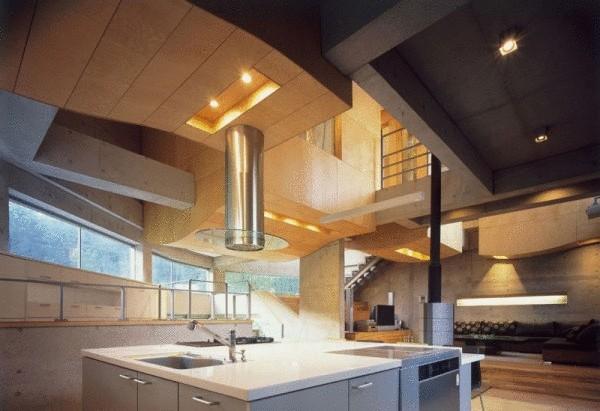 Source: /users/78