Clean your teeth – not a problem if you use a toothbrush Toothbrush 3Deeth from Turkish designer Zeki Ozek (Zeki Ozek). This portable dental minisite, which can always be near you right in your pocket unlike a traditional toothbrush. So having 3Deeth is a great solution, especially when you are in a restaurant or café. Also this device is ideal for brushing your teeth during the journey.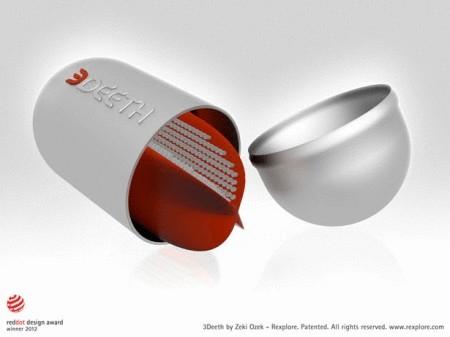 Currently available in two models, the stated patent: disposable and reusable, which can meet the needs of any person. Disposable version contains toothpaste inside a rubber or plastic casing, you simply squeeze the case to release it on the bristles.
In order to clean the teeth with a Toothbrush 3Deeth you have to place the brush on your teeth as if you bit her, and then clean them by holding the Central grip and moving it left and right. This brush provides a thorough cleaning of your teeth front and back at the same time.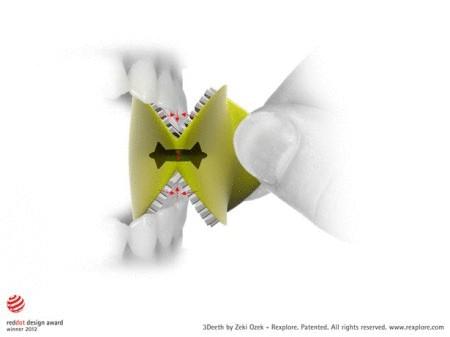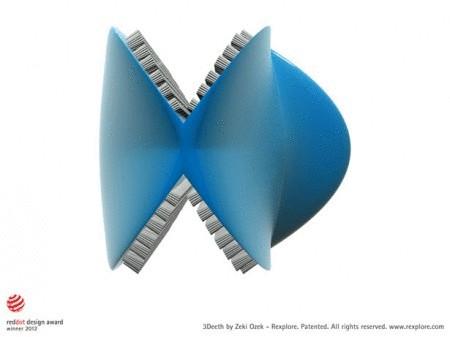 The bristles of the toothbrush 5-8 mm in length collected from a group of brushes for 1000 pieces, and the brush placed in a protective case. Brush size of only 15 mm x 32 mm x 17 mm so small that you can keep it in your pocket or purse, won the international competition design for design concepts, ideas and prototypes of the Red Dot Award: design concept this year.
In addition to portability and compactness are important advantages of this brush are small, the cost of its production. Most likely very soon you will see these wonderful toothbrushes of different colors in vending machines, as well as in hotels and restaurants.
Source: /users/104