Founded in 1899, the American Society of Landscape Architects (ASLA) conducts rewarding of the best projects in landscape planning and design. In this case, the jury takes into account originality of concept, quality of performance, measure impacts on the environment, meeting the needs of the customer and the value of the project for other designers.Today I want to talk about two projects that received the award ASLA and demonstrate how to green the city, without taking up additional space on earth in big cities, and so on forever is not enough. Talking about green roofs.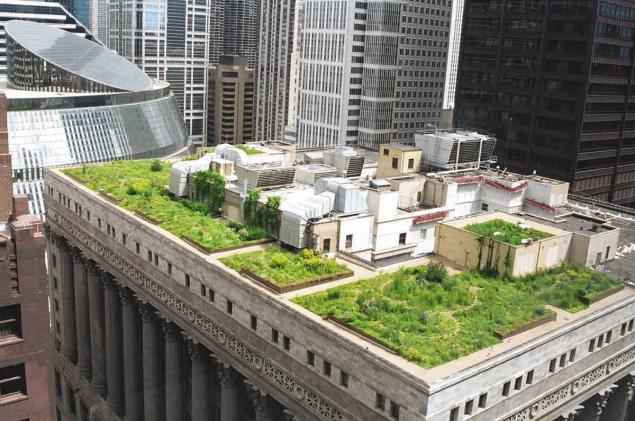 In the case of green roofs the traditional roof is replaced by a light, a living layer of soil, compost and plants. The advantages of this design is weight.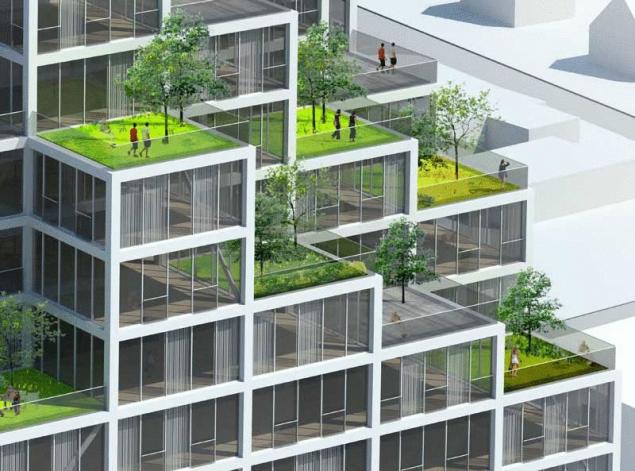 Place of implementation of the project landscape architectural firm Hoerr Schaudt Landscape Architects Chicago, Illinois, USA. Like many economically "stagnant" areas of the city, quarter Grand Crossing on the South side of Chicago could have little to offer children in terms of "green" areas for recreation, entertainment and extracurricular learning. With the construction of the Youth center Gary Comer and his roof-top farm, things have changed and now the children have safe and comfortable to participate in educational and entertaining programs.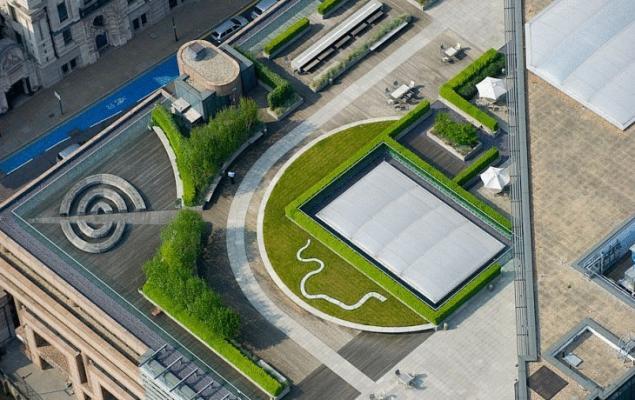 The garden is surrounded by a ring of classrooms and corridors, and pupils, passing by the large, wall-to-wall Windows, you can enjoy the view of the man-made oasis. Round metal rings in the interior of the garden play a role as artistic elements, and fully functional skylights that let in natural light into the room below.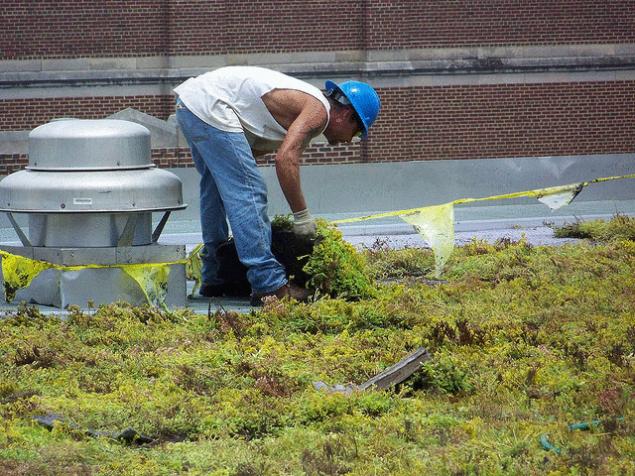 The rooftop garden where they grow a variety of fruits, vegetables, herbs and flowers, became a kind of safe haven for urban agriculture and training of youth. Here students learn about nutrition, agriculture and sustainable development not only in theory but also in practice, because during the lessons they have time to participate in all stages of the process from growing the seed to harvest.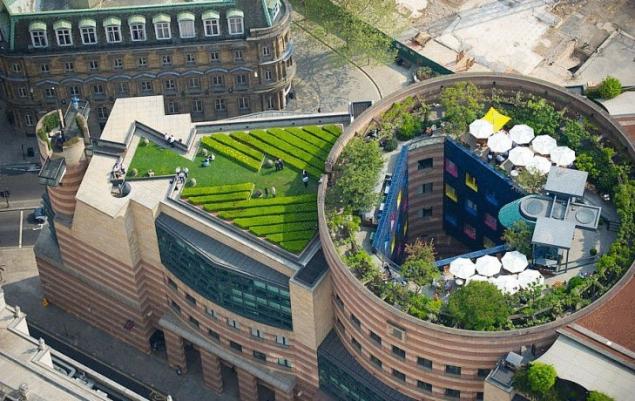 Garden-vegetable garden on the roof of the Center for more than three years, and he's still actively developed, setting a great example of how you can bring in the urban landscape a bit of nature, with undoubted benefit to the inhabitants of the metropolis.
Source: /users/147