Modern city car – not just a vehicle to deliver passengers to the right place. Project developers have to wrestle with how to perform a simple task in the conditions of dense urban traffic.
To unload the city streets without radical restructuring there are only two ways: reduce the number of cars or make it so that they take up as little space as possible. The designers of the Swiss company Rinspeed is trying to "sit on two chairs" at the same time. Their latest urban concept electric vehicle is not just compact, but also able to reduce the number of vehicles on the streets.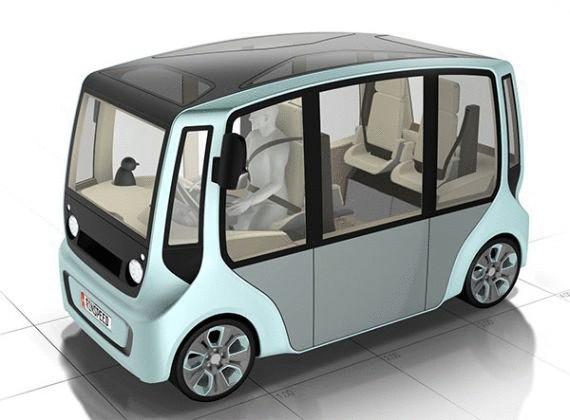 The name of the new concept electric Micromax alludes to the fact that this baby is a huge opportunity. The size of the car is minimal, which became possible due to the non-standard arrangement of driver and passengers. If you still have all the designers habitually sit people in the car, Rinderknecht Frank M. (Frank M. Rinderknecht), founder and CEO of Rinspeed, considers that the city to go browsing – unaffordable and unnecessary luxury.
In Micromax fancy chairs where you can sit only conditionally. Vertical landing in this case – almost a standing position, leaning against the back of the chair. This frees up space for Luggage or a baby stroller in the middle of the cabin and to reduce the length of the electric vehicle to 3.6 metres. This is approximately the same as the Mini, where the stroller won't push, no matter how you try.
Of course, the three passengers passengers are not so conveniently standing in chairs, but a short urban trips, can bear. Another visible drawback is a respectable height. It is 2.2 meters. Obviously, the driver should avoid sudden maneuvers. However, "the city will write off everything", in traffic sometimes crawl no faster than a pedestrian, what kind of sharpness.
Despite the fundamental limitation of the level of comfort, the developers have taken care about the amenities on the trip. The spacious (as possible) the little salon was a place for the coffee maker and fridge with drinks. During the trip, passengers will be able to enjoy unlimited mobile access networks for work or entertainment.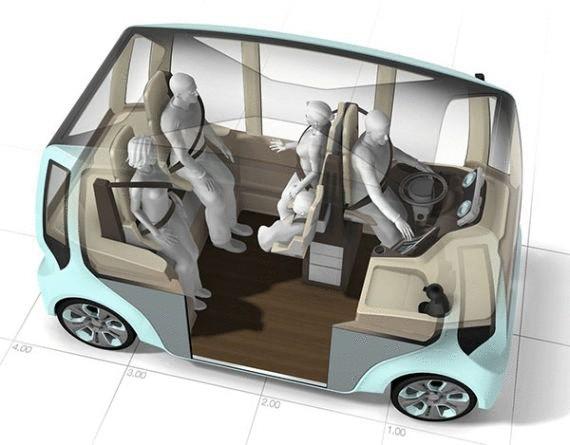 However, the compartment can be equipped by order of the owner in any needs. Extra chairs, equipment, or the use of electric vehicles as vans for transportation of goods.
Size and fit is not the only "concessions" the city. Micromax – part of a new concept of urban transport, based on the technical equipment of modern citizens. Electric – not personal transport. It is expected that in conjunction with a mobile app for smartphones it will be used in computer-aided products for daily short trips. According to Rinspeed "yours, mine, your" urban electric car Micromax will be able to combine the benefits of personal and public transport.
Details of the concept will be available next spring. Micromax will be presented at the next Geneva motor show, opening March 17, 2013.  
Source: /users/104