The Swiss company Rinspeed have experience developing a working prototype amphibious vehicle. Sensational model Splash hydrofoil set a world record swim the English Channel in 3 hours 13 minutes 47 seconds.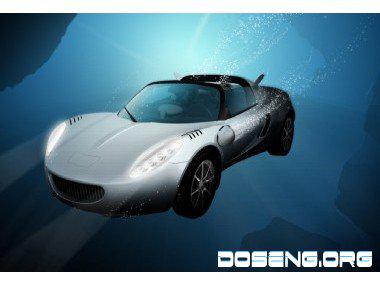 To the credit of the staff Rinspeed, pulling them all the time on the new "feats of labor." After watching James Bond movies, they excitedly began to develop ... "underwater" car. The experience was a success - concept Rinspeed sQuba can be seen at the Geneva Motor Show.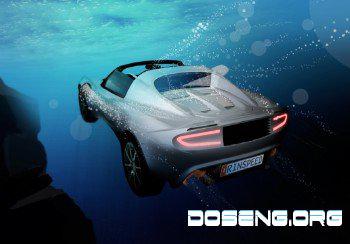 SQuba became the prototype submarine Lotus Esprit from the series "The Spy Who Shagged Me." The concept is the world's first two-seater roadster that can move under water. Movement is carried out by two water jet engines located in the "aft". For the convenience of the driver and passenger, who plunge into the water (open top car), there is a special device for breath, like an oxygen mask scuba.
Source