Under the project, prepared by four firms Bevk Perovic arhitekti, Dekleva Gregoric arhitekti, OFIS arhitekti, Sadar Vuga arhitekti – in the small Slovenian town of Vitanje has erected a Cultural centre of European space technologies. In form it resembles a space station from the futuristic fantasies of the 1920-ies.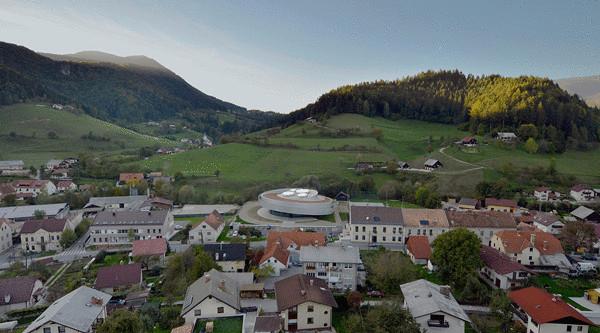 Engineering Center, the architects carefully studied the drawings of one of the pioneers of space science Herman Potocnik of Noordung (Herman Potocnik Noordung), who was a native of these places. It is this man who in 1929 wrote a book about space travel in the future, where he published sketches of the space station. Judging by the drawings Potocnik, he conceived of a space system consisting of three elements: the rotating habitable wheel, a power plant, powered by solar energy, and Observatory.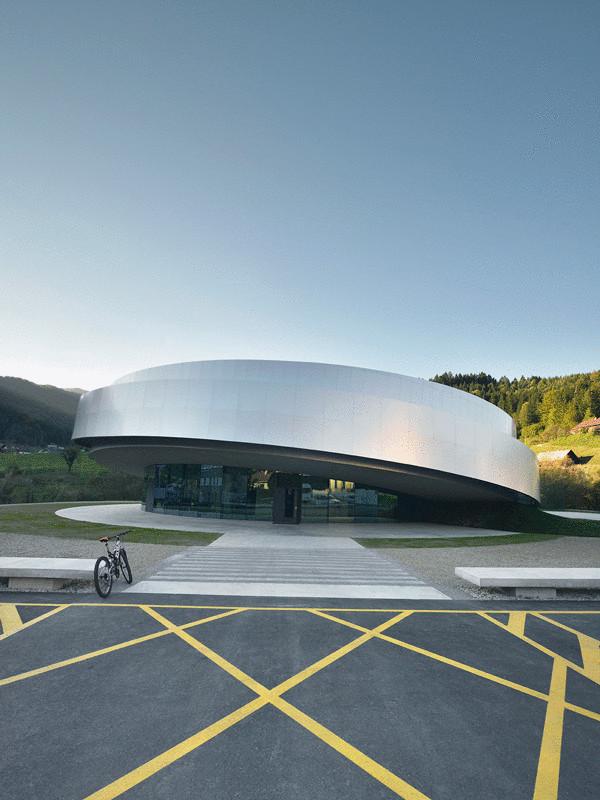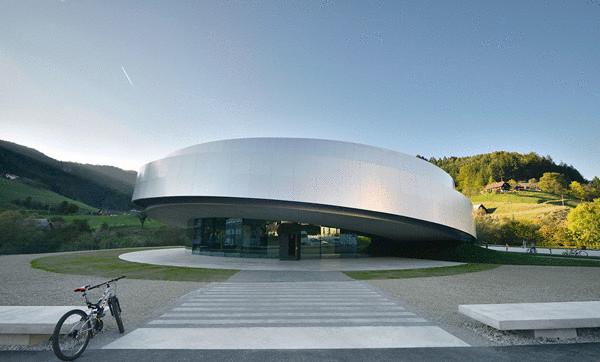 Monolithic reinforced concrete construction consists of two inclined cylindrical volumes, one located inside the other. The inner cylinder is inclined in a southerly direction and outer – North. Thus, there were two rounded console, forming the main and alternate entrances to the building. The main entrance is glazed, it is separated from the square cell transparent membrane. If necessary this enclosure can be separated by the joining of the square and the foyer of the building. As the main material for the exterior, the architects chose aluminum sheet.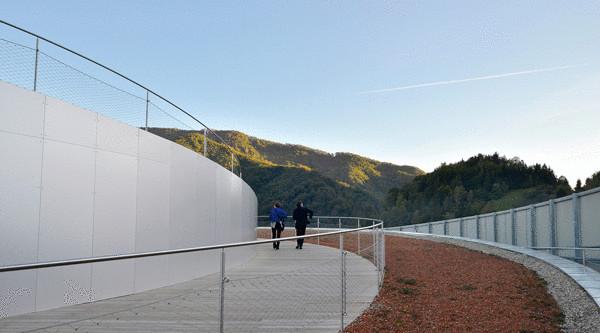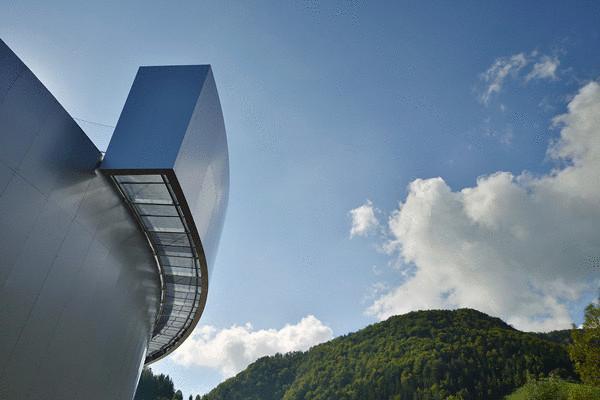 Its total area is 2450 sq. m. it is planned exhibition space, library, offices, a multifunctional hall and an auditorium. Here are held meetings, presentations, permanent and temporary exhibitions devoted to space and everything connected with it.
On the first floor is the lobby, which is cut off from the hall with the curtain. Hall accommodating up to 300 people, with the two sides thisnot semi-circular ramp that reproduces the shape of the main structural elements of the building. In the Western part of the center on the inner perimeter of the ramp has a small office area. The floors are connected by Elevator and staircase. Upstairs is the main exhibition hall, auditorium and library.  
Source: /users/104