A group of American engineers and enthusiasts made the bike with the hammock — Appname VCE. The main objective of the project is to create a simple, easy to manage bike for comfortable long walks around the city. This bike is Appname. Its creators claim that the unusual vehicle will not cause tension in the back and legs.
When creating the bike was took into account the design of many famous motorcycle, the design of a motorcycle, has a great influence on the formation of ideas relative to the location of the seat of the cyclist. It is the seat, not the seat.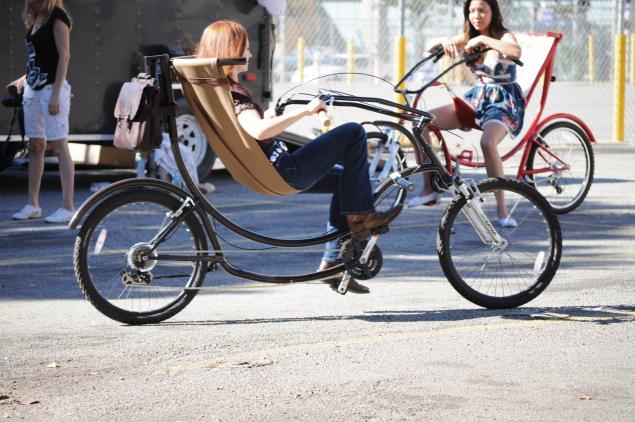 In Wappenham no ordinary seat, it is completely replaced by a specific chair hammock. More precisely, it is the most common hammock-the bed that stretched between the back-mount of the bike and the base of the steering wheel. The bike has 17 speeds and a system of "gear" as mountain and sport bike. Right under the hammock is a Bicycle frame, and below, the driving circuit and system pedals.
One of the main features of the bike — it handlebar and handles, created on the principle of rudders used in "chopper".
Source: /users/413