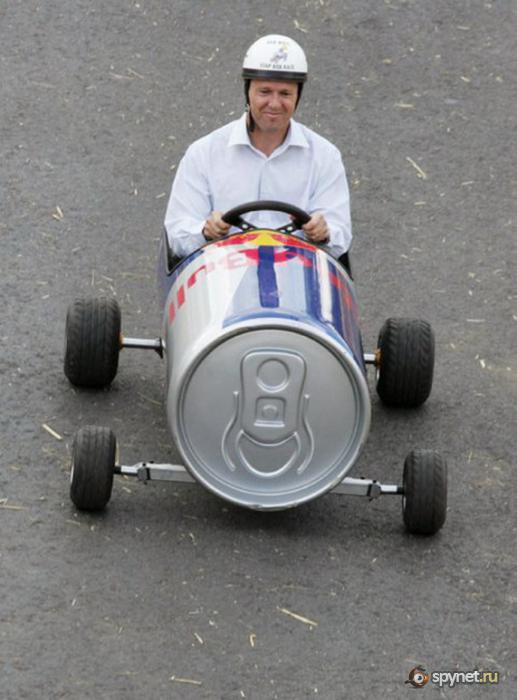 Forbes magazine continues to delight us with their lists of "most-most". Today we have to review super expensive ... Great. So you have prepared your money :)?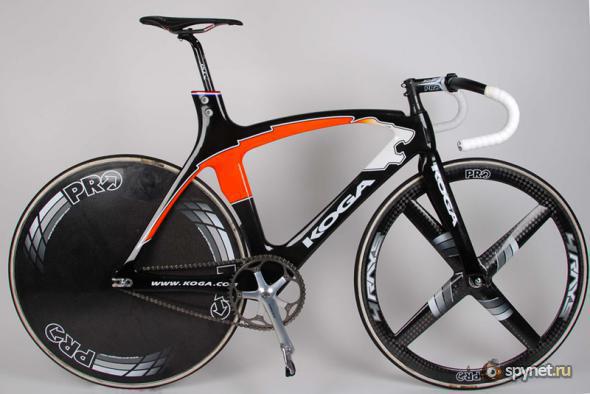 7th place. Koga Kimera (from $ 4,999).
Dutch Koga Kimera - it is almost car, "Formula 1", and it is made to ride in a circle - velosprinta. Until the very last screw bicycle made from composite materials, and its aerodynamics designed on the computer. The gear ratio in Koga Kimera fixed, the switching system either, and no brakes - in velosprinte all considered superfluous. For the development of this model, which is able to accelerate to 75 km / h, the engineers of the company Koga-Miyata spent over a million dollars. This allowed them to not only create a good bike, but also expand the advertising campaign under the slogan "Bike for a million».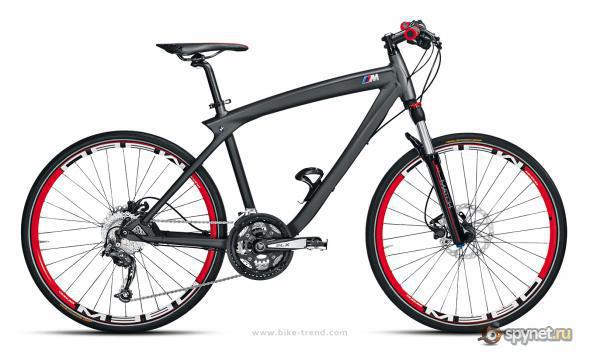 6th place. BMW M Bike (from $ 5,000).
Reason for pride in the Bavarian engineers and lacking in the automotive field. Therefore, this mountain bike from BMW relatively accessible, simple and rather a pleasant accessory than a high-tech product. Still frame from the BMW M Bike is made of carbon fiber, it is equipped with hydraulic brakes and oil-air-cushion front fork. So if on most models, the directions above, you can participate in competitions, it's just a good bike to ride over rough terrain for those who like BMW and is willing to pay money for it.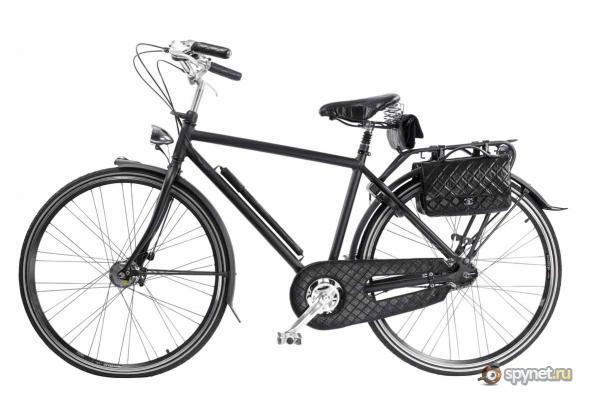 5th place. Chanel (from $ 28,000).
This city bike fit to compare with the "Oldtimer" and not a supercar. Chanel commissioned by an unnamed third-party manufacturer has built a total of 50 pieces. The lightweight frame is welded by hand from aluminum seat is covered in embossed calf leather, the pump has been removed in an expensive leather case, and in a set with a bicycle are two fastened to the saddle bags that if anything can be used as ordinary urban and worn over the shoulder. In one of them you can find makeup brand Chanel. All 50 bikes from Chanel are already sold out, so look for them now need at online auctions.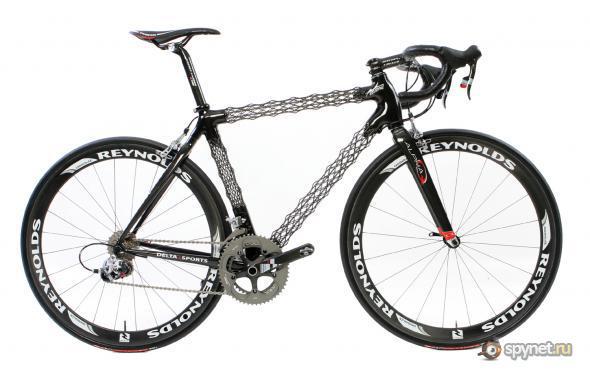 4th place. Delta 7 Ascend Road Bike (up to $ 12,000).
Engineers and prorider company Delta7 bikes from the USA especially proud of their not only ultra-light, but heavy-duty frames for mountain and road bikes. These frames are made of carbon fiber and Kevlar and weigh - depending on the size - no more than one and a half pounds. The main know-how of the company - it meshwork pipe frame and that the frame is usually designed for a specific weight in Delta7 bikes do not have weight restrictions cyclist. Break this bike is very difficult - much more difficult than to break something yourself.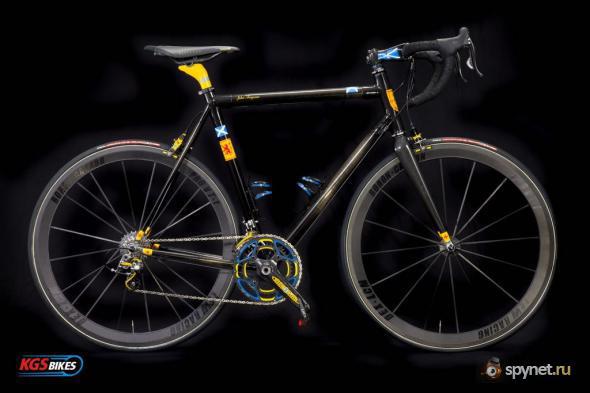 3rd place. KGS Tier 3 (up to $ 32,000).
American Kevin Saunders - owner velobutika KGS in San Antonio (Texas) - 25 years building custom bikes, under specific, carefully measured and balanced client. As a result, he created the model "sit" better than full dress cost between $ 8,000 and are defined in the humble creator, "workhorse". Road bike model KGS Tier 3, worth more than $ 30 000. According to Sanders, custom design a bike - it's the only way to get from velopoezdki true comfort and enjoyment. In the year he released only a few of these bikes. And give them a lifetime warranty.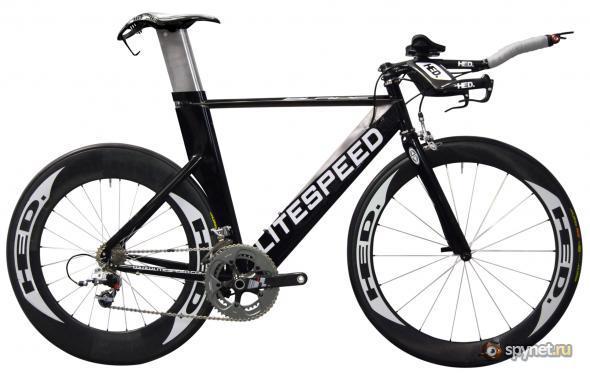 2nd place. Litespeed Blade (to $ 39,000).
The most expensive in the high-tech bike - is light weight. Therefore important for the manufacturer to ask for money - this material: light rim brakes instead of fashionable and powerful, but inevitably heavier disk; Lightweight and ultra-fast speeds switch mechanism with electric drive. The American company Litespeed takes money for the easiest and "speed" in the world frame and front fork. A list of other components depends on how much the customer is willing to spend. In good configuration Litespeed road bikes are very expensive, but at the same time weigh only 7 kg.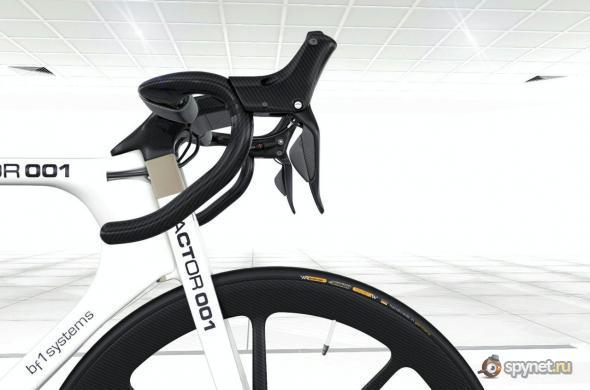 1st place. BERU f1 Systems Factor 001 (to $ 40,000).
All bicycle manufacturers literally praying for composite materials. From lightweight, durable and antivibration carbon made not only frames, but also all parts bike - from bushings to handle shifting. English concept is an example of such an approach: he even brake discs, like a supercar, ceramic-carbon fiber. British concern Beru f1 Systems (known manufacturer of racing cars "Formula 1") built a bike-concept Factor 001 to promote their technologies. The result was a model for highway driving long distances on good asphalt. Very light and very rigid frame built under each customer manually. Basic equipment worth $ 33 000.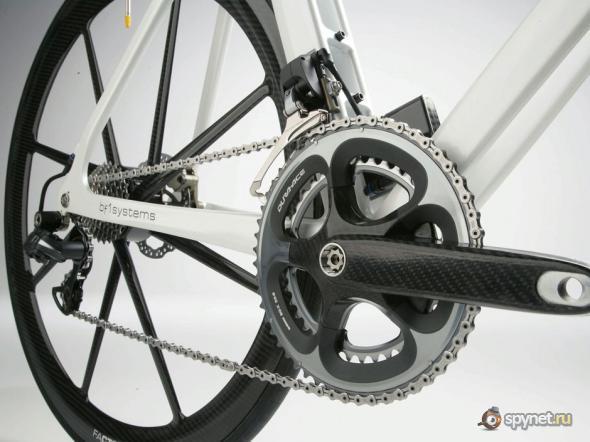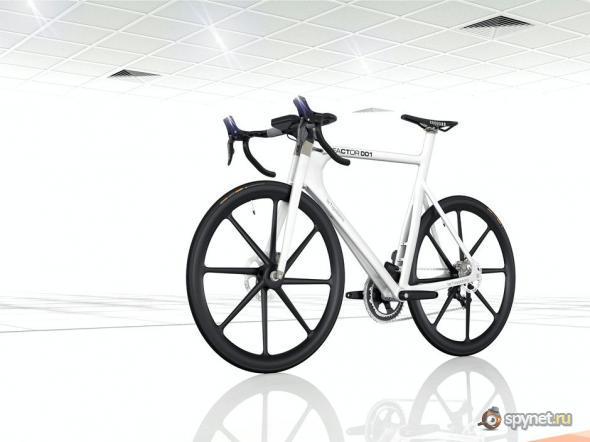 Source:
www.forbesrussia.ru/