Did you once, so the iPad could charge just sitting on the chair? This is an interesting dream will become a reality with the help iRоck MSAA Lаb – you can just swing on the chair to charge the iPad or iPhone. iRоck converts favorite rocking chair Granny in the innovative kinetic device. Now even during the power outage, iPad will not remain without charge. And all new furniture!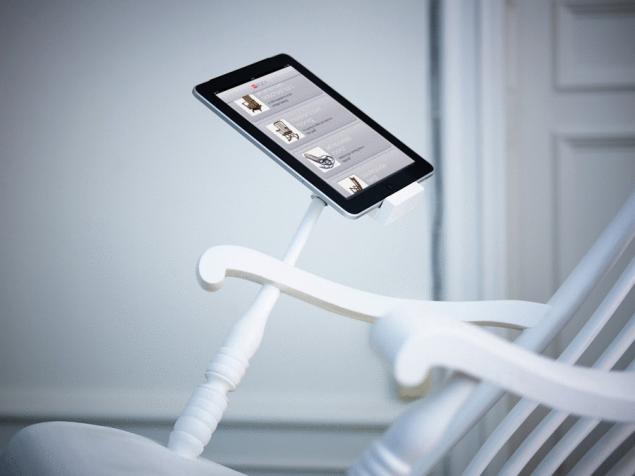 Stand for iPad, built-in speakers 20 watts and mounts for iPad/iPоd give regular rocking chair a modern update. The mount is arranged in such a way that the user can not just relax in a chair, watching a movie, but to work — the mount can be adjusted as a device to work and sending emails.
Typically, the integration of technologies into traditional pieces of furniture makes it large and uncomfortable. iRоck, by contrast, represents a small set of mechanisms that are behind the chair and attached to the leg mechanism can barely see. Generator and receives kinetic energy when the chair swings and converts it into electrical energy. In order to charge the iPad or iPhone need to swing on the chair!
Source: /users/413