Invented a gadget that allows smokers and non-smokers people to simultaneously sit in the same room without violating the rights of both parties. The latest filter system RGO can neutralize the cigarette smoke as soon as it appears in the air, while not using any curtains, aerosols or hoods.
Now the Smoking room can be completely open and be almost anywhere in the room.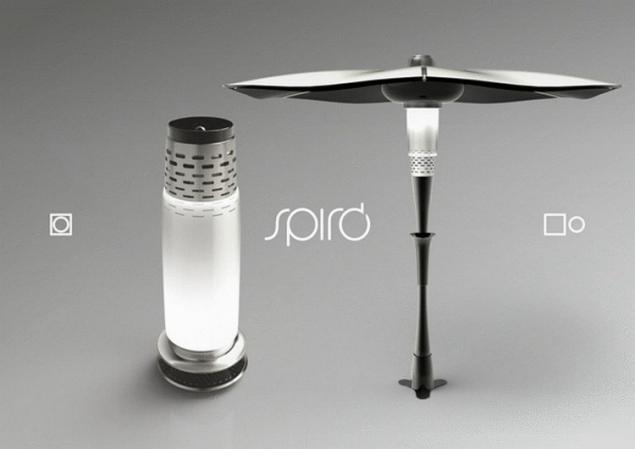 First of all, the filter RGO is designed to help passive smokers who need to live or work among smokers. But smokers thanks to Spiro can be sure that you will not bring harm to others its a terrible habit. In its range, this high-tech system to literally create invisible air protection around the smoker. It becomes possible with functional shapes and a state of the art polarized filter, carbon substances.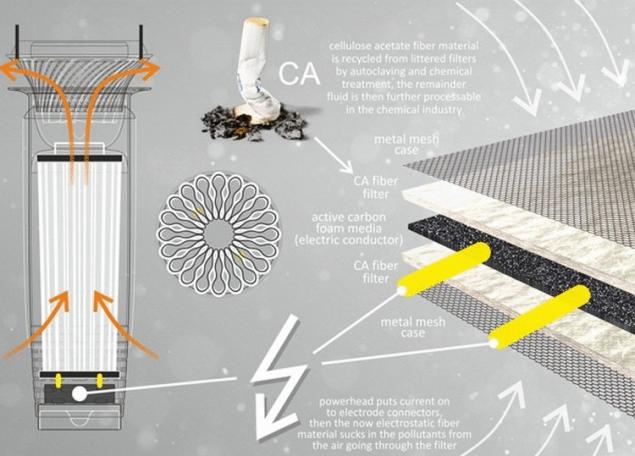 Based on the carbon filter in the system Spiro took the cigarette butt. Rather cigarette filter, which in nature is degraded quite a long time and harms the environment. Through a process of autoclaving and chemical treatment, Spiro turns the butts into the air cleaner!
Source: /users/413