Green architects and designers are constantly striving to find a harmonious balance between artificial housing and nature. This ongoing process generates intriguing options that could be called "living architecture," ranging from futuristic, interactive biodigital architecture to a more modern primitive examples, such as compostable tower made of fungi and agricultural waste.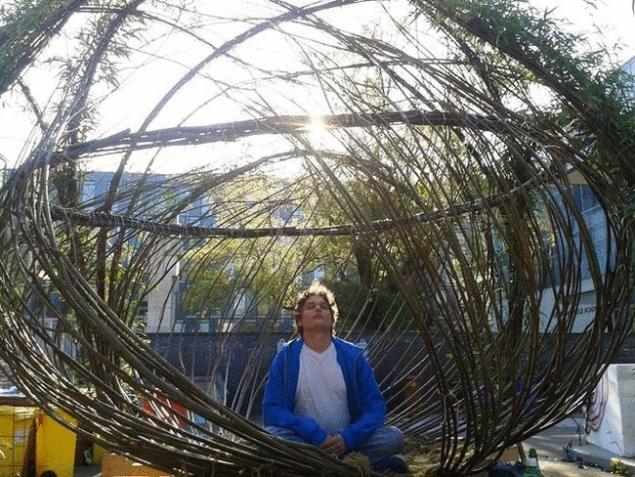 Twenty-three year old Dutch graduate of architecture and design, Gerrit Rietveld, Gerrit (Gerrit Rietveld) from the Academy "Academie Anne van Klooster" has been weaving willow branches that can act as movable spaces, but can be planted in the ground and become what she calls a "Plantable Home".
Inspired by other living architecture (weidenbau), created such by contemporaries like Sanfte strukturen and The Greenman Project, Gerrit, Gerrit Rietveld's goal was to get people to look at nature as home, and not as a background image, which is the "penetrations" another dead house. Her initial dream was to create his own house, but since she didn't know where to live, decided that "should put it on wheels".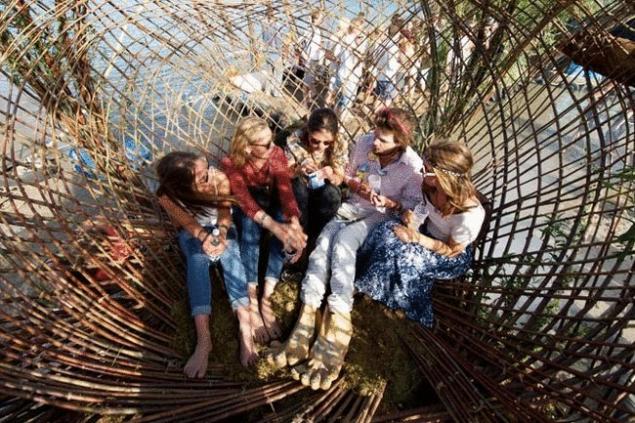 Her technique for building and growing these living structures involves the use of a wheeled chassis (for mobility) and wooden framing to support the growing branches. The limbs of the willow are attached together with jute rope and nails for shaping the floor, walls and roof. Willow sticks are approximately 5 meters (16.4 ft) in length and planted in jute bags, which again are fixed in the wooden planters that serve as a sort of basis to be on top of the structure. Jute bags, ultimately destroyed, allowing the willow to take root further if desired.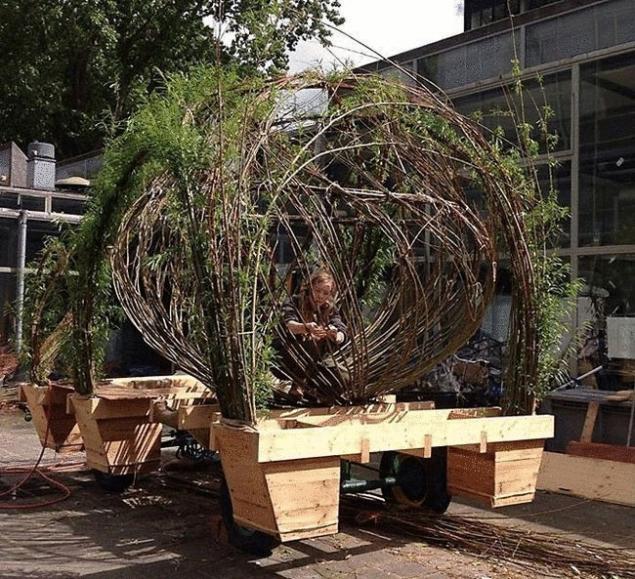 The more connection with the rope, the stronger becomes the structure... it may sound paradoxical, but, as we have seen in the case of traditional and modern use of bamboo in Asian structures, it can be surprisingly strong and sufficient in order to ascend hundreds of feet above the ground.Anne says: "Once I found that the best solution was to make the floor in the round so get a normal form. Although it is difficult to make it any shape you want. You have to work with willow, listen to it to see how much she can bend defining the shape. This way of working makes the structure stronger and more natural. This is not a perfect sphere, because that's not what 'wanted' IVA. But nevertheless".
Many asked the question, is there a way to make the design more waterproof. Gerrit Gerrit Rietveld replied that at the moment, she is in the process of finding the way that will make such housing more weatherproof.
Source: eco-portal.kz