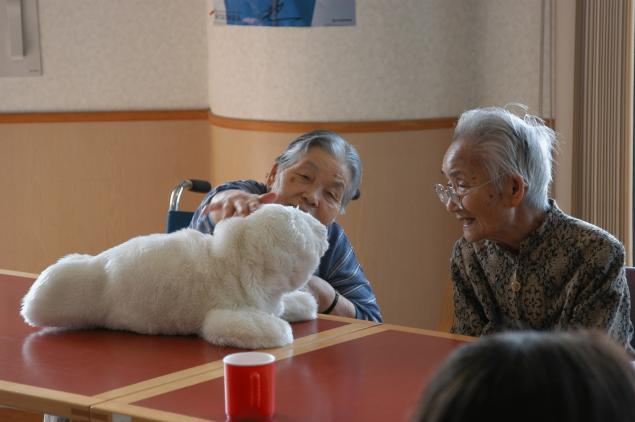 For the post-industrial society is characterized by the growing number of elderly people. Objective realestates that most of them feel lonely. Development of Japanese experts may be the only life-saving straw for many of them, which will help to cope with loneliness.
A group of scientists from the Institute of intelligent systems, which head is Takanori Shibata has created an unusual robot, which is called "Paro". Looks amazing robot as a baby seal on the beach. Thanks to special processors and various sensors, the robot responds to the human voice, touch, and movement. This is the first development that is designed to assist elderly, handicapped and sick.
A new robot has already experienced sending for five months in one of the American houses for people living alone and the elderly "Sunny View", which is under the patronage of the charitable organization Front Porch.
In the time allotted to the test, according to the Director of this house, the robot showed himself just great: many residents he helped, maybe even to a greater extent than prescription drugs. Noted that many have got rid of various mental disorders.
"The seal — robot, like a living, sweet purrs and covers her eyes. He is amazingly cute, and I always loved animals." - 85-year-old Teresa McDaniel, nursing home occupant.
Elderly people, dealing with "Paro", I feel much better, so there are all prerequisites that in the future will not assistance to elderly people without these robots.  
Source: planetologia.ru/