38 photos + a bit of text (source)
Hello, my name is Elizabeth, I am 23 years old, I'm a teacher by profession, but do basically volunteering. We help grandparents who live in nursing homes: we visit them, we sing with grandparents songs, give presents, bring the essentials. All weekend I spend traveling, because living our grandparents in the remote areas of Moscow.
I'll tell you about one day that we spent in the Arkhangelsk region in the spring, April 10.
Early morning, we, the team of seven girls and young men and one, drive to the town of Kargopol, where our first nursing home.
We try to have breakfast in the reserved seat is not particularly convenient :)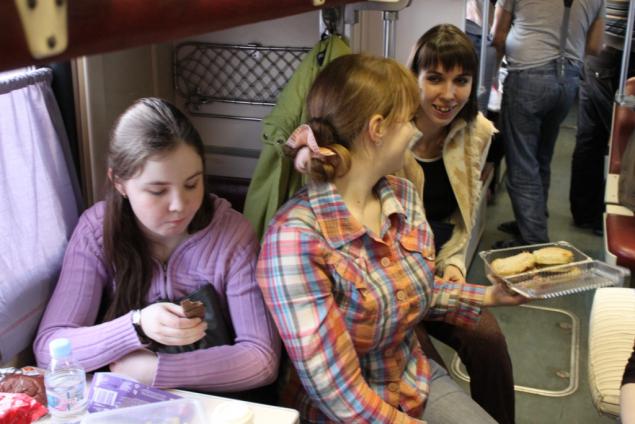 On our train station is very long, and the things that we are taking grandparents, we have a full car. It is necessary to have time to unload sweets diapers (most necessary thing in a nursing home!), Gifts and our constant companion in all trips - my accordion :)
conductor, apparently tired of us considered discharged box)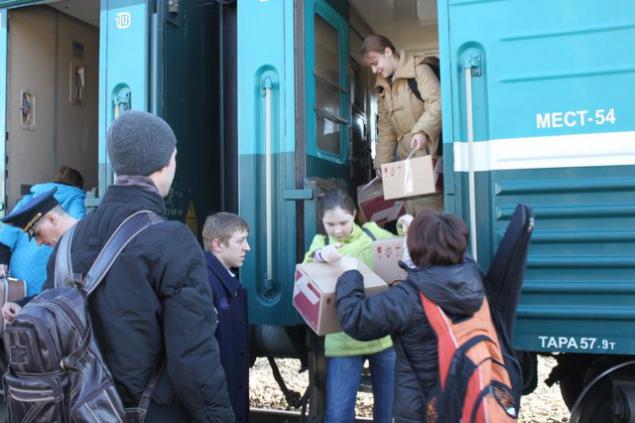 Unloading completed, like, its not forget, a neighbor took no) rest on the platform and waiting for us to come coach - we were met by an ambulance from the nursing home.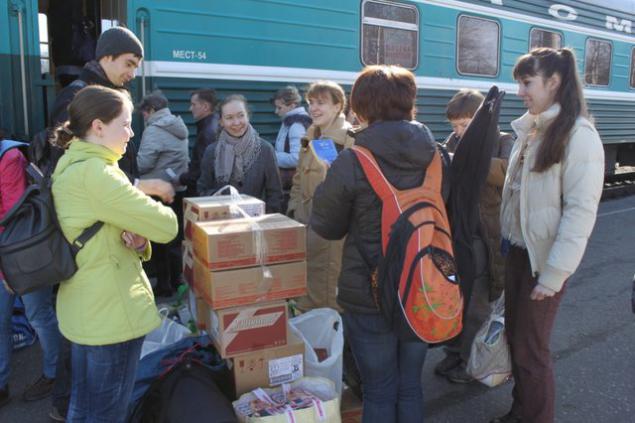 Trying to put all all things and put ourselves)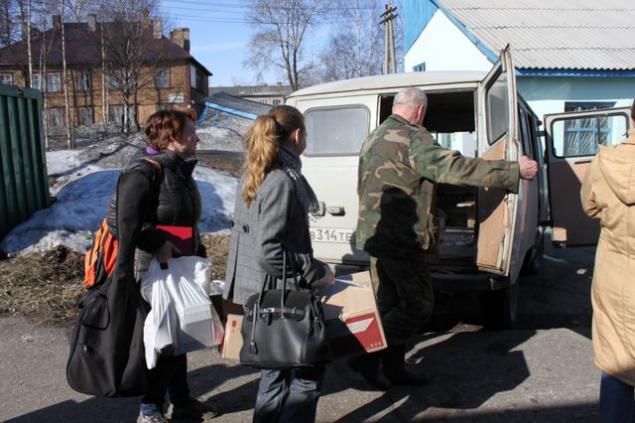 ...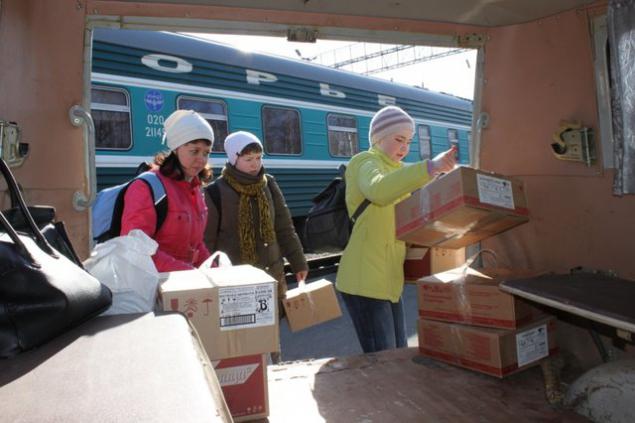 Estates and lightning drove). Meet our main man in the institution - Director)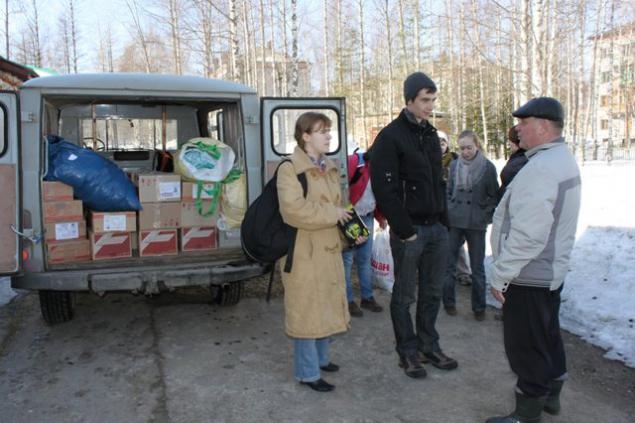 Entering INT - long corridor, deserted, grandmothers still do not know that we have come.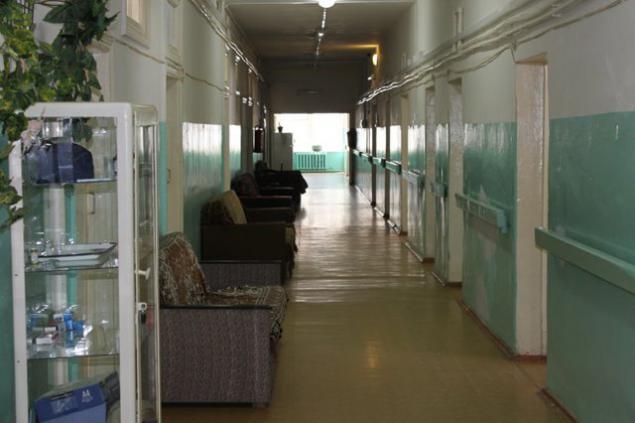 Nurses convene living and dining room converted into a nursing home auditorium :)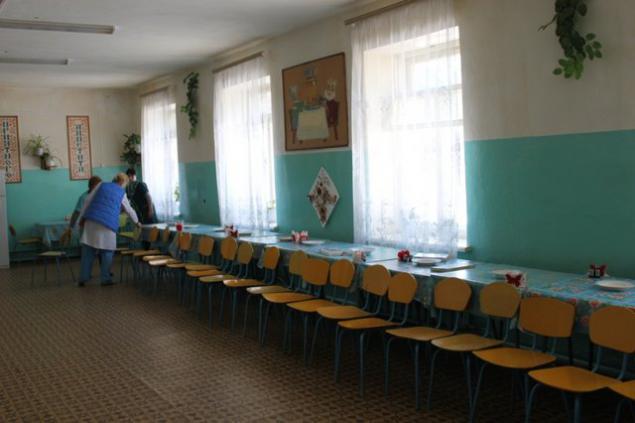 Before the start of our "concert" writes Alla, who come from the grandmothers we found letters from "grandchildren by correspondence" (we find all the grandmothers who want to receive e-mail, virtual "grandchildren" who take over their patronage and are often close relatives) < br />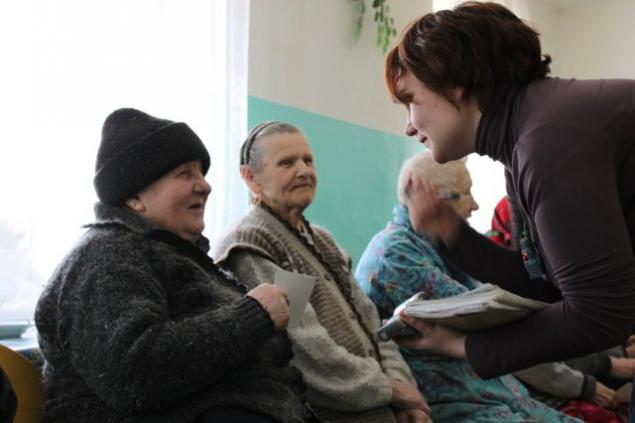 Photographing newcomers to upload pictures to our site and find it for them "grandchildren»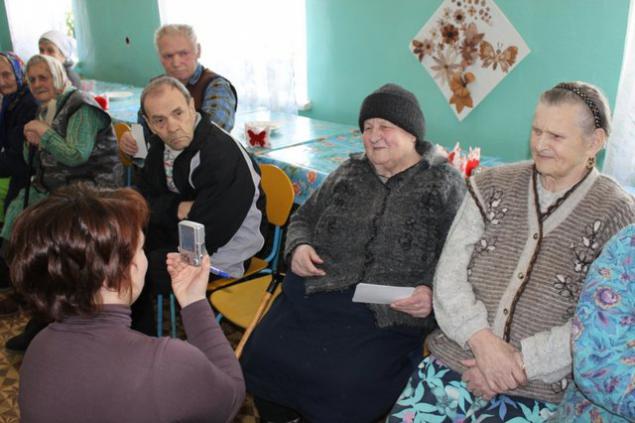 Marina gives photos that we did last trip, my grandmother waiting for them and very happy because since entering the orphanage their family albums replenished only with our comings.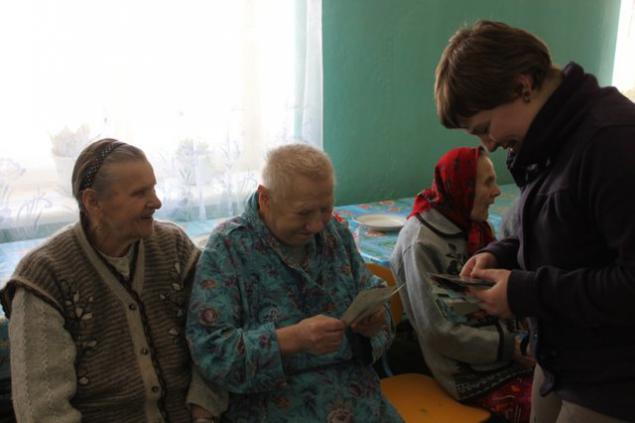 Many long ago did not see themselves from the outside and not always immediately recognize himself in the photo :)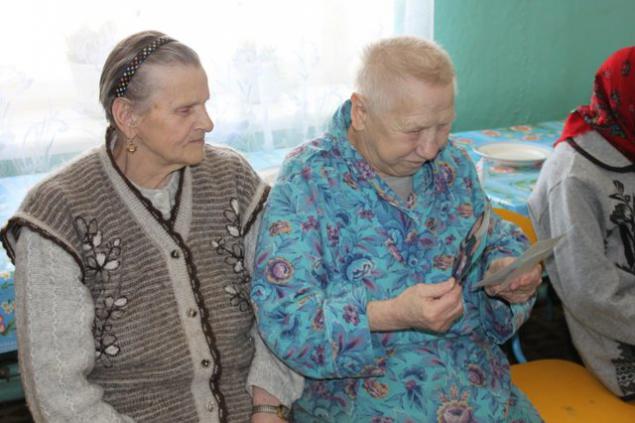 Grandparents gathered a full house, the curtain is raised, the artists in the mood).
Alla sings a song about Vologda, I froze with accordion)
Sing yourself, invite the audience to sing along, we actively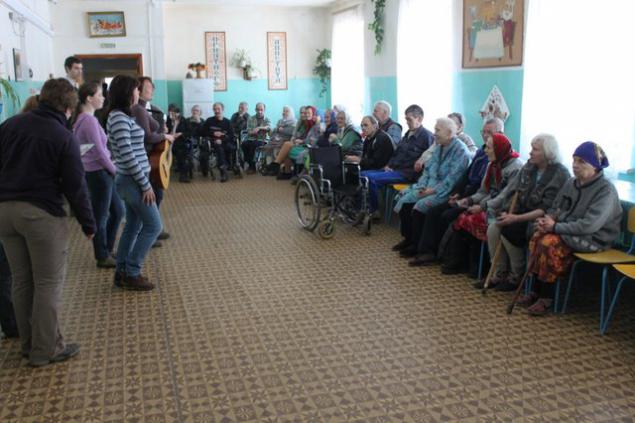 The first competition, "Who will blow the most bubbles»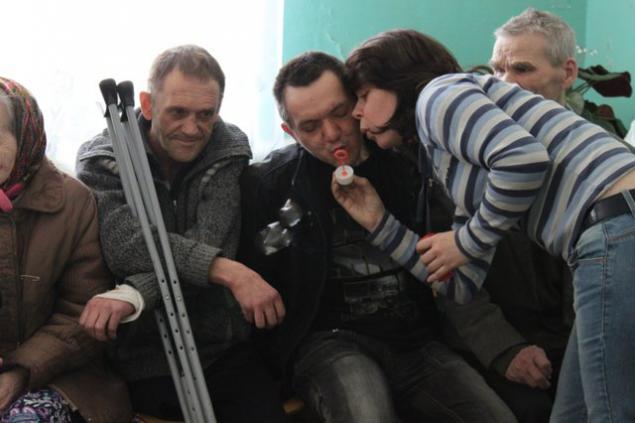 Sometimes you have to help them blow. Grandmother watching with amazement, but willingly blow. The competition always wins friendship :)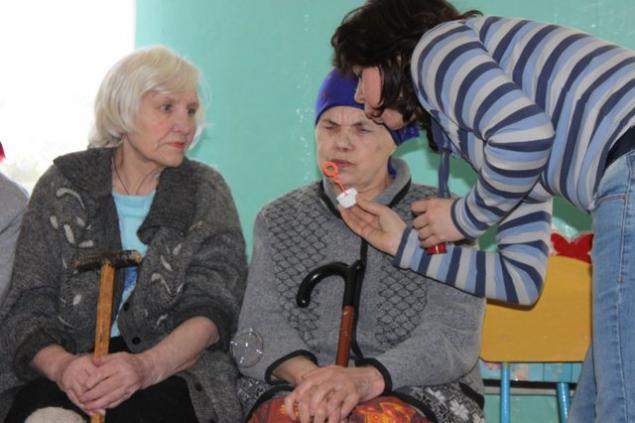 To entertain the audience, short scene - "Creole" ;. Cyril - pirate Polina- beautiful Creole.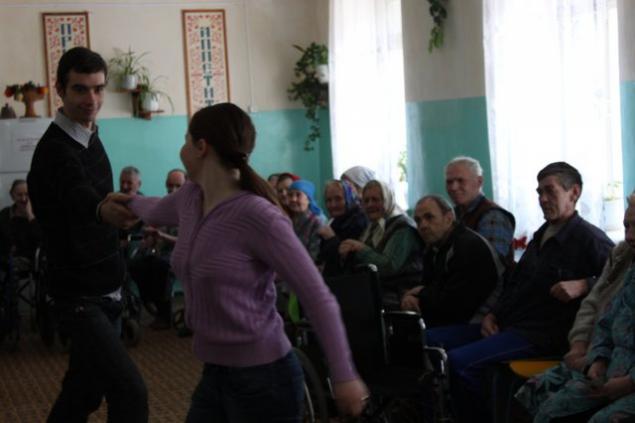 Give and grandparents the opportunity to express themselves - under the next song we organize dances. The children invited everyone on stage. For them it is exciting and memorable moments - many of them already oh how long ago did not dance.
Young men in our team is clearly a shortage, so the girls are often gentlemen)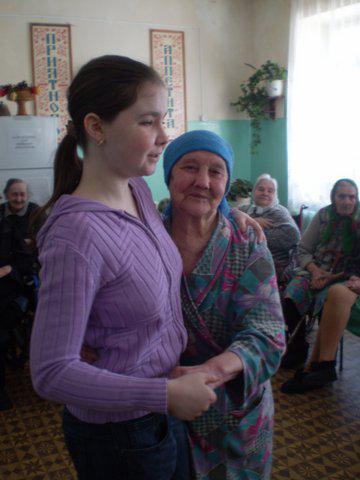 This time we decided to show a makeshift grandmothers fairytale. Guess what it is?
That's right, we pull the turnip))). By the way, we would have not been able to pull it if a mouse has not undertaken an active grandfather wheelchair.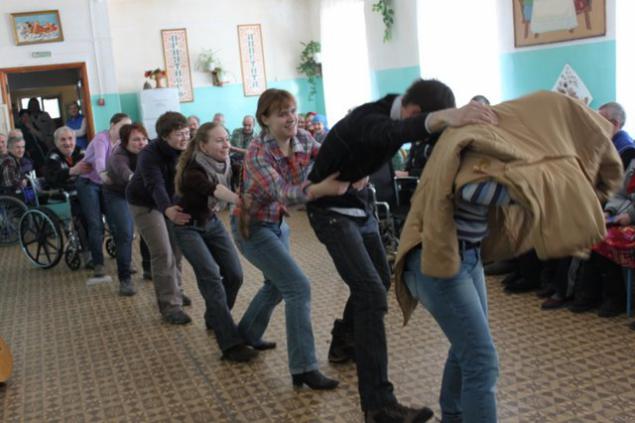 And this grandfather asked for the floor, stepped on the stage and struck up a long song about Shchors. We can not sing along to it - do not know the words ...
The concert ended, we give everybody a pack of chocolates and expenses for wards - to visit shut-ins and more talk with everyone, because the most important need for such institutions - is communication and human warmth ...
There were photo grandmother Masha, give them to her after the show, she was glad-radёshenka :)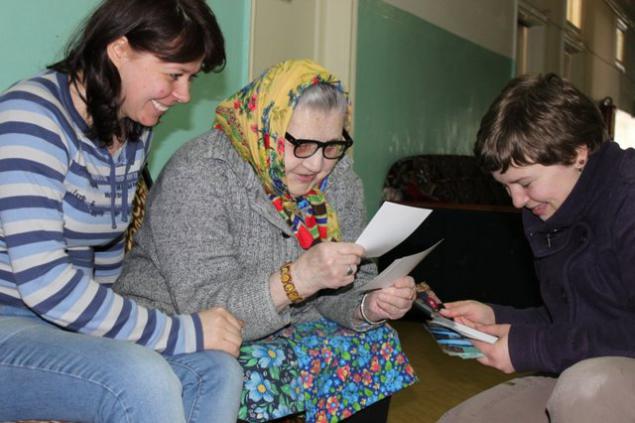 Very nice Ivan with a funny name "Jelly" and his wife, my grandmother Mary. Grandfather Ivan artist, they live in a nursing home in a very cozy chamber, and all his paintings ...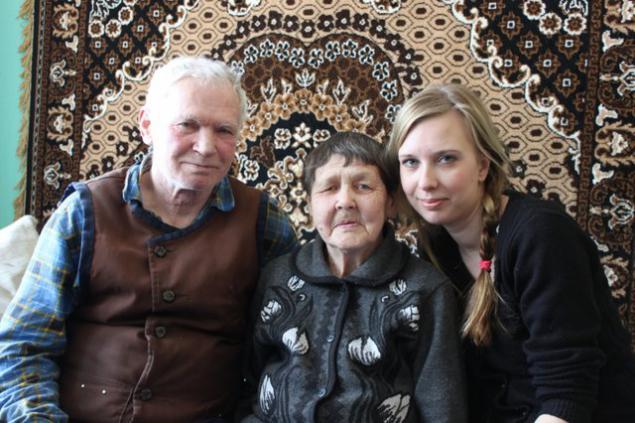 And here is another couple, they have converged in the boarding house. Rare, but it happens), and all the grandparents enjoyed the soft toys!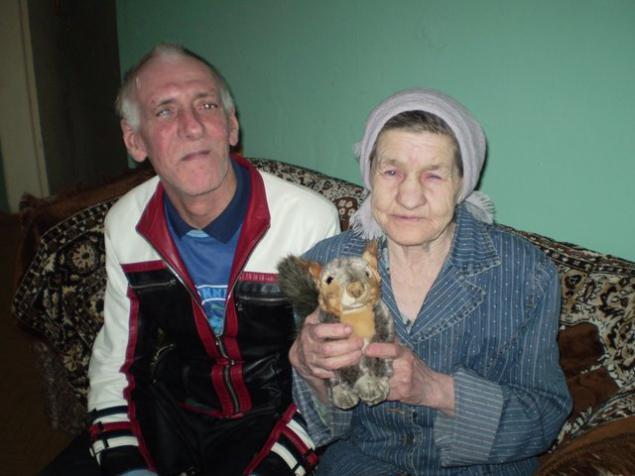 This grandmother of lying department got panda,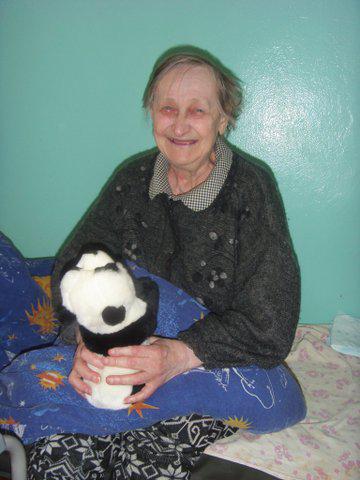 Hope Nikitichna - some hyrax, perhaps)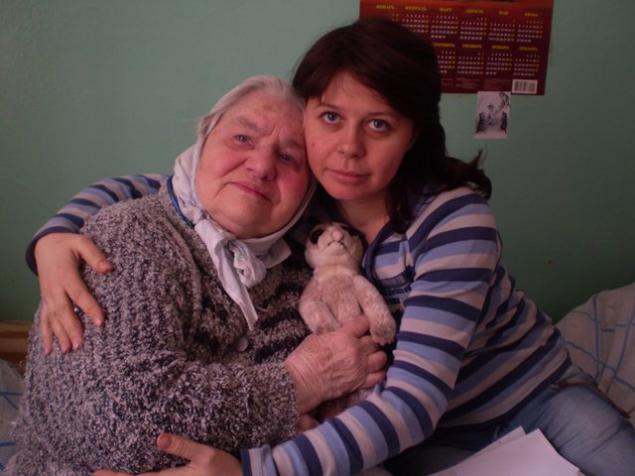 Before leaving, I come to say goodbye to her, and I see on the table such a composition, could not pass by) - Photo with me from the last time to be sure was in the paws of the newly donated beast. Milo)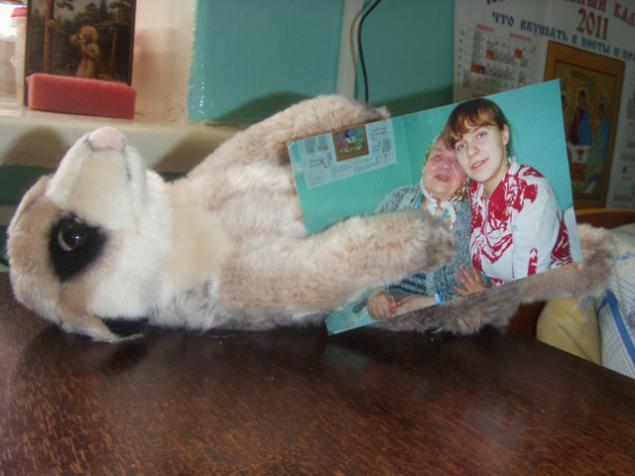 It's time to go, there is still a home for the elderly, which also are waiting ...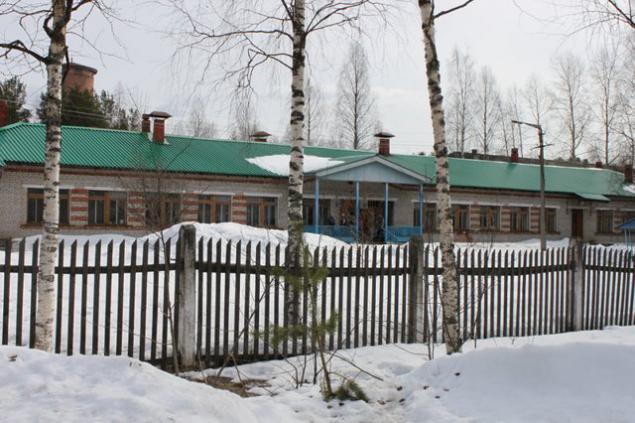 After four hours of travel in the car such as an ambulance, we finally reached the shores of second places.
Another cold on the benches while no one is sitting.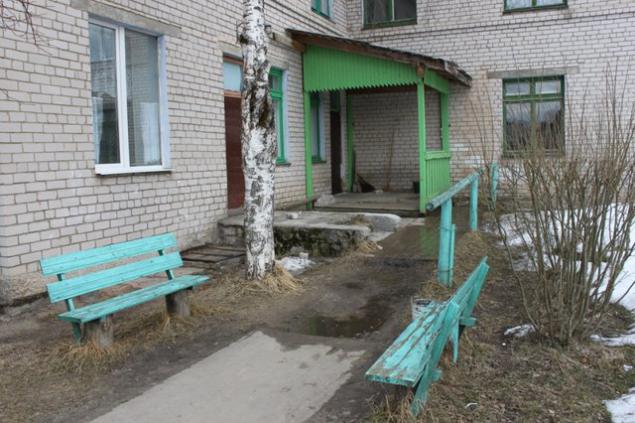 As we enter, immediately read out hanging on the wall of the daily routine. As they have all too early!)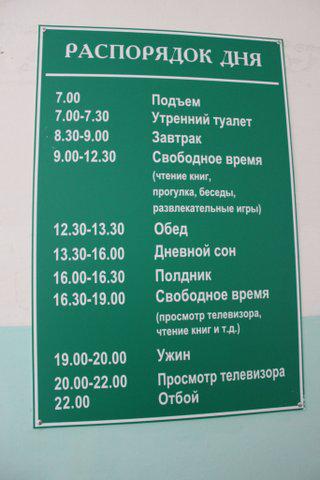 There is less room, so grandparents gathered in the recreation corridor. The same program: distributing photos,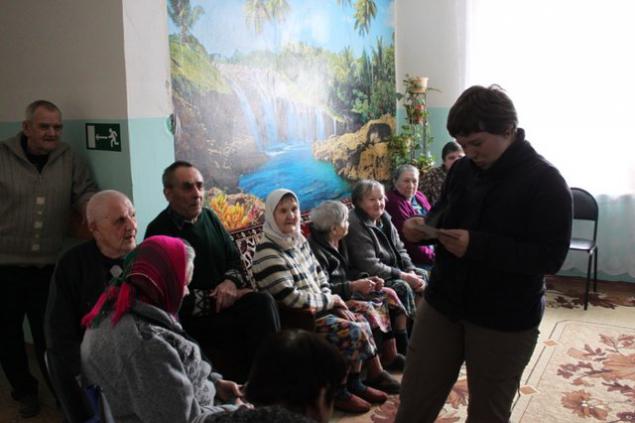 sing songs,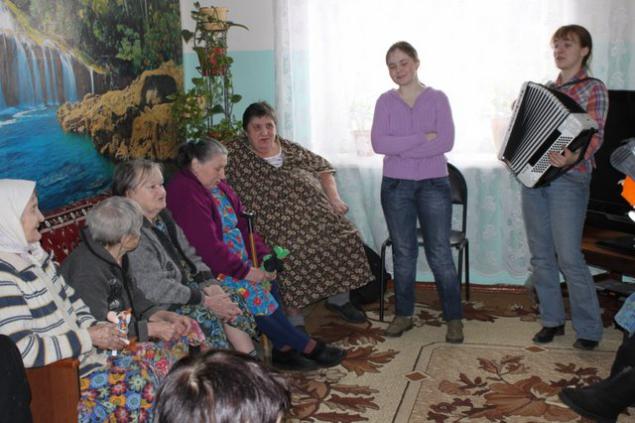 blows soap bubbles,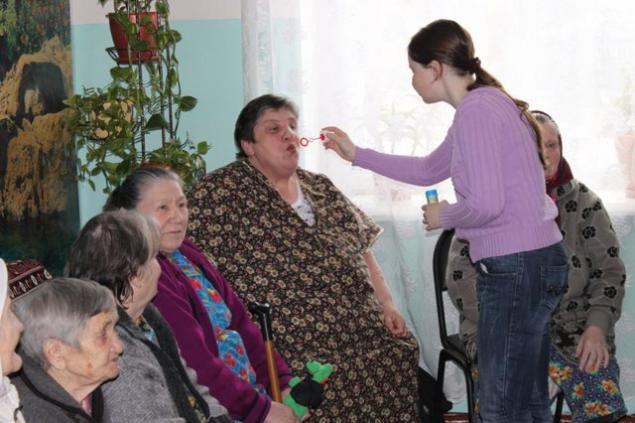 dance,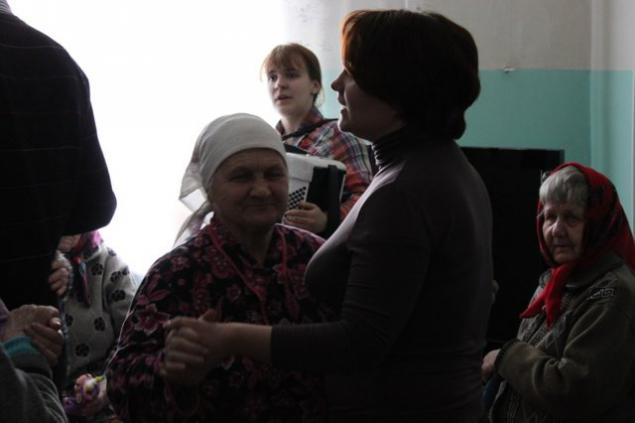 give gifts.
Grandma brags who came to her a birthday card from us
In the second house we have very little time left, so everything is in an accelerated program. Photographed at parting with the favorite in the road, in 22-30 we have a train to Moscow.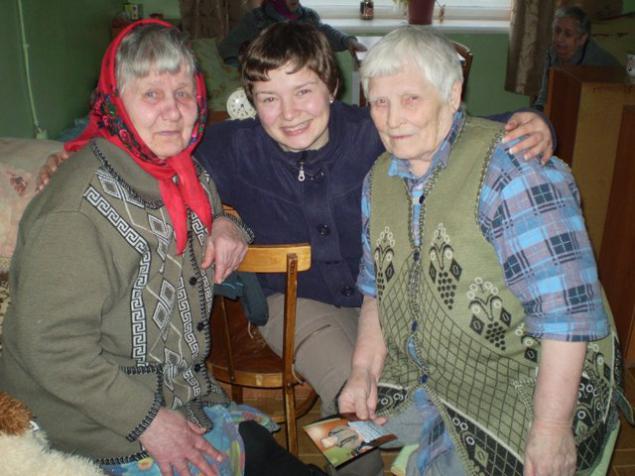 At the station we are lucky all the same loaf. We say goodbye with her leaving. The next time will be shown in two or three months, and they will have to wait ...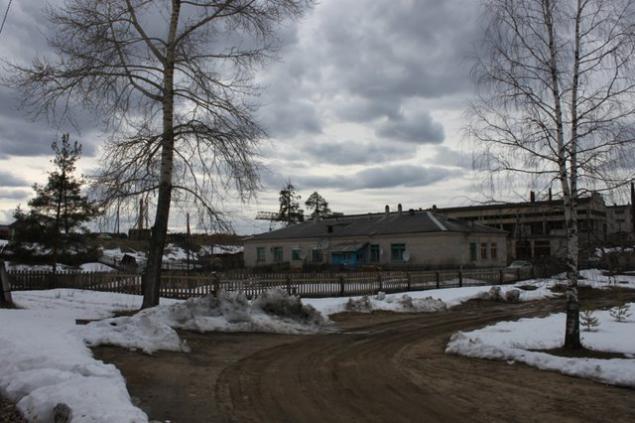 Source: