It is difficult to find the owner of a country house, who has ever wondered about the construction of the pool or the baptismal font in the house. This desire is understandable. Captivating opportunity to swim whatever the time of year and weather conditions, and with what incomparable pleasure from bathing.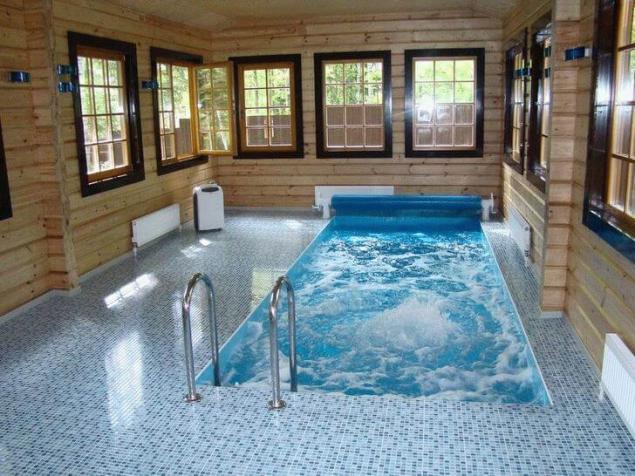 Many novice developers think that to make a pool or a plunge pool not very difficult. Enough desire, available funds, and the dream came true. You overlooked the many pitfalls and peculiarities lurking in the "wet" area in the house. This is what we will cover in today's material from which you will learn:
Than pool different from the usual font.
Whether to build a "wet" area in the house.
What kind of nuances you should know before construction of the pool house.
How much will cost the construction of the pool house.
Pool and plunge pool: similarities and differences
But before proceeding to the peculiarities of arrangement of the font or pool in a private home, we need to understand these concepts, because already at this initial stage there is confusion, because often the font is called pool, and Vice versa.
A pool is a complex engineering and hydraulic structure, which includes a bowl, filtration equipment for water treatment, pumping equipment required for recirculation (shift and, if necessary, draining water), the water heating system.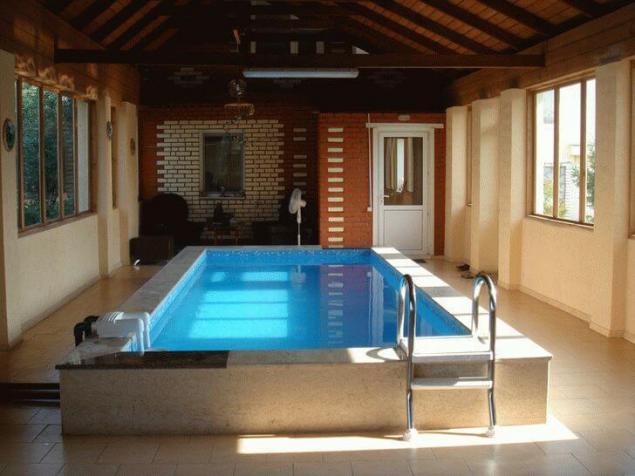 Classic font is a relatively small capacity (sometimes mobile, made of wood) filled with cold water, intended to contrast water procedures. Traditionally, a font — attribute baths and a small swimming pool with sauna. While in the font, unlike pool, is a more frequent change of water.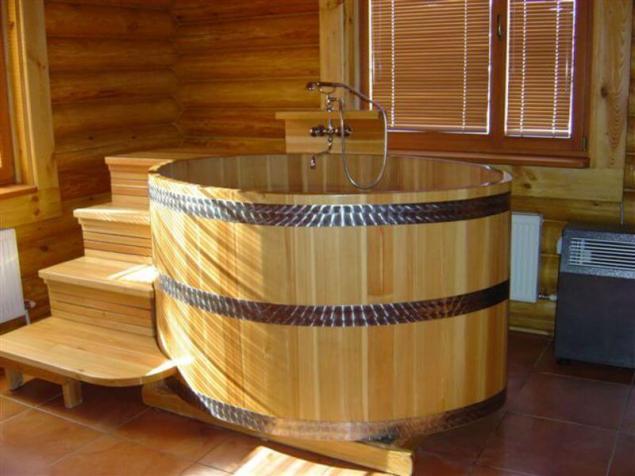 The pool is primarily designed for entertainment, swimming pool with attractions — waterfalls, geysers, massage jets, counter-current (counter-flow) often becomes the center of attraction for the whole family.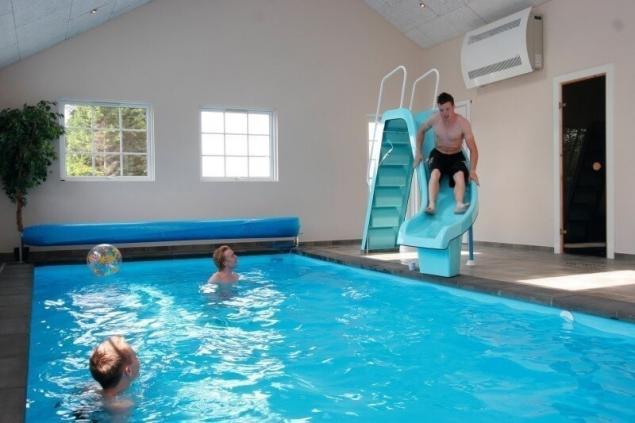 Of course, make the house full pool "in three lanes and 25 meters" can afford a few. So often developers choose therapeutic, small pools (sometimes also called font), equipped SPA with a volume of water in the bowl of 1-3 m3.
The second option — health and Wellness pools, a volume of from 3 to 8 m3, as well as the first home of "reservoir" are used as addition to the sauna, the Hammam, or bath complex.