ro33o
Not so long ago, the US government has launched a new website
www.ready.gov/,
called to tell ordinary Americans how to behave in the event of a terrorist attack. A gust of noble, do not argue, but some pictures illustrating meet with troubles, make you think not about what artist wanted to say. Here are some of them: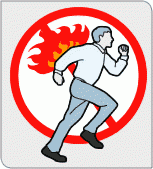 If you accidentally set fire to themselves - do not run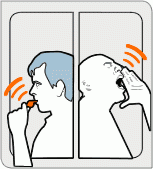 If you see a terrorist - a whistle in your anti-terrorism whistle. If you are Vin Diesel - shout as loud as possible!
If you see a terrorist arrow, stronger push her shoulder against the wall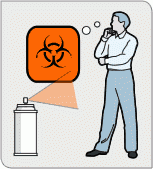 If you have sprayed an unknown substance - wait a minute and think. Do not go to the same doctor, eventually