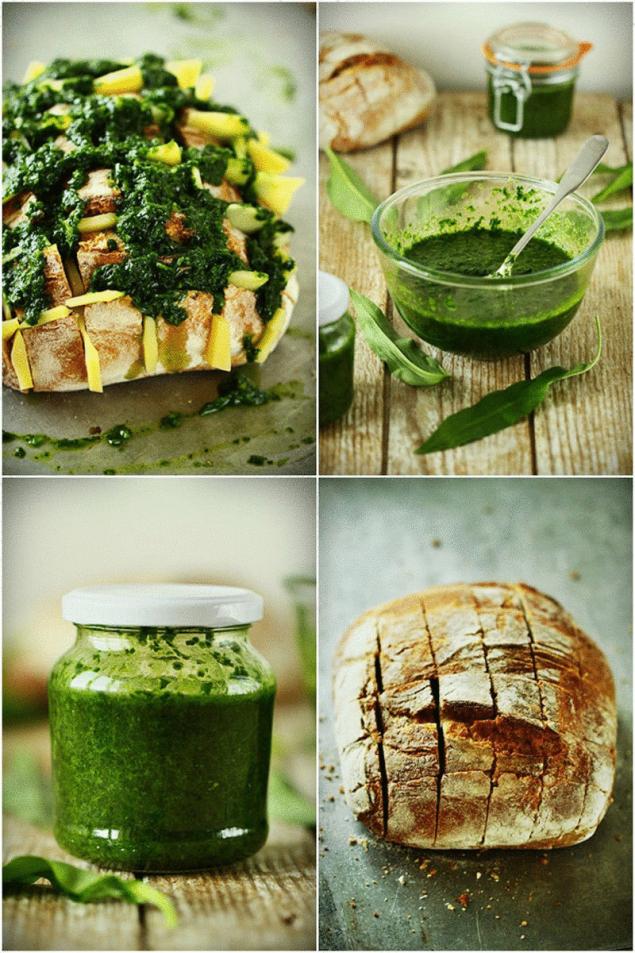 The French say that with mushroom sauce you can even eat the sole. With pesto, too, I think. In General, the sauce adds a special refinement to any dish and can complement the taste, strengthen, and perhaps change. Sauces is a culinary art. I propose a very simple prescription, absolute, available ingredients. Note that he has a pronounced garlic taste.
Pesto garlic
Ingredients:
Ramsons. Walnuts. The sunflower oil. Cheese. Salt, pepper — to taste. The products I took in any amount. If you want to soften the harsh taste, add more oil and nuts. Wild garlic nuts grind in a meat grinder, mix, add salt, pepper, vegetable oil, stir again thoroughly.
As for the cheese, then grate it on a grater, and you can add to a dish immediately, but can be sprinkled on top just before eating. Parmesan, of course, incredibly delicious. But I decided to use all of the products from domestic producers. But everyone is free to do as he likes.
By the way, very useful this sauce, if you look at vitamins and trace elements. Good health to all! Bon appetit! published  
Source: oblacco.com/sous-pesto-iz-cheremshi/