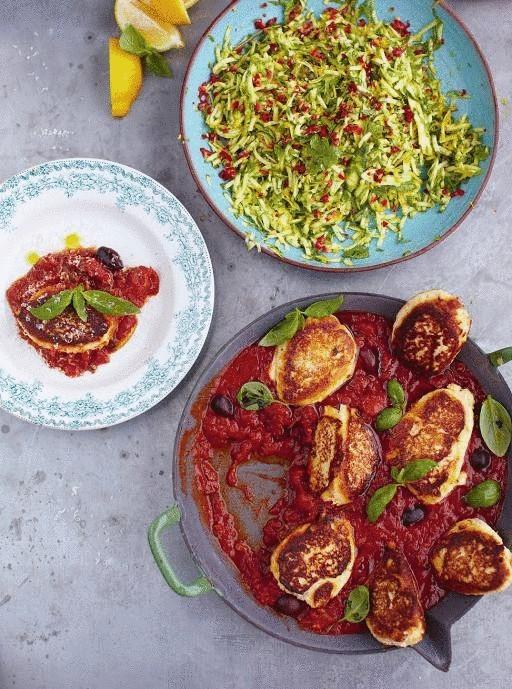 Pancakes with lemon and ricotta
Ingredients:
400 g ricotta
1 small lemon
salt, pepper
a quarter of a nutmeg
1 egg
1 tbsp flour with slide
40 g of hard cheese
olive oil
Method of preparation:
In a large bowl, mash ricotta with a fork, add lemon zest, egg, flour, a little pepper and salt, on a fine grater to grate nutmeg and hard cheese (that cheese will make the crust Browns beautiful and crispy). Mix everything carefully.
In a hot pan with olive oil to put small pancakes and quickly fry on both sides until Golden brown.
Serve fritters with Italian tomato sauce
Crisp salad of zucchini and mint
Ingredients:
400 g zucchini
large bunch of mint
3/4 chili
a pinch of salt
1 tbsp olive oil
juice of 1 lemon
On a large grater to grate zucchini, mint and chilli finely chop.
Spread on a large platter zucchini, mint and chilli, stir, add salt, season with olive oil and lemon juice. published
© Jamie Oliver
Source: www.jamieoliver.com/recipes/cheese-recipes/ricotta-fritters-with-tomato-sauce-courgette-salad/#y2Lu7DGOC0wHDJse.97