Everyone there are moments when you realize that you have to break up with a boyfriend or girlfriend, friend, or just with a friend.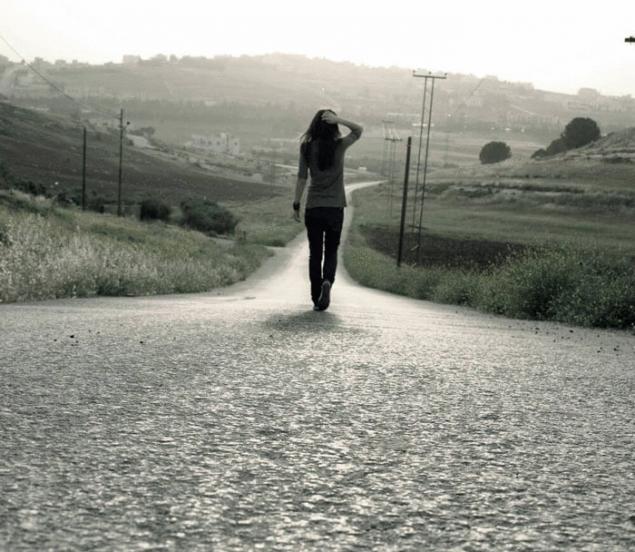 When you have just met this man, you were really good together, but once you got to know him and spent with him some time, you begin to understand that relationship with him, not only does not go in your favor, but may make you stagnate.
There are people — like stones that weigh down. Stones need to get rid of.
Usually hold people just because I know them and used to them. Yes, time spent together, it really binds people to each other, but if you continue a relationship with someone just so, it is better to discard them.
We get used to people whom we know for a long time, and we feel comfortable in their presence just as comfortable surrounded by familiar things. Stuff but sometimes you need to throw. And this holds true in relation to things and to people.
Fear is another reason why we can't go on, leaving behind useless people. Fear of being alone, fear that someone will blab your secrets, hurt you, fear that you'll hate...
But it so happens that some people where better to stay in our memory, than to stay next to us. Despite all attempts to make your relationship with this person as they once were, the truth is that with him you'll never be as happy as in the past.
Usually the reasons are the same: you both have changed too much, too push each other and expect too much. And therefore it is better to leave a relationship in the past, and fondly remembering it from time to time, go ahead. Be thankful for what you learned in this relationship or friendship.
Well, if not to cling to friendships and relationships which have become obsolete, you will not have any problems with the new search. And a new relationship are often better than the old.
If the person does not bring into your life anything good, does not apply to you as you would like, or not like this, how would you like to see it is a clear sign that you need to step back.
It's selfish not to accept the person as he is. But enduring friendship that is you harm and not good — too altruistic.
1. Let him go, if you know that you will never be as good together as before.
All people change, and that's fine. We can suddenly realize that we and our once close friends are now completely different tastes, different ambitions, Hobbies and dreams. That you no longer understand each other, the more likely that the relationship would ever end.
Maybe it's better not to delay? It is better, than to cling to something that is gone something is gone for good, or for what, perhaps, never been at all?
Your friends don't have to be your friends for life.
2. Release it from the relationship if the trust disappeared.
If the depth of your soul you know that you can't trust that person, that sooner or later he will betray you, shouldn't ask yourself the question, if he needs you. Trust and loyalty have always been the cornerstones of any friendship and personal relationships – and it's not that simple.If it turned out that they had lost somewhere, it will certainly lead to paranoia, irritation, tautness in a relationship, and anger – in General, everything, without which you are quite able to do.
Find someone with whom you can share all your secrets, even the most sacred, knowing that if you are destined to leave, they will not break with his or her lips even coincidental. Find someone whose loyalty you won't doubt. Otherwise your mind at rest to find.
3. Let him go, if you do not understand the true attitude.
When a friendship or personal relationship is not clearly delineated boundaries, this relationship is neither pleasant nor healthy. Though, because you constantly wonder what you mean to that person – and mean it even though something. And if, being near him, you feel important, think about why you allow someone to treat you this way.
Isn't it better to be in the company of the person you like that you become part of his life? Who is proud that he was able to meet you, and who is not afraid to tell you or anyone else?
4. Let him go, if this relationship or friendship is hurting you.
If a friendship or personal relationship with someone make you unhappy or make you feel sorry for yourself – it's time to break up with this person. No way to live, constantly feeling trapped, and even more – allowing you to treat him worse than you deserve.
So if someone constantly demeans you, quarrel with you, pays no attention to you, doesn't care about your feelings, mocking you, exposes you to ridicule, makes you doubt yourself or just acting like he doesn't care about you... save your life from negativity. And as quickly as possible.
Find at least a drop of self-esteem – leave this man behind.
5. Let him go, if you can not understand each other.
It is difficult to maintain any relationship with the person if you constantly argue with him. If the only thing you accept is that you do not agree, maybe it's time to stop these meaningless relationships?
And if you feel that your dissimilarity entails only disputes and conflicts – get out of such a relationship.
6. Let him go, if your relationship is only trying to save you.
If you think you have taken upon yourself all the work to maintain your relationship, unless you give them all your time, feelings and effort, think carefully about, and is it worth it.
If someone really loves you, cares about you, wants to be near you and needs you, this man will never allow you to take on this very heavy burden.
So try to link their fate with someone who inspires you, who is in a relationship with you giving no less than takes, who is willing to fight for you to stay in his life. Look for someone who will sincerely believe that he is with you insanely lucky.
Look for someone who will be grateful to you for all that you do for him, man, which and you will be ready for anything.
7. Let him go, if he cuts you wings.
If you understand that your relationship not only inspire you, but instead just drag you to the bottom, then... you already know what to do.You know, you deserve to have someone around that can support you on life's journey, and believe in you even when you yourself are difficult to believe in yourself.
8. Let him go, if not getting from the relationship what they would like to.
Ask yourself, would you wish to do without this relationship? Or did they give you something so important for you that you can not even imagine a life where they are not? Yes, we are often told that we are supposedly waiting on people too much, but on the other hand, why should we settle for anything less than the maximum?
Never, never ashamed of what you want next to you was really a loving, caring and sincere person. The one who is able to not only listen, but understand. Someone you can trust and who will trust you. The one who helps you up, and not criticize everything that you undertake.published
Author: Konstantin Shiyan  
P. S. And remember, just changing your mind - together we change the world! ©
Source: lifter.com.ua/8-priznakov-chto-vam-pora-rasstatsya-s-drugom-mugem-ili-lyubovnikom