Often we create expectations about other people, we do it almost every day, because "catch" and find out for yourself this type of expectations is a snap.
But we create so many expectations about the other phenomena in our lives that do not even suspect about their existence and their constraining impact on our lives.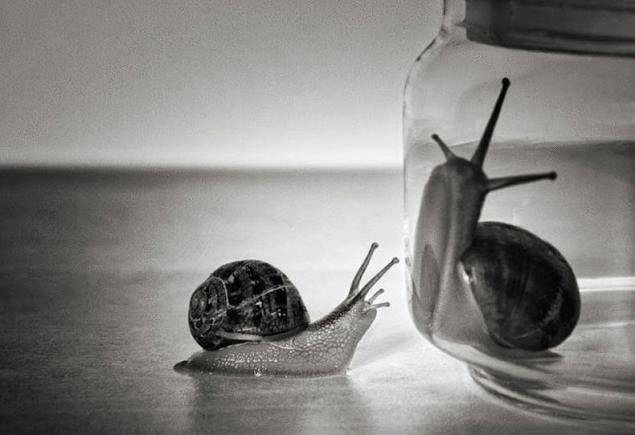 Give examples of expectations that affect our lives, but often we do not realize them as an obstacle:
— Expectations about the money, their number. I personally these expectations are quite simply identified and released. We live in an era of consumption, and this is not good, nor bad, it is a fact, a fact of life. On the one hand, there are many benefits that are now available to us so many opportunities, goods, inventions, and the people could not think of another fifty to one hundred years ago. On the other hand, the era of consumption dictates the level of income and especially spending that we need to do to supposedly feel happy.
My personal discovery was that you can, for example, to travel without spending huge amounts. And also the fact that you can quit and do their own projects and to spend on your accommodation rather modest amount.
— Expectations about the future. Pictures, images that you create about those events that, in your opinion, needs to happen in the future, are nothing more than fantasy. This is another frame in which you work yourself, not allowing life to lead you, at every minute variety. There is only the present moment and trust in what can happen, otherwise, you will constantly hurt hitting the frame your expectations about future events and intolerant of manifestations that are incompatible with your desires and vision.
— Expectations about the past. The experience gives a lot and is able to resolve many problems similar to those which have already arisen in your life. But the world is not static and changes every second because the experience was useful for you yesterday, today becomes useless. This is a very important stuff that you need to learn about relationships.
There is no guarantee that your new partners don't behave as old, but even then they don't deserve to be put into the rigid framework of expectations. Any experience is baggage, cargo, and if it interferes with the entrance of something new into your life, it is necessary to let go of, no matter how important and significant it is for you. And then your past won't influence neither your present nor our future.
In most cases, the emotional pain we feel about past relationships is precisely because of disappointing expectations. Internal injury is enhanced even more due to the presence in it of a pleasant, "sweet" memories that are most strong and significant, as supported emotionally. No matter how difficult to let go of memories, this step is inevitable because the emotional pain is to feed it a combination of memories coupled with the pain of unrealized expectations. Learn to break free from who haven't justified expectations of expectations we are on the last Chapter.
— Expectations about time and timeliness. "Moscow was not built", we all know this expression, but impatient while waiting for immediacy of results, activities, efforts, aspirations. Any changes can be compared with the repair in order for it to start, you need to create a mess, clean area for preparation. And even in the presence of the most excellent masters of your room will not Shine novelty and purity in one day — everything takes time and required efforts.
The most unusual expectation, from which I would like to warn you — it is the expectation of love. Oddly enough, this is one of the most dangerous of expectations, though, love is one of the most beautiful feelings that can happen in our lives.
Wanting love, the confidence that it's coming, is sometimes so much living space: thoughts, state that love, in fact, already not enough space! Worst of all, while waiting for love, you create dozens of expectations about the future partner, though perhaps of a man, such criteria do not exist. But if there is, then, perhaps, you will be disappointed with his shortcomings, about which expectations you did not create.
No one will ever love us for wanting love, so fill this interior space than anyone, until she came: travelling, reading, communication, finding your purpose, finally. Let the new relationship will be unexpected but quite welcome surprise, event in your life.
An important indicator of self-worth is life without expectations. It's not easy to realize when we are not used to live in the present, feeling and tasting every second of every priceless moment. This is the magic of life, which we can see only through the prism of their own values. published
Author: Elena Osokina  
P. S. And remember, just changing your mind — together we change the world! ©
Source: osokina.com.ua