Life goes by so fast...
Often we don't even realize how our life is not unlike that which we had imagined as hopes and dreams. So easy to take a job or relationship that really is not what you dreamed of. And due to these decisions ("which can always be corrected," we tell ourselves) so easily turn into the person you have always feared becoming. John Garrison, 46-year-old Australian banker, explains how he wasted his life and became a stranger to himself. His post on Reddit made a lot of noise in the English speaking Internet. Because it is a text that can change your life.
Unlike Garrison, you can still have time to fix it.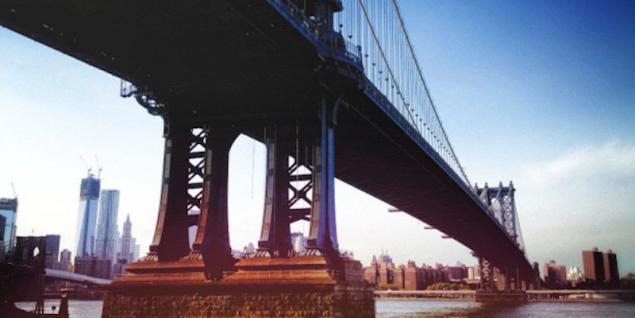 My life has passed in vain. I am 46 years old and I have one piece of advice. It will be useful to those who right now stands at the crossroads of their journey. Most people live life on absolutely nothing and absolutely no way they would have wanted.
My name is John. I need to relieve the pressure in his chest. To talk. I — 46-year-old banker, who lived a life completely opposite of what I wanted.
All my dreams, my passions — all this is no more. I work from 9 to 7. 6 days a week. In the past 26 years of his life. I chose the safest possible life paths. In the end, this path has changed me.
Today I learned that my wife cheated on me all last 10 years of our marriage. My son feels nothing for me. I realized that I missed the funeral of his father in exchange for nothing. I'm not in love, and not traveling the world, helping the homeless.
All of this — not what I dreamed of when I was a cocky young men of twenty or thereabouts. If that small as I was 25-30 years ago would see me now, you would charge me in the face. I myself, with my own hands, crushed all my dreams. Let's start with the fact that I was 20. It seemed to me that I was born just yesterday, and was created in order to change the world. People loved me and I loved people. I was a progressive, creative, spontaneous, ready to take any risk, young man.
I had two dreams. I wanted to write a book, a real page Turner. Secondly, I wanted to travel the world and help towards the homeless. By the time my future wife I knew for four years. Young love. She loved me for the unpredictability, vitality and the ability to make laugh anyone, anytime. We both feel loved in each other's arms.
I knew that my book someday change the world. I would experience told people that everyone is different and that is great. I would tell them that everyone has the right not to go the corporate system and not become like everyone else. And it is not "wrong", just different.
In 20 years, I wrote the first 70 pages of this book. Now I am 46 and they are still 70.
When I was 20, I have already tried himself as a climber in New Zealand and the Philippines. I was planning a big trip to Asia, then another one in Europe, and most importantly — for America (I live in Australia, by the way). You know, in many countries I've been to my 46? Two: the Philippines and New Zealand.
I don't know when exactly it all went wrong. I'm really sorry. I was 20. I was the only child in the family. I needed stability and durable support underfoot. So first I went to University, and then got the job, which began to dictate me how to live.
I've always worked from 9 to 7. What was I thinking? How could I turn her life into one continuous work? I come home, eat dinner, sit slightly again in the papers, and then go to bed. At 10 PM. Because tomorrow I have to Wake up at 6 am. My God, I can't even remember when was the last time I made love with my wife.
Yesterday she broke down and admitted that he was cheating on me for 10 years. 10. Think it's too long so I might not notice? Hurt not even that, and the fact that she says I've changed. I'm not the same man she married. What happened in those ten years? I don't remember what happened in those years. Can't remember anything besides work. In those years I was a banker. But not a husband. And was not himself.
Who am I? What happened to me? I'm not even able to ask for a divorce, or yell at her. I can't even cry. When she confessed to me his change, I felt nothing. I can't shed a tear even now as I write this text.
To be honest, I don't care that my wife cheated on me. More importantly, the insight that dawned on me: I die. From the inside out. And die much faster than you think.
What happened to the exciting, risky and energetic guy who wanted to go everywhere and change the world? And what happened to that girl who once was the Belle of the school, and is now mired near me? God, I was really popular with girls in school! And at University too. But I kept faithful. Every day. My whole damn life.
Remember I once told you that I tried rock climbing? It was on the second or third year of College. I worked part-time at a local restaurant as a waiter and spend all that earned. Now I'm trying to save every penny. Can't remember the last time I spent time and money on something fun. For themselves.
The saddest thing in all this is that now I don't even know what they want. I mean, I understand that life would not hurt to change but not know how. My father died ten years ago. I remember I called my mother and said he was getting worse and worse. I felt sorry for the old man, but I was too busy to go home: in front of me loomed the prospect of a large increase. I kept postponing my visit, again and again, hoping that his father will wait for me before you die. In the end, he died and I got my promotion. Only now I understand that at that time hadn't seen him for 15 years.
When he died, I said to myself that this is not a big deal. In the end, we never met: we had a strained relationship. I'm an atheist. And found an excuse: my father is dead, and it is all the same, I arrived to it or not.
Rationalization — everything you need to produce an infinite number of excuses. And even procrastination. "I will do it. But sometime later." In the end, financial security — that is the main concern in life. I realize now that was seriously wrong. Don't get me wrong: I'm not whining, but just warn you: don't waste your boundless energy of his youth to the Golden calf. Don't waste your youth on endless attempts to quickly grow up. I now very much regret that allowed the work to take the rest of my life without a trace. I'm sorry that turned into a terrible husband, but a good machine for making money.
I regret not having finished my book, and began to travel the world. I don't have a strong emotional connection with his son. I lost it the same way my father lost me. From emotional and funny guy I turned in the wallet. If you are reading this text, and ahead of you the whole life, please don't delay it for later. Do not leave your dreams for later. Try to spend all your energy on what you really want to do. Don't sit on the Internet all my free time (if Internet is not the main passion of your life).
Please do something with your life while you are young. Have fun. Don't forget about your friends and your family. Don't waste your life in vain. Want to realize your ambitions — right now, not sometime later. Don't become like me.
Sorry for this long post, I just could not write.
P. S. My habit to postpone all on then and the desire to make money leads me to believe that I am dead inside, old and tired man. It's true. published  
P. p. S. And remember, only by changing their consumption - together we change the world! ©  
Join us in Facebook and in Vkontakte, and we're Classmates
Source: lifter.com.ua/Mugik-rasskazal-dusherazdirayushchuyu-istoriyu-o-tom-kak-on-vpustuyu-potratil-svoyu-gizn