Nigel Slater once called this gratin "the most delicious dish of potatoes." So high (perhaps excessively high) raised placket binding, especially because there are many recipes of cooking. One thing I can say: potatoes dauphinois – indeed magically delicious. For the second consecutive time over the last few days making potato gratin. This happens, of course, not forgetfulness, but under the influence of the new year mood, enhanced forgotten by us in recent years strong December cold. In this weather not to pull the rump overseas exotic quinoa or bulgur with couscous, and good old potatoes. Thank God, the ways of its preparation — that the stars in the sky.
Perhaps the most difficult thing in this dish is not to be mistaken with the name and etymology. The root word is naturally associated with the "Dauphin," i.e. the Royal heir. However, the potatoes, the heir to the French throne has only a mediated relationship: name gratins does not come from the Dauphin, from the historic dauphiné region, which is famous for its potato dishes.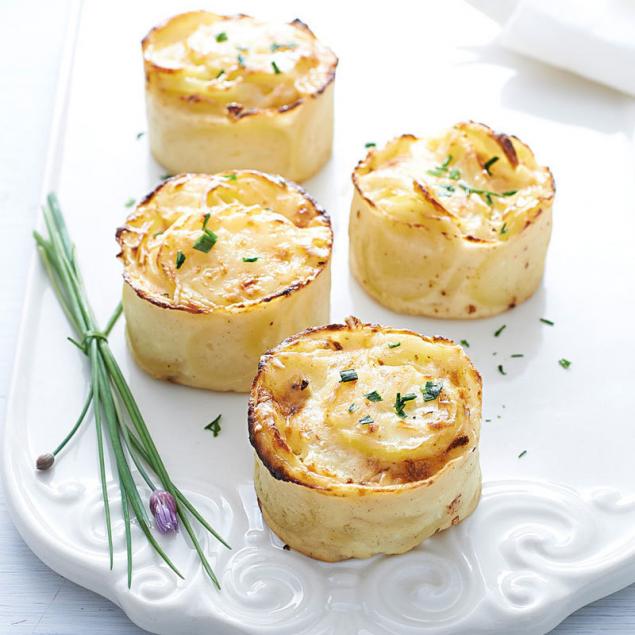 The catch is waiting for you, in case you are going to cook a dish called "Dauphin" (dauphine), which is a fairly trivial croquettes of mashed potatoes. While sounding like a dauphinois dish (dauphinoise) is exactly gratin that is baked in layers of potatoes.
So, the first, linguistic stage is passed, it remains to deal with recipes. Larousse Gastronomique tells us that the original recipe for potatoes dauphinois did not expect anything other than actual potatoes, cut into slices, garlic and oil. That is, no milk, no cream, no cheese. Zealous for the traditions, including the aforementioned Slater, I think all of these additions are unnecessary.
I don't think so. My reasons are very simple: dauphinois with grated Gruyere and cream is a real poem. As such, worthy to occupy a place of honor on any holiday table, including, of course, and the new year. Do not dare to call dauphinois side dish, although it is, of course, extremely good with any meat dish. However, if you for some reason don't want to eat meat, this gratin is turning into quite independent dish.
What you need:
5 tbsp. butter;
2 cloves garlic, crushed;
1 kg of potatoes for roasting;
500 gr. cream (10% fat);
salt and ground black pepper;
a pinch of ground nutmeg;
1 Cup of grated cheese, Gruyere or any solid.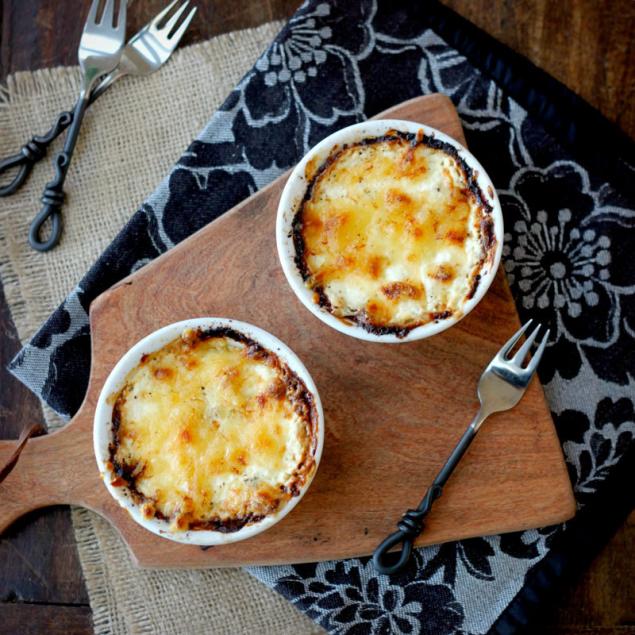 Preheat oven to 200C.
Grease a baking dish of 20 cm in diameter with butter.
Mix garlic with salt and mash into a paste with the flat side of a knife.
Cut potatoes into thin slices 4 mm.
In a pan mix the potatoes, garlic paste and cream, bring to a boil and cook over medium heat, stirring occasionally, about 10 minutes or until the potatoes slightly soften. Add salt to taste and pepper and sprinkle with nutmeg. At this stage, the gratin can be made in advance and put into the refrigerator.
Put the mixture into a baking dish, cover top with grated cheese and bake for 30-40 minutes in the oven. Let cool slightly and soak before feeding. published
P. S. And remember, only by changing their consumption — together we change the world! ©
Join us in Facebook , Vkontakte, Odnoklassniki
Source: www.vsyasol.ru/kartofel-dofinua/2012/12/