WHY I will NEVER BUY a HOUSE
, We publish the text of a popular blogger James Altucher, who have something to say about tenure in the modern world.
Recently people often say to me something like "I'm going to buy a house" or "What do you think about the idea to buy a house?" The second option I like. People who ask this question are my friends and they seem really important to my opinion. So, now I will tell you my opinion on this matter, although perhaps it's not something you expect to hear.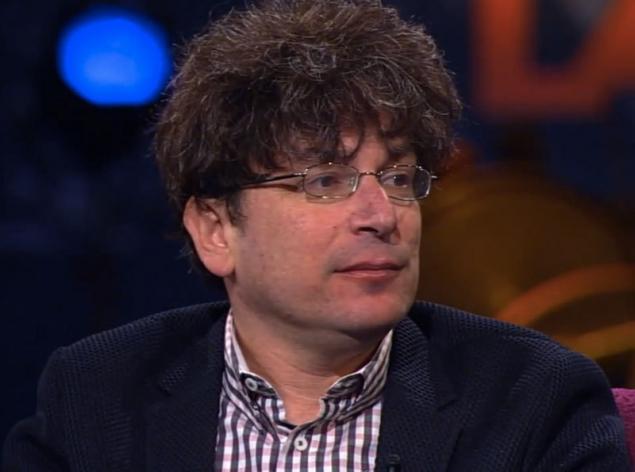 James Altucher
I have considerable experience of homeownership. I bought a house when he got rich by selling his first business, and I had a house where I lived with my ex-wife (all ended in divorce) and the house where I grew up, and another one which I forgot to do up to this point... But enough about me. You already knew that I had the opportunity to explore the issue of homeownership in detail. And now, the conclusion to which I came.
There are many reasons NOT to buy a house or some other permanent home.Reason 1: Financialand. Your money evaporate
Going to buy, finally, the coveted home? Go to the Bank and withdraw all your money, all he managed to accumulate, because from this moment your life is "adorned" continuous financial outlay. For example, you need a huge downpayment to avail the mortgage. "But buying property is an investment!" — you will object. Well, know this, that in the period from 1890 to 2004 real estate prices grew at an average annual... rate of 0.4% per year. And that's just the cost of the house, the room, the walls and roof, not all related to the household, what I'm going to tell below. So if you buy a house for $400 000, you can say goodbye to $100 000 (earned by hard work) of them. Can even put a memorial sign on the front lawn: "RIP $100 000".
b. Associated costs
Real estate agents, commissions, notaries, moving, repair, antidepressants — that's another 2-3% of the cost of housing.
V. maintenance
People did not seem to think about how often in the house, something breaks. Your house is big, there are a lot of things, appliances, all sorts of communication... Oh, the washing machine is leaking. Kneel down sesucinya sleeves and fix the situation. Not come out? Call the master, who will tell you that the pipe had rotted, they were patched, the patch fell off and you need to change everything. Get a credit card! And again, and again, and again.
I rent. If I have a broken washer, I called the owner and he sends the wizard. All. I'm not doing anything, because the owner of the house works for me.
g. You are trapped
Let me explain very clearly why the household is constantly encouraged by the government: all sorts of programs for affordable housing and all that. Because they don't want you to leave. All: and large business owners that you work for, and leadership of the country, is closely linked with this business, it would benefit you to sit in the same place. There is nothing to drive to and fro in search of a better life. Buy a house, pay the mortgage and keep telling yourself the old saying "where was born there and handy".
D. Disadvantageous
Those who entertain the thought "my house is my investment," should not forget that the property has all three unfavorable characteristics of the investment:
The illiquidity. You can't cash out your investments in a short time.
High debt burden. In most cases, to buy a home, you have to take a lot of money from the Bank or still someone.
The impossibility of diversification. You have to divide your money if you don't want to lose all the time. For most homeowners the house is large (if not all) of the investment portion. And of course, much higher than the 10% of the capital encouraged to invest in one asset.
2. the cause of Personal
Here I will present some arguments against tenure that concern me personally.
. You're trapped (part 2)
Some people like to "have roots", but this is not about me. I love to change something from time to time (at least occasionally). In 2009, for example, I rented an apartment overlooking wall street. Directly on the new York stock exchange! It was cool. Before that, I lived in a hotel. And last year we decided to change the environment and move a little further North. Now I look out the window and see the Hudson river, sometimes calm, sometimes quite stormy. The entire move, including the choice of home took us two weeks. No problem. You can condemn, but I like the carefree life.
b. Wall
You can't change the layout in rented accommodation. Some people seem to love to demolish the wall, it's probably somewhere in the DNA. The evolution of such a: "remember, you want to live in a new house — demolish all the walls!" Type, expand the space (to infinity). I do not understand. I was satisfied with the wall, so let them remain where they are.
V. rent
Sometimes people claim that all the expenses: the cost of mortgage, taxes, home maintenance is incorporated in the rent. Sometimes this is true, but usually not.
G. Psychology
Take a closer look to the reasons why you are going to buy a house. You feel "frustrated", not owning your own home where you can settle a family and children? You need "family nest"? Maybe you just came under the influence of sighing parents and social stereotypes? Think seriously — is it defective and unhappy your life without tenure?
D. Choice
While I live in rented accommodation, I feel that I always have a choice. I can leave at any time. I can live in that place of peace where I want. Adventure become a possibility, even if I never use it.
E. Stress
For me (not for everyone) a household is stressful. I saw that passed through my parents before I paid the price of our home to the end. Sometimes they had very tight. I saw what took place to my friends. I some time had a home. And yet — I saw in the 2008 crisis, people have lost their homes or the ability to pay the mortgage and committed suicide. Your home is a source of stress, and I don't like stress.
well. Money
I like to have a Bank account. I like to have access to their money at any time. And I don'T like to deal with illiquid investments. I want a bath full of dollar bills, in the amount equal to the fee for the house. I want to bathe in this tub (I'll do it right tonight). In General, to own money I love more than to own a bunch of stacked in a certain order of building materials.
By the way, now is an excellent time to invest in real estate. Crisis and all that — I could calculate the leverage and advantageous to play on sale. But you know what? I never in my life do not buy a house. Don't want, you know, to sit at night and think: "why, Why, hell, I got in touch with all that again?!" published  
P. S. And remember, only by changing their consumption — together we change the world! ©
Join us in Facebook , Vkontakte, Odnoklassniki
Source: www.factroom.ru/motivation/why-i-am-never-going-to-own-a-home