Often, a country house and its grounds, including a garage and a barn, the warehouse presents seasonal items, tools and sports and gardening supplies scattered everywhere at random. But you can organize the space so that working in it brings pleasure, saves your time and energy, and the atmosphere became bright and neat.
Next, we consider the main ways convenient and optimal placement of the required in the country of items and inventory.
Tip: Before you send the broken thing for storage to the holiday barn, with the hope someday to fix it, and to exploit, admit to yourself that this moment will likely never come. So why clutter up the already modest space of excess, obsolete his own objects, it is better if their place will be really needed in the farm tools.
Remove from cans with old paint, broken boxes, worm-eaten and rusty garden tools, a long time lain under the open sky. Disposed recommend, also, pureed gloves for garden works, expired fertilizers and chemicals, broken remnants of equipment and construction materials. You need clean and available space in order to create comfortable conditions of storage.
Methods of storage systems in the countryEquip the work area
Periodically, in the country it is necessary to repair parts of furniture, repot plants, clean tools and things like that. Therefore, a comfortable Desk and chair will certainly come in handy on the porch, in the shed or garage.
The table should be equipped with outboard or built-in shelves under the table top drawers as well, high-quality directional light (a pair of sconces, a table lamp).
If desired, the wooden boxes can be hung to the wall above the table so that necessary tools are always at hand.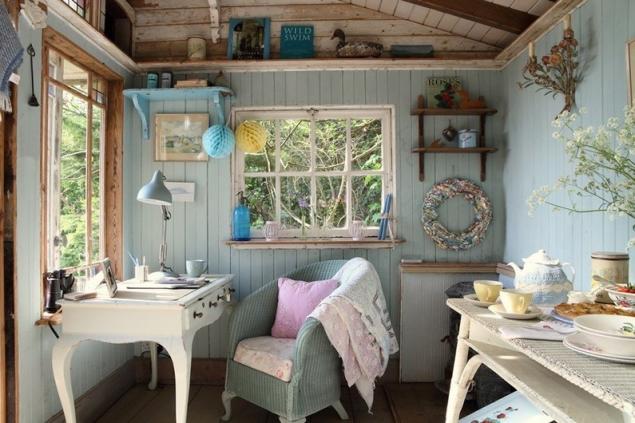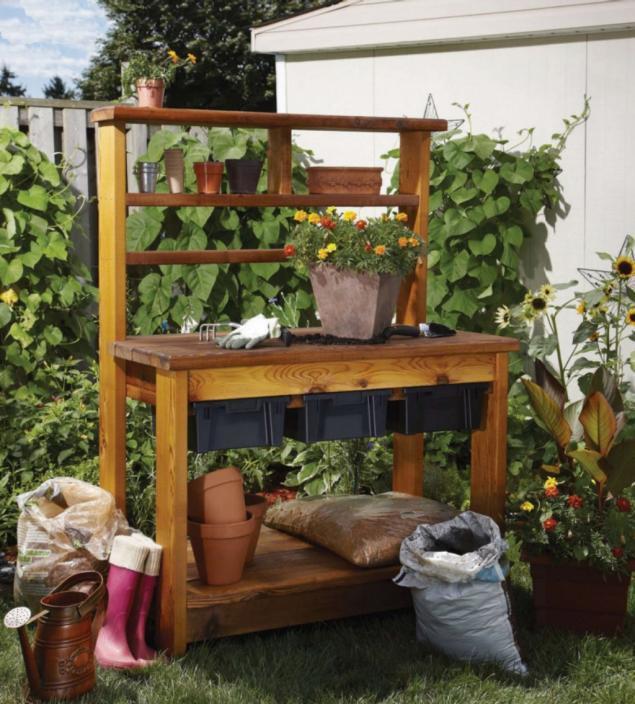 Use the hanging storage systems
Shelves along the walls inside the shed will allow you to organize the space, freeing up floor space. In hanging cabinets and containers near the ceiling to store seasonal items, sports equipment, sharp tools.
Shelves can be attached to vertical rails to accommodate boxes, buckets, tubs and small garden tools. Besides, along the walls, you can use ordinary hooks on which you hang bags, watering cans and rubber boots, overalls or apron, bundles of dried herbs, onions and garlic.
Mezzanine boxes come in handy for placing some types of conserves, storage, children's sleds, skates, skis or snowboards. Metal hooks mounted in the ceiling will help to save floor space if you hang them of large objects, for example, bicycles, sledges, garden furniture.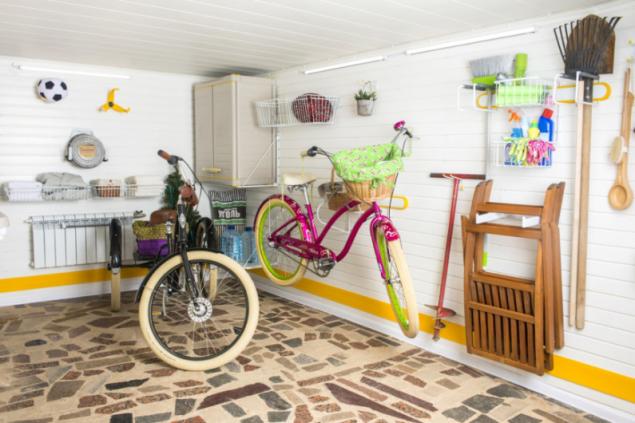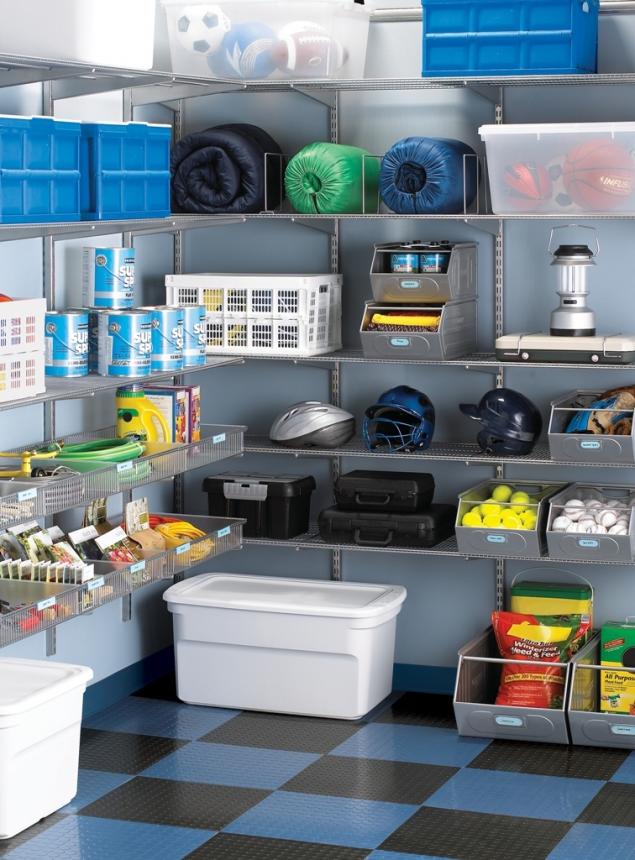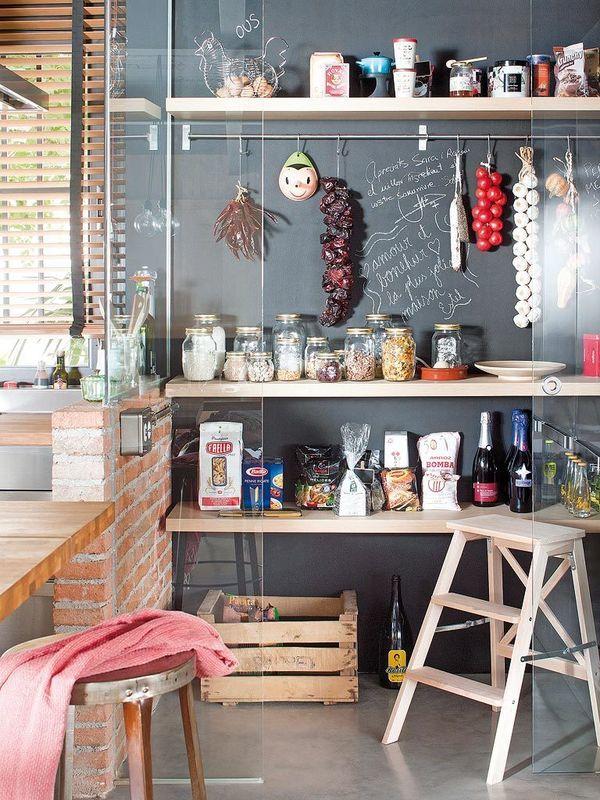 Install spacious shelves
Modular or fixed, shelves everywhere and always doing an excellent job clear distribution of various things, in this case, each subject is given a place and the environment looks more orderly.
So, on the shelves of the rack, occupying the area of one wall of the garage or barn, it can accommodate all the necessary things in the country: garden supplies, building materials, utensils, pots, seaming, clothing, tools, baskets and boxes with vegetables.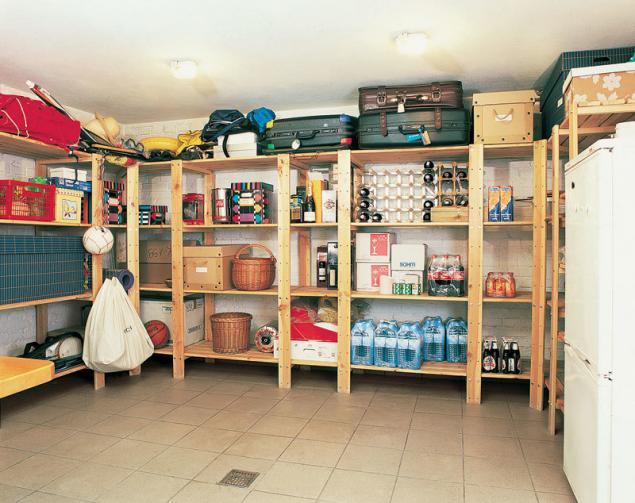 Group garden tools
Dacha all year long in need of proper care, such as loosening, cleaning up fallen leaves, harvest and transplant of plants, leveling of terrain, soil and so on. Therefore, storage garden tools need attention, and will make sure that every object, be it a rake, a shovel and a watering can was always on his own, designated place.
For example, you can construct a container wall made of boards with multiple compartments of a sufficient depth and width to sharp parts of the equipment were out of reach.
Garage wall, you can also use it to store shovels, forks and rakes, if you attach to the surface of the hook-holders.
Tip: If you have gardening tools you store on the street, better if they are placed in the container with the canopy, which will prevent rust on metal parts.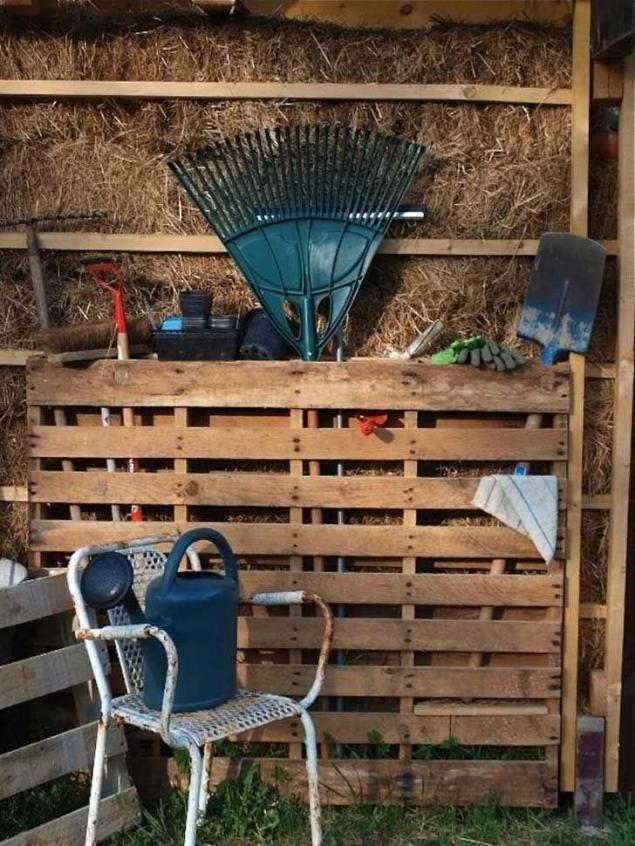 For tools select a separate area
If you've mastered the carpenter's trade, or from time to time faced with the need to fix one thing or another, in the cottage and there are many tools, La which the order is very important.
Nails, drills, hammers and nuts, screwdriver and so on should be stored in a separate area so they are not lost among the other items that fill the space of the shed, garage or workshop.
For this purpose we recommend the use of wall panels with roof rails, hooks, baskets and containers, magnetic strips. They will allow you to place the tools so that they were always in sight, and you could quickly find the desired object.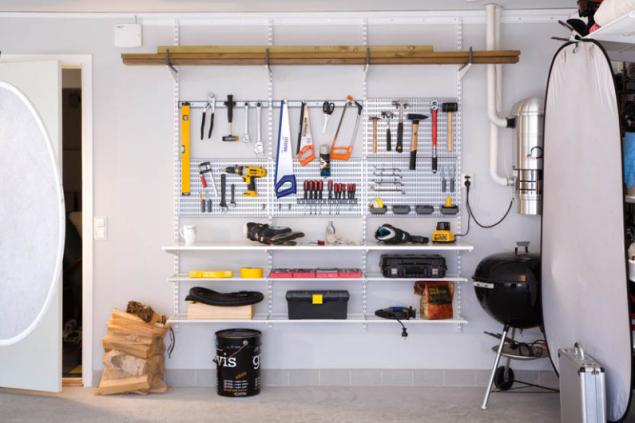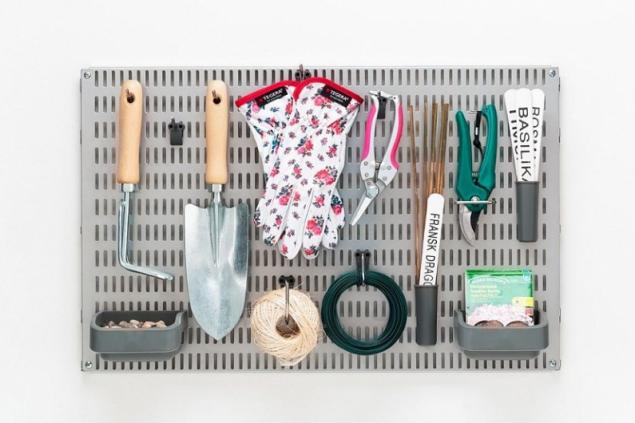 Use a sealed container
Often at the cottage we store construction materials, mixtures, paints and varnishes, chemical reagents. In addition, the barn you can find different fertilizers, sprayers and other unsafe substances used during planting. For them to be provided with special storage place with a tight-fitting containers made of plastic.
Better if such containers and also cans of paint, sealants, and fertilizers in original containers, placed on the highest shelves of the racks or sub-racks.published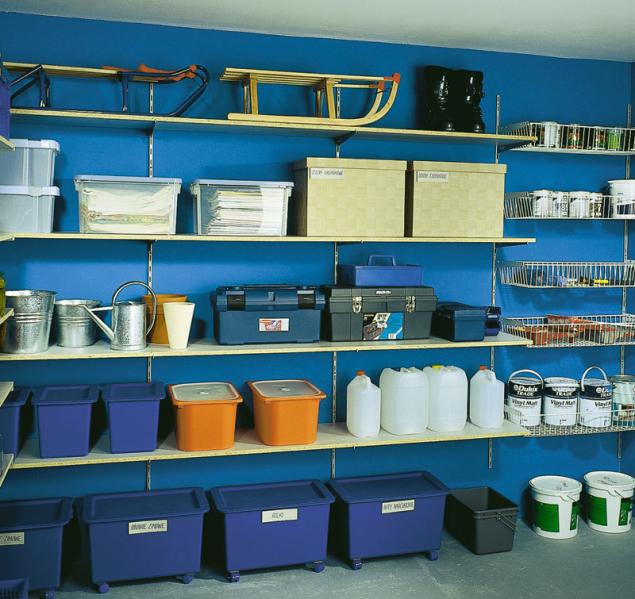 P. S. And remember, only by changing their consumption — together we change the world! ©
Join us in Facebook , Vkontakte, Odnoklassniki
Source: homester.com.ua/dacha-sad/poryadok-na-dache/